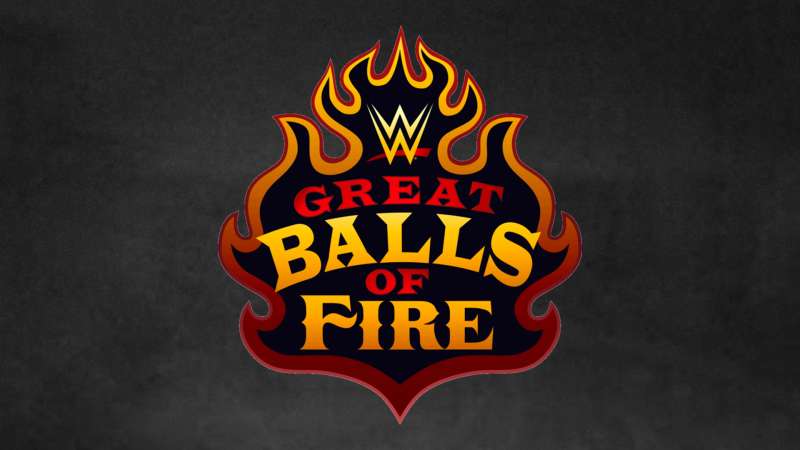 It was a red hot night deep in the heart of Dallas as the WWE produced an excellent Pay Per View with a silly name.  Yes, that's right, WWE Great Balls of Fire absolutely delivered!  For a card that saw no title changes of any kind, or any big returns.  It still succeeded on almost every level.
Let's get right to it!
Neville defeats Akira Tozawa to retain the Cruiserweight title.  ( Pre Show)
Despite the placement, Neville as always delivered and delivered well.  As Neville and Tozawa did their best to keep things interesting, it did become clear that Neville is still head and shoulders better then most of the roster with his in ring skill.  Did anyone truly think Tozawa had a chance?
Bray Wyatt defeats Seth Rollins
This one was regulated to curtain jerker status as it opened the card and went less then 15 minutes.  Seth Rollins is doing great but Wyatt has been a hot mess since WrestleMania, perhaps this win gets him on the right track.
Big Cass defeats Enzo in a squash match
After Enzo came out and gave another excellent promo before the match, he got zero offense in a Big Cass squashed him.  Clearly, despite the tremendous promo's from Enzo, the WWE has no real plans for him as they totally dropped the ball tonight with this one.  One of the few lowlights of a great night!
Cesaro & Sheamus defeat The Hardy Boyz 4-3 in an 30 minute Iron Man Match for the Tag Titles
A solid match that followed the dud perfectly.  The Hardy Boyz almost seem sympathetic at this point, they try really hard but can't seem to win.  Either they get one more shot at this at SummerSlam because of the crooked finish, or the Broken Gimmick may be here sooner then we thought….
Sasha Banks defeats Alexa Bliss by count-out
Until the main event, this was the best match of the night.  These two very talented women tore down the house in Dallas.  Bliss and Banks can both absolutely go in the ring and out.  While some may have wanted to see a clean finish, it was brilliant that it went down this way.  Now, the door is wide open for SummerSlam as it should be for these two to go at it again!
The Miz defeats Dean Ambrose to retain the IC Belt 
These guys did their best to follow-up an instant classic with Banks and Bliss, but at the end of the day, this feud needed to end! Now that it is over, it may be Miz vs Balor time!
Braun Strowman defeats Roman Reigns in an Ambulance match.
This was another match booked perfectly as both men come away from it looking strong.  Despite Reigns losing, he walked away better off due to the massive post match destruction of Strowman.  I still foresee a four way match for the WWE Universal title at Summerslam.  These two will join Lesnar and Joe.  Excellent match that the crowd loved and packed plenty of brutality.  Also, the reaction of Kurt Angle to the ambulance car accident was priceless.  Also  nice to see natural comedian Jamie Knoble back in the mix.
Heath Slater pins Curt Hawkins
A pointless match that proved Curt Hawkins (Brian Meyers) was better off wrestling Cliff Compton on the indy scene.  If you're going to squeeze a match on the card, why not Balor vs Sampson?
Brock Lesnar pins Samoa Joe in 6:25 to retain the WWE Universal Championship
This match surpassed Lesnar vs CM Punk from SummerSlam 2013 as the beasts best match since returning to the company in 2012.  For a match that went less then 7 minutes, it was incredible.  Joe dominated from start, to almost put the champ to sleep several times.  He beat the hell out of Lesnar and four separate times came within inches of putting the big man out cold.  Yet another match booked perfectly.  Again, despite the loss, Joe now looks great and a rematch shouldn't be that far off.
Excellent card I would give 4 out of 5 stars too.

NEO Sports Insiders Newsletter
Sign up to receive our NEOSI newsletter, and keep up to date with all the latest Cleveland sports news.