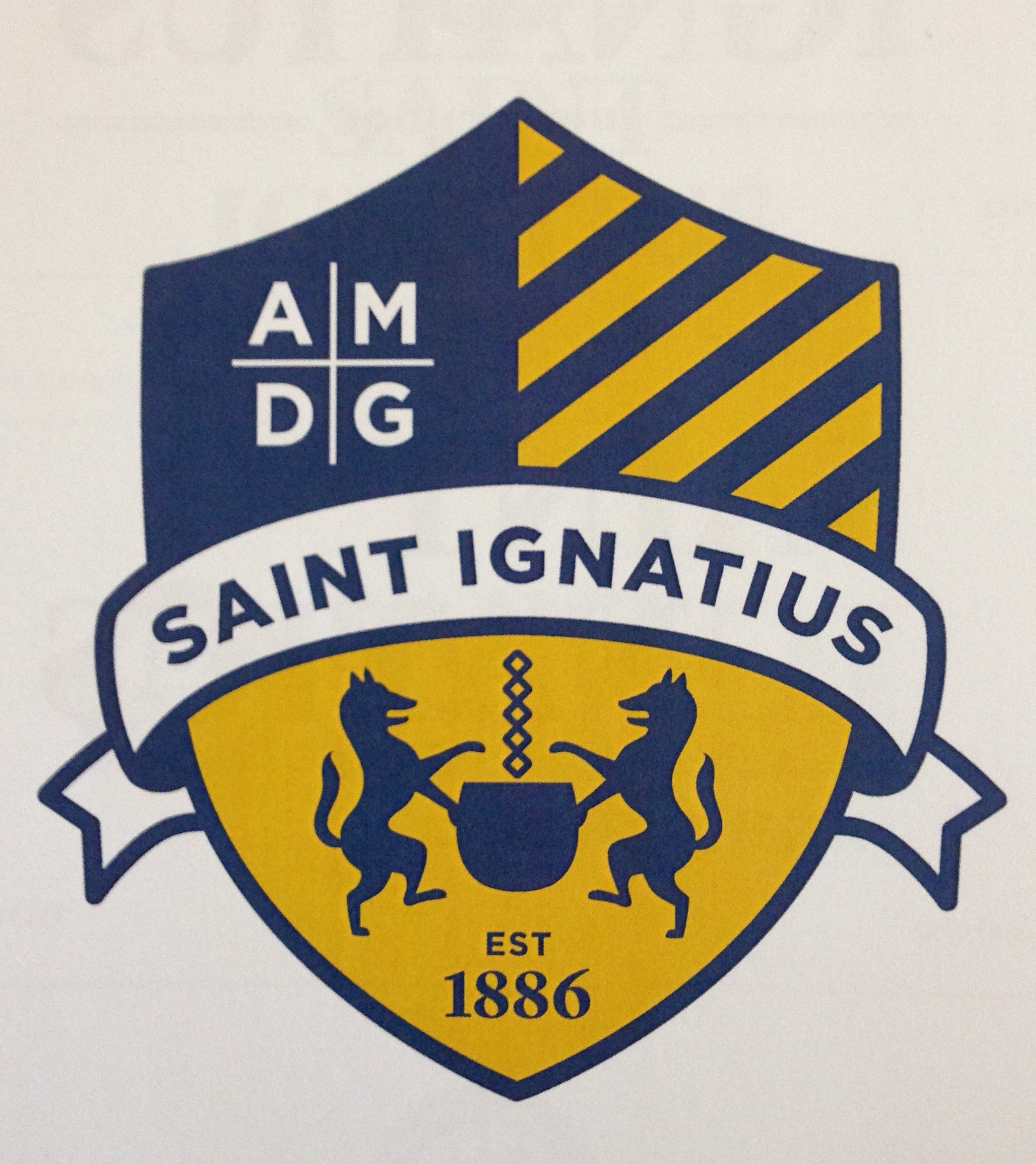 By: Chris Ginley
BEREA, Ohio- A warm, but windy day at Fisher Field on the campus of Baldwin-Wallace University saw two of the top teams in Division 1 in the state of Ohio meet. In a rematch of last year's district championship game, St. Ignatius, who is ranked 5th in the state, per Prep Baseball Report, avenged their defeat to these same Mustangs, who are ranked 13th in the state, per Prep Baseball Report.
St. Ignatius showed some timely hitting in the bottom of the first, scoring three runs to give the Wildcats an early 3-0 lead, all with two outs. Austin Jones roped a single to left-center field to bring in two of those Wildcat runs.
Matt Ferritto got himself into scoring position with a double to right-center field to pick up where the Wildcats left off in the irst. He would move up a base via a stolen base, but a groundout would end the St. Ignatius threat in the bottom of the second.
Strongsville's Ben Lien singled up the middle in an attempt to start  Strongsville rally in the top of the third, but a flyout, strikeout, and Lien getting caught stealing would all put a quick end to the inning. This would be a problem with Strongsville's hitting all game, not being able to string multiple hits together.
Strongsville's pitching just didn't have it today, as St. Ignatius continued to hit against all three hurlers that Strongsville sent to the mound. William Hahn had trouble finishing innings, as he allowed two hits, a stolen base, and a walk with two outs in his first three innings of work. He also had trouble getting his breaking and off-speed pitches to hit their spots. St. Ignatius' Grosel, on the other hand, cruised through the first three innings, as he set down nine of the first 10 hitters he faced.
Jackson Eyink gave the Wildcats their fourth run of the game on an RBI double that was inches away from being a home run.
Strongsville's Jack Frank, led off the top of the fourth with a single up the middle, putting the leadoff runner on for the second straight inning for the Mustangs. He would then go to second base on an overthrow on a pickoff attempt by St. Ignatius' Thomas Grosel.
Matt Bush would come on to pitch for Strongsville in the bottom of the fourth and Ferritto promptly hit a double down the right-field line. Leo Eyink pinch ran for Ferritto and advanced to third on a wild pitch. AJ Gaich and Michael McNamara both walked to load the bases for St. Ignatius. St. Ignatius would get two runs when John Conway advanced to second base when a double play attempt sailed past Strongsville's Giovanni Lombardo at first base.
Austin Mucurio hit a double that put Strongsville runners at send and third base for the first time in the game in the top of the fifth, but the Mustangs were unable to score any more runs that inning and chip away at the Wildcat lead.
Joey Meserini came on to pitch for Strongsville in the bottom of the sixth inning, but the St. Ignatius hitters continued their offensive onslaught. He put the first three Wildcat hitters on base via a single, walk, and another single, respectively. Flynn Lenehan hit a sac fly to bring in another St. Ignatius run and Austin Jones doubled in two more to increase the lead to 8-0. Ferritto continued his heavy hitting at the plate with a single to increase the lead to 10-0 and end the game on a mercy rule.
St. Ignatius coach Brad Ganor had this to say about the Wildcats' big day, "It was important to get three runs early in the game. It gives the kids confidence and it was a big point in the game. Getting a lot of two-out hits and advancing runners is tough to come back from."
With the win, St. Ignatius moves to 6-2 and will face Brunswick tomorrow afternoon. With the loss, Strongsville Will fall to 5-5 and will face Mentor on Monday.

NEO Sports Insiders Newsletter
Sign up to receive our NEOSI newsletter, and keep up to date with all the latest Cleveland sports news.