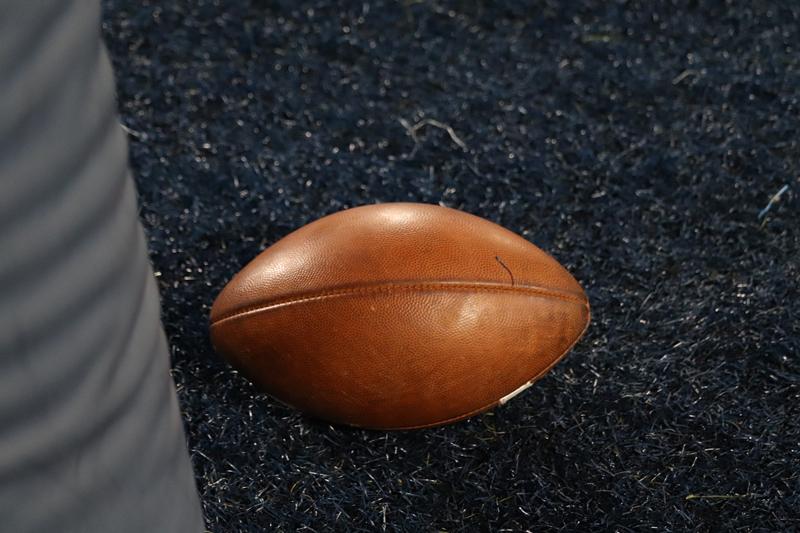 By Asa Haslage
WELLINGTON, OHIO – On a cold senior night at Wellington High School it was the Firelands Falcons coming to take on the Dukes.
Wellington, after going 0-10 and 1-9 the past 2 seasons, are now riding a 5-4 season, and depending on some other teams winning, could possibly sneak into the playoffs with a win tonight.
In the first quarter, the air attack got both of these teams on the board, after an amazing diving catch from Alex Angle, it set up a Carter Janicek receiving touchdown making the score 7-0 Firelands.
Not too long after, it was another big pass play, this time for Wellington, it was Mason McCellan on the receiving end, tying the game at seven apiece early in the first.
As we entered the second quarter, it was clear the game plan for both teams was the air attack for big plays, as both teams were airing out the football.
With 6:40 left in the half, it was once again McCellan, this time with a goal line touchdown with help from his offensive line, making the score 13-7 Dukes.
Firelands then had a botched snap on a punt attempt, resulting in a safety which extended the Duke lead to 15-7. Wellington had all the momentum, along with a mental edge on the Falcons for a majority of the second quarter.
It seemed as though faith was on Wellington's side, as a 40-yard Ben Higgins pass was deflected by multiple Firelands defenders and caught for a touchdown making the score 22-7 with 5:09 left in the half.
But don't count Firelands out, as Corey Newark ran in it for the Falcons off their hurry up offense making the score 22-14 with 3:55 left in the half.
With 18 seconds left in the half, it was Wellington scoring again, making the score 29-14 Dukes heading into halftime
As we got into the second half, the absolutely unbelievable plays continued, the type of plays you see once in a lifetime almost, tipped passes tipped catches etc, but with 26 seconds left in the third quarter, McCellan scored another TD, this time a 4 yard rushing TD making it 36-14 Wellington. Carrying all the momentum possible into the fourth quarter
Off of a Firelands pass interference call, it was once again McCellan scoring for the Dukes making the score 43-14.
Nearing the end of the game, with 4:30 left in the game, it was Wellington's defense stepping up big time, forcing a fumble on Firelands QB Jacob Farley to take over on their own 15-yard line.
Wellington wound down the clock from there, and had all their seniors out at once to take a knee, and cap off a 6-4 playoff hopeful season with a final score of 43-14