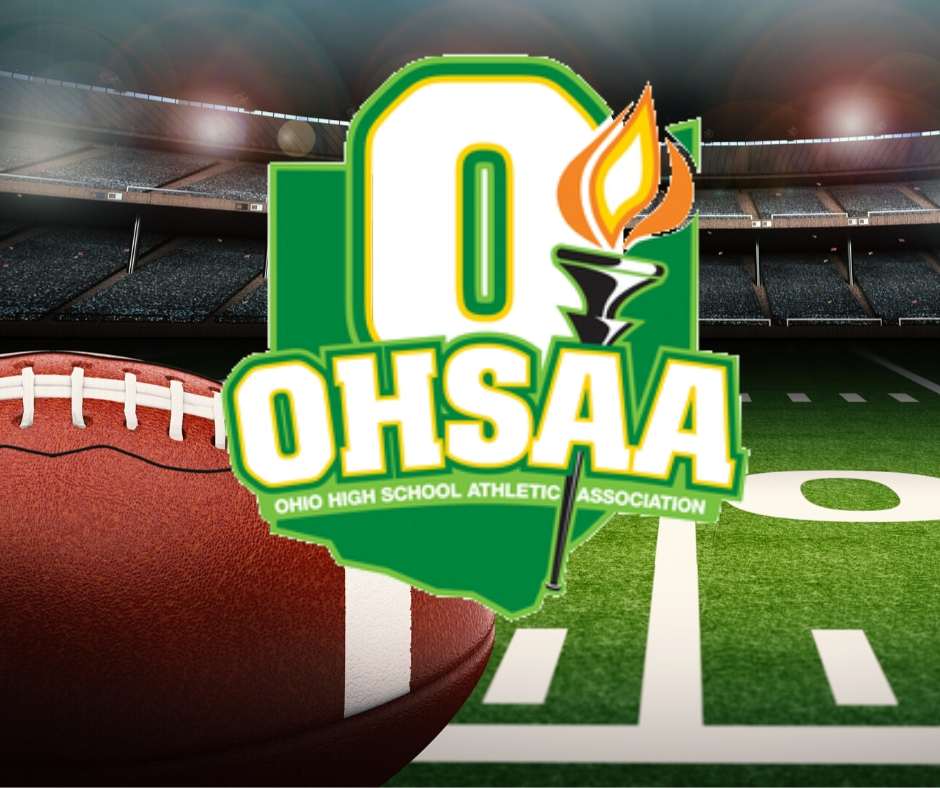 We are now beginning the second half of the 2023 high school football season and here are some of the top high school football games and teams to watch in Northeast Ohio during week six.  
Region I (OHSAA Division I)
St. Edward remains number one in region I followed by Canton McKinley (2), Wadsworth (3), Cleveland Heights (4), and Jackson (5).
A top game in this region during week six is the Wadsworth matchup with Hudson who is 4-1 this season.
A team to make sure to follow in this region is Lorain. 
They are now 4-1 on the season and ranked seventh in the region. They have a big game on Friday night against Garfield Heights.
Also, Jackson (4-1) will travel to Lake (4-1).
Region 5 and 6 (OHSAA Division II)
Hoban currently is ranked number one in Region 5 followed by Riverside (2), Walsh Jesuit (3),  and Nordonia (4).
A few big games to follow this weekend in Region 5 include the Walsh Jesuit contest against Saint Vincent St. Mary who is currently ranked sixth in region 5.
In Region 6 the only undefeated team left is Avon who is ranked number one in Region 6.  
Avon will host Olmsted Falls (4-1) who is the sixth ranked team in Region 6.
Also in this region Avon Lake (2) will host Ahmerst (9).
Region 9 and 10 (OHSAA Division III)
One of the biggest games in Region Nine this weekend is the Kenston (6) vs. Chardon (12) matchup. Although neither team is currently ranked within the top four within region nine, the winner of this contest may find themselves close to the top of the rankings by season's end.
Also, another game to watch in region nine this weekend is the Ursuline vs. Austintown Fitch matchup. Both teams come into the contest at 4-1 and Ursuline is currently ranked number one in Region 9.
In Region 10, Northeast Ohio teams have been having very good seasons.  
Currently, Norton (2), and Buckeye (3) come into week six undefeated at 5-0.  
In week six Buckeye will face Holy Name and Norton will travel to Coventry.
Region 13 (OHSAA Division IV)
Canton South (1) and Poland Seminary (2) continue to lead this region as they remain undefeated at 5-0 through the first half of the season.
A great matchup to watch in week six in this region is Canton South (5-0) vs. South Range (4-1). 
Also in this region a team to follow in the second half of the season is Mentor Lake Catholic who has won four games in a row. 
Region 17 (OHSAA Division V)
Perry, under the leadership of Coach Bob Gecewich, is currently undefeated and the number one ranked team in the AP poll for OHSAA Division V.
Perry will play Lutheran West on Friday night.
Also currently ranked number two in Region 17, Norwayne (5-0) will face Rittman (4-1).
Region 21 (OHSAA Division VI)
Currently Rootstown (1), Jackson- Milton (2), and Kirtland (3) are leading this region.
A game to watch this week is Jackson Milton vs. Springfield.
Also, Kirtland will travel to Grand Valley and Rootstown will face St. Thomas Aquinas in week six matchups.  
Stay tuned to NEOSI for all the latest updates from Week Six High School Football.

NEO Sports Insiders Newsletter
Sign up to receive our NEOSI newsletter, and keep up to date with all the latest Cleveland sports news.