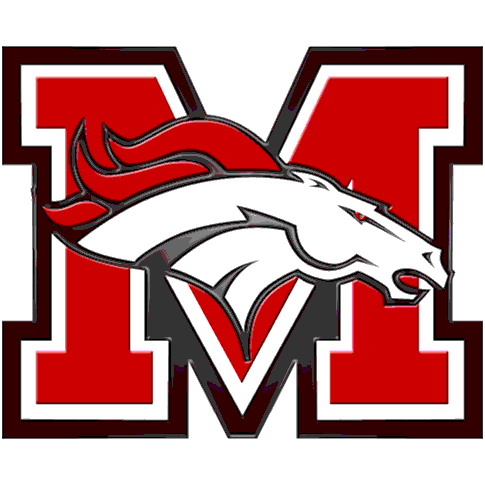 Mathews overcame a 14 point deficit on Thursday night to come from behind and defeat Saint John, 30-28, at Spire Institute in Geneva.
After a scoreless first quarter, Saint John quarterback Vin Narducci connected with sophomore tight end Donny Crawford on a 5-Yard touchdown pass with 7:42 left to go in the first half.
After a successful two point conversion from Narducci to Sullivan Twinning, Saint John led 8-0.
Saint John added another score on a 16-yard touchdown pass from Narducci to Will Anderdon shortly before halftime as the Heralds took a 14-0 lead.
However, Mathews got on the scoreboard with 12 seconds left in the first half when Connor Thompson caught a 36-yard touchdown pass to make the score 14-7 going into halftime.
Shortly after halftime, Mathews tied the score at 14-14 on a Dom Spagnolletta 5-yard touchdown run with 7:33 left in the third quarter.
Saint John regained the lead in the final minute of the third quarter when Narducci again connected on a long touchdown pass to Anderson.
After a successful two point conversion, Saint John led 22-14 going into the 4th quarter.
Mathews came right back in the fourth quarter on their next possession with a long touchdown pass of their own.
With 11:09 left in the fourth quarter, Trenton Hyde connected on a 45-yard touchdown pass with Spagnoletta.  
After Spagnoletta successfully scored on the two-point conversion, the score was tied at 22-22.
Spagnoletta gave Mathews the lead with a 2-yard touchdown run with 2:17 left in the game. 
After a successful two-point conversion, Mathews led 30-22.
On the first play of the next possession Narducci threw an 80-yard touchdown pass to Anthony Severino. After the two point conversion was not converted, the Mustangs 30-28.
Mathews held on to win 30-28 with the Mustangs defense stopping the Heralds offense from scoring on a key fourth down play with only seconds left in the contest.
Mathews will next travel to Mineral Ridge for a week seven matchup on Friday, September 29. 
Also, on Friday September 29th, Saint John will face Windham in week seven.

NEO Sports Insiders Newsletter
Sign up to receive our NEOSI newsletter, and keep up to date with all the latest Cleveland sports news.