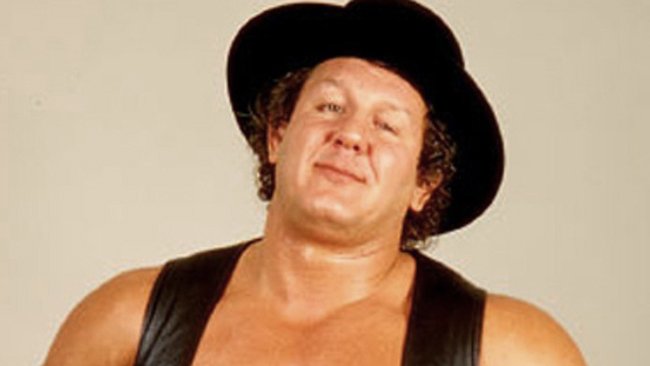 What a wild night it was this past Saturday night for World Classic Professional Big Time Wrestling! Some of the greatest professional wrestling stars were at the event and some outstanding professional wrestling action took place last Saturday night in Circleville Ohio as WCPBTW presented Saint Valentines Massacre.
This epic event that 1,475 people witnessed seven action-packed matches. There were special guests on hand, which did meet and greets such as legendary wrestling superstar Dynamite Dominic DeNucci and WWE Legend The Barbarian.
At the start of the evening Bobby Fulton promoted his "BE AND STAY DRUG FREE" Campaign, which nearly 200 kids (ages 5-16) pledged to not do drugs! The first match featured Flying Brian Pillman Jr who defeated the very cocky Robbie Super Starr in a very exciting match.
In the second bout, The Queen of the Ring American Grand Prix Champion HANNAH bested the challenge of SHAWNA.
David vs Goliath match The Monster ABYSS with The Good Doctor pinned TYLER Hi Flyer ROBINSON. In the next contest we saw World Famous Playboy's Iron Russian #2 cheat Jay Maynard to get the win.
In a tag team war 5mw Cody Hawk and Sean Casey stopped to get a 3-count on the rookie sensation Luis Casanova Ace Cowboy Bob Orton Jr and Luis Casanova.
In the Ivan Koloff Memorial Russian Chain Match, Worlds Famous Playboy's Iron Russian #1 won against Superman Onyx.
After the match The Iron Russians and The World Famous Playboy attacked Onyx, which led to Tyler Robinson making the save and Tyler and Onyx challenging The Iron Russians to a match on March 24th in which The Justice League will put their Ohio State Tag Team Championships on the line against The Iron Russians who have put The World Famous Playboy's hair at stake.
The Barbwire Cage match saw challenger Fantastic Bobby Fulton down champion The ECW Franchise Shane Douglas to become the new Legends American Grand Prix Champion.
Bobby Fulton will meet The Pitbull Gary Wolf in a match for the championship!
Special thanks to our advance ticket outlets. Chillicothe Signs and Screen Printing at Central Center and Discount Grocery Outlet, as well as to all of the great fans who came out to see World Classic Professional Big Time Wrestling's February event!
Our next event will be taking place Saturday March 3rd 2018 in Frankfort Ohio inside the Adena High School Gym, tickets are now available! Signed for the event: ECW Originals Sabu and Sandman, WWE Mid South Legend Bobby Fulton of the Fantastics, Superman Onyx, Miss Hannah, Tyler Robinson and so many others! It will be an unforgettable night of professional wrestling! It is a special fundraiser for the Adena Warriors Wrestling Team!

NEO Sports Insiders Newsletter
Sign up to receive our NEOSI newsletter, and keep up to date with all the latest Cleveland sports news.