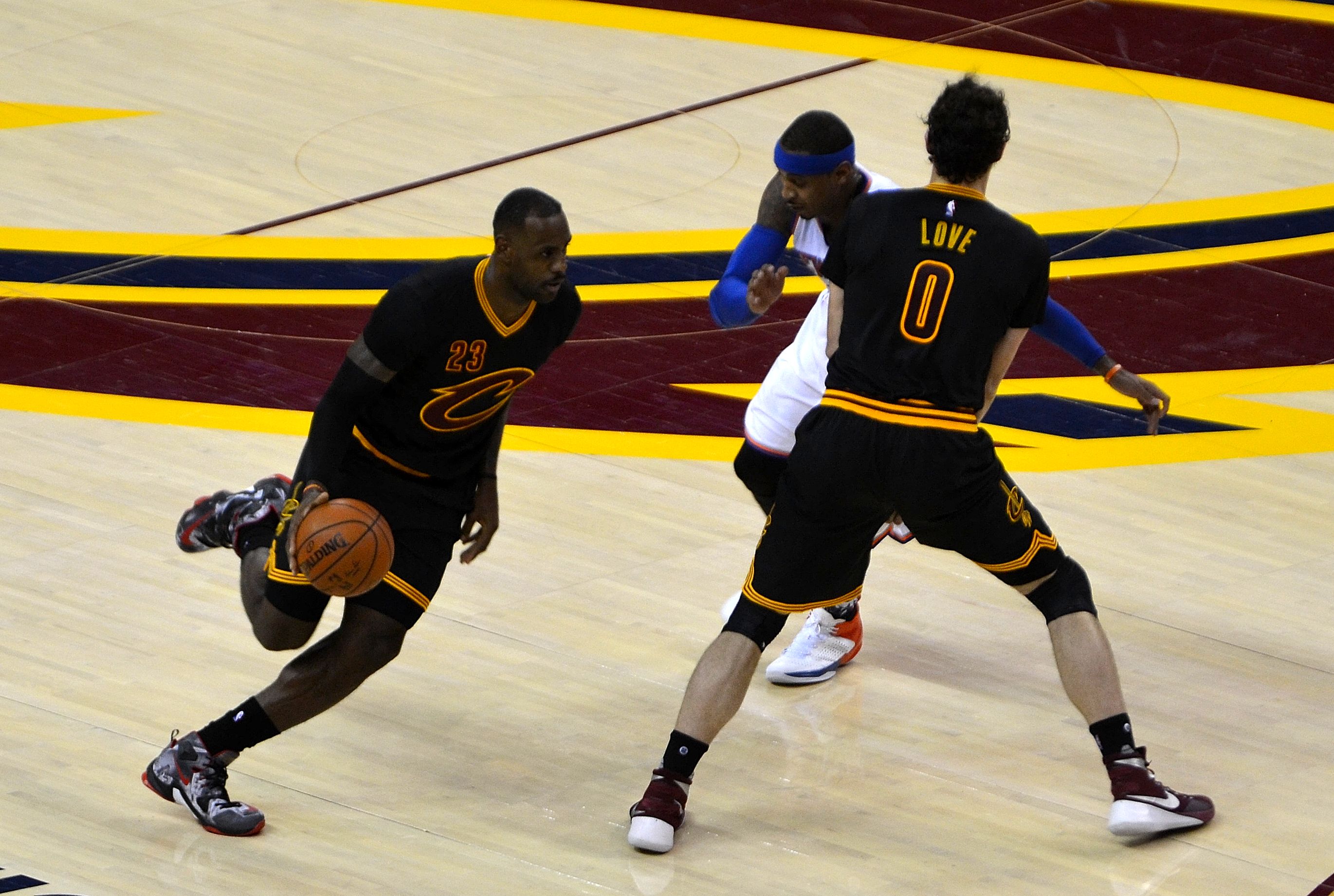 CLEVELAND – If you came to the 'Q' tonight and didn't recognize what the Cavs players were wearing – don't feel bad. The team showed off one of their new 'alternate' unis tonight, a jersey styled uniform that had black sleeves.
The uniforms feature a big Cavaliers "C" logo in the center of the jersey with the player's number on the upper chest.
Needless to say fans had their say about the uniforms, most of it not so good, and took to Twitter to voice their displeasure about the Cavs new threads.
Here's just some of the offerings from Twitterverse:
Cool of the Cavs to honor intramural basketball with their uniforms tonight.

— Dan Labbe (@dan_labbe) November 5, 2015
These cavs uniforms are nasty

— TRUMP2016 (@bturner12387) November 5, 2015
I don't have the words to describe how much I hate these Cavs uniforms. Never wear them again.

— Andy Resnik (@AndyResnik) November 5, 2015
The Cavs uniforms look like jammies…

— Ann (@ItIsWhatItIsAnn) November 5, 2015
I'm really digging these Cavs uniforms

— Justin Niedzwiecki (@JNiedzwiecki) November 5, 2015
Congratulations to my 6 year old daughter who designed these Cavs uniforms.

— Zac Jackson (@AkronJackson) November 5, 2015
These Cavs uniforms look like they should have capes.

— Myles Brown (@mdotbrown) November 5, 2015
These black @cavs uniforms are dope!

— Matthew Cox (@Mattc7094) November 5, 2015
[When you see the Cavs' uniforms for tonight.] pic.twitter.com/MJqUpCiGy7

— Mattflip (@kocsan) November 4, 2015
LeBron is all set with these sleeved jerseys pic.twitter.com/7PU5GvnMbk

— Tommy Beer (@TommyBeer) November 5, 2015