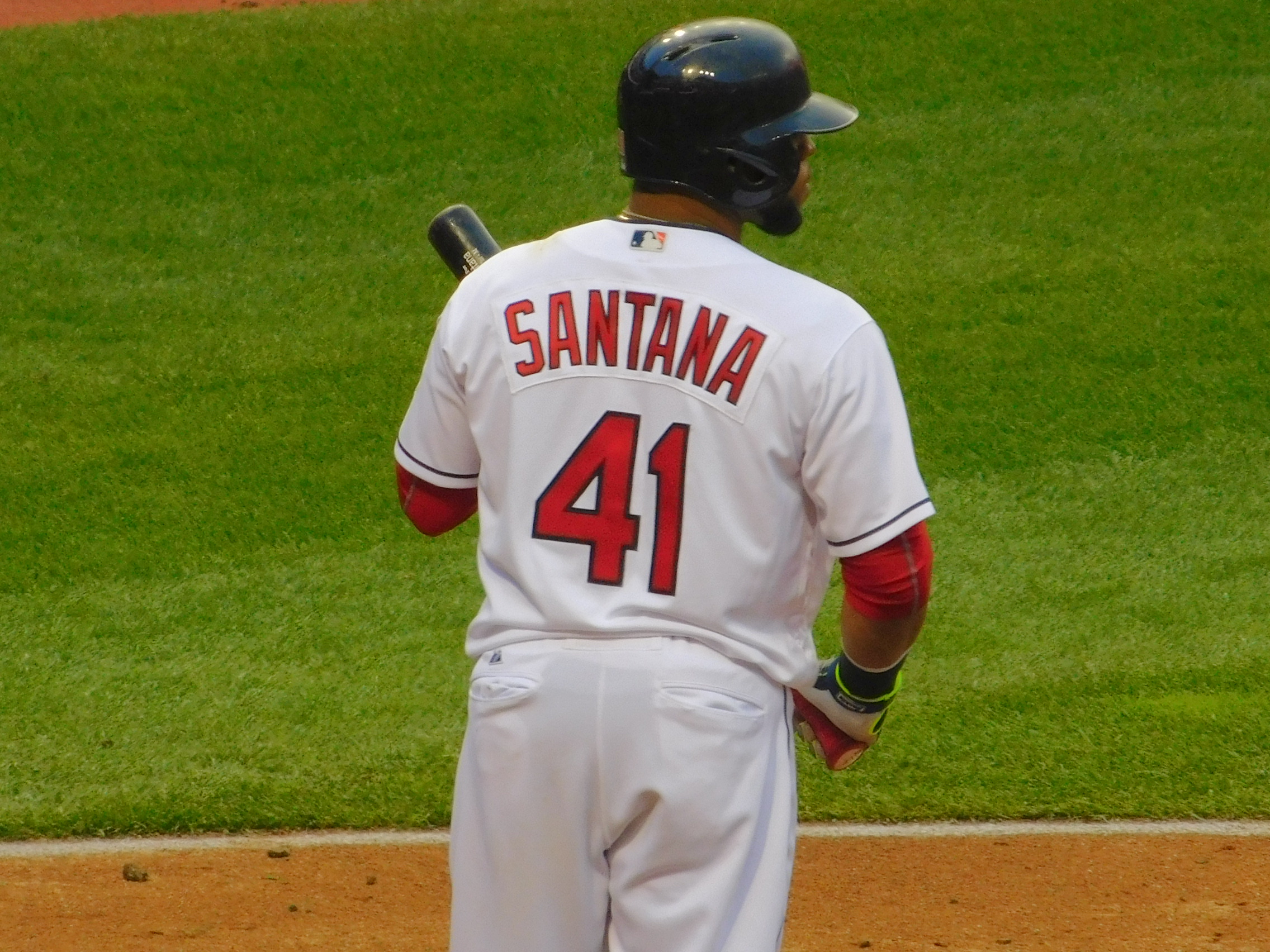 CLEVELAND– Earlier on Friday, reports broke that Carlos Santana is expected to sign with the Philadelphia Phillies after eight seasons with the Cleveland Indians.
Santana was a staple of the organization, and a piece that a large majority of the fans were hoping would stay in a Tribe uniform through free agency.
While fans couldn't get what they wanted, there is still plenty of appreciation for all the 'Los did in Cleveland.
Check out the Twitter reaction to the news below:
https://twitter.com/InsideTribeTown/status/941764275034578951
"In the air… foul territory… the Cleveland Indians are going to the World Series!"

Thank You for everything Carlos Santana. pic.twitter.com/E7NeXbOXnD

— Realistic CLE Fan (@RealistCLEFan) December 15, 2017
Best of luck to Carlos Santana in Philadelphia.

The Indians time to win is now. Welcome to 2018.

— Anthony DiPiero (@AnthonyDiPiero7) December 15, 2017
Phillies sign Carlos Santana – 3 yrs $60 Million. #phillies pic.twitter.com/5e0WYG0ts6

— Dan Smith (@smitty70NJ) December 15, 2017
I love Carlos Santana. What makes me most said, is that I think most people are okay with Santana leaving. I don't get that. Don't be most people. Be Sad. This is sad. #Indians. I heart @TheRealSlamtana

— Jim Pete (@JimPeteEHC) December 15, 2017
Quote tweet with your favorite Santana memory and add the tag #ThankYouCarlos

One of ours was his five home run weekend as @nowimjon documented here:https://t.co/WF4UkXCvFi

— WaitingForNextYear (@WFNYCLE) December 15, 2017
@TheRealSlamtana thank you for your time and for one of the more iconic moments in my @Indians fandom. You'll always be an Indian to me. #ThankYouCarlos pic.twitter.com/p6X9CgSgsg

— Gary Flauto (@Flautomatic) December 15, 2017
@TheRealSlamtana thanks for everything and best of luck. You did @Indians proud. #thankyoucarlos

— Steve Brazie (@SteveO20CLE) December 15, 2017
☹️☹️you will be missed.. #thankyoucarlos pic.twitter.com/CcYGAKKf7R

— Sal? (@sal_vedo) December 15, 2017
Rick Manning: "Carlos… see ball, hit ball". Walk off grand slam in 2011.#ThankYouCarlos https://t.co/tm8nOw6IUP

— ht. (@HipsterTito) December 15, 2017
8/22/16 – Santana crushes a solo dinger in Oakland, only run in a 1-0 win. I was a West Coast resident and loved seeing Santana shine in prime time. #ThankYouCarlos https://t.co/qGqUkhEL45

— Corey Barnes (@Corey_Barnes) December 15, 2017
April 29, 2011:

DET: 5
CLE: 5

Carlos up with 1 out and bases loaded.

Takes the 3-1 pitch 768 feet to right field for a walk off grandslam sending the corner of Carnegie and Ontario into a state choatic joy I will never forget. https://t.co/Fa347FnMQu

— tony wonder (@ReggieTales) December 15, 2017
We'll always have Toronto.#ThankYouCarlos pic.twitter.com/E6ZR4xs5dD

— michael bode (@mgbode_WFNY) December 15, 2017
Thank you @TheRealSlamtana for not only entertaining us during the season but for your work with @provhouseCLE. #ThankYouCarlos pic.twitter.com/r7VAZbinnr

— Charlene Coughlin (@cacoughlin) December 15, 2017

NEO Sports Insiders Newsletter
Sign up to receive our NEOSI newsletter, and keep up to date with all the latest Cleveland sports news.