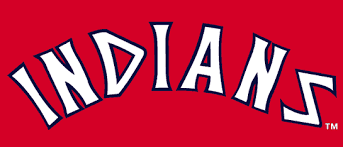 By Eddy Jensen
Perhaps the biggest preseason fear for Indians' enthusiasts was the same nagging, annoying, persistent question that just comes with the territory of baseball.
How would the Indians rotation fare, other than reigning Cy Young winner Corey Kluber?
In addition, would the young staff, consisting of Danny Salazar, Carlos Carrasco, and Trevor Bauer break under increasing pressure to carry the team? Would they live up to the praise they received earlier in the year from General Manager Chris Antonetti?
Those questions have been silenced.
The Indians healthy power arms, atop the rotation one through four, have made many hitters look silly all season long. In fact, those four pitchers are on pace to make history with all the swing and misses they have posted.
This season easily could be one of the greatest single seasons in Indians franchise history for pitchers with strikeouts. Kluber, Carrasco, Bauer, and Salazar have 150 or more strikeouts each. And there is still a calendar month to go.
The fifth and final slot in the Tribes rotation has been up for grabs for the majority of the season. Injuries to TJ House and Zack McAlister could have altered the fate of the staff, and eleven total starters have been used.
But the health and stability of the guys at the top have turned heads, and have caused a great deal caused trouble for Major League hitters.
Indians second most impressive season for strikeouts in recent memory come in 2000 where Bartolo Colon whiffed 212 hitters, Chuck Finley 189, and Dave Burba 180.
This year's team will obliterate that three player total, with Kluber at 219, Carrasco at 173, and Salazar at 172 through August. Not to mention Bauer and his 152 punch outs.
One could infer that striking out a big league hitter is easier than ever, considering the post steroid era that we observe. Also, drastic measures have been taken to speed up the pace of place of the game, and run totals have plummeted as low as they've gone in the past twenty years.
Games in general seem to be more pitching oriented, whereas the thrill of scoring outbursts seems to be at a minimum in this baseball era. Power arms, once a baseball delicacy, exist in copious amounts on the pitching staff of each team.
The weight to carry the team has been dropped square on the rotations shoulders.
Without a premier hitter in the lineup every day, the best way for the Tribe to contend for the playoffs this year was to pitch. And the still relatively infantile rotation of the Tribe has blossomed into one of the most imposing staffs in all of baseball.
That alone, will keep them in the race for the final Wild Card slot until the end of the month.

NEO Sports Insiders Newsletter
Sign up to receive our NEOSI newsletter, and keep up to date with all the latest Cleveland sports news.