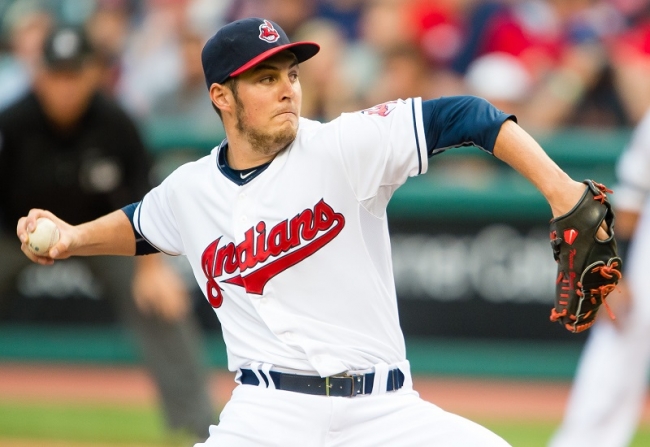 The 2018 MLB Winter Meetings is set to kickoff in Vegas starting on Monday, and all eyes for the Indians will be on which one of their right-handed pitchers, Corey Kluber or Trevor Bauer.
People have been speculating as to why the team would want to deal Bauer, who was a breakout star in 2018, but let's make one thing clear, this is not something they actually WANT to do.
If Bauer is dealt, it would be out of necessity for a team that wants to dump some payroll (Bauer through arbitration this offseason will make about $11-12 million) and also wants to get some young talent onto a roster that the last two postseasons have been one and done.
As for Kluber, he's going to be 33 in April of 2019, and he's due to make $17.5 million in 2019, and the Tribe holds options on him for $18 million in 2020 and $18.5 million in 2021.
His history of injuries, as well as the last two postseasons of not being able to get the job done are two very large reasons the team might be willing to part with a pitcher that has won two Cy Young awards, and was in the final three this season for a third.
While people want to slam the Indians for even thinking about trading Bauer, they have to remember that not only is he going to be in for a raise that will pay him about 11-12 mil this season, but if he's as good as he was in 2018, he could wind up making close to $20 million in 2020, a number that will hamstring the Indians.
So the big question that Indians fans want to know is – what kind of loot would the Indians get back in return for a player the caliber of Kluber or Bauer?
The rumor mill has (as you would expect) some high profile teams with plenty of talent in the mix for the two stud Indians pitchers, including the two New York teams, the Mets and Yankees.
The Dodgers is another team that is in the mix for Kluber, with a return that reportedly would include the likes of OF Yasiel Puig, starting pitcher Alex Wood and right-handed prospect Yadier Alvarez.
One would think that no matter who is dealt, the objectives in the return would be simple, get 1-2 young prospects, and get 1-2 Major League players that could help this team, this year.
The Indians still need to find at least two arms for the bullpen, they need a right fielder, and they could use some young players that could help this team for the foreseeable future.
Expect to hear an awful lot this week in Las Vegas, as the Indians look to make a move that could define not only the offseason but just how the 2019 season will go.