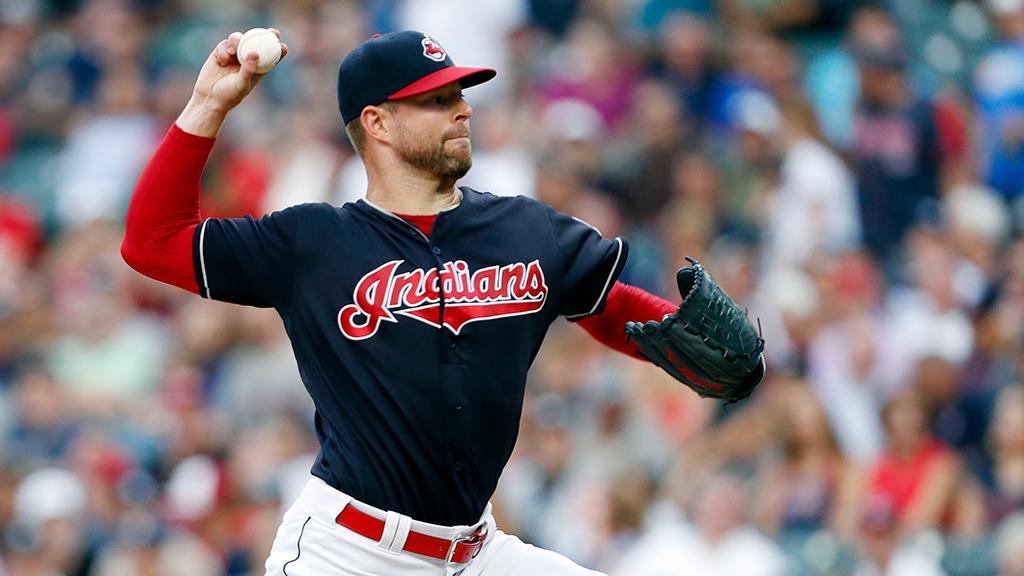 Indians pitcher Corey Kluber is the apple of a lot of teams' eyes this week at the MLB Winter Meetings in Las Vegas, and Jon Morosi of MLB Network reports that the Los Angeles Dodgers are back in the hunt for the two-time Cy Young award winner.
Morosi reports that talks for Kluber 'have intensified,' and that the Dodgers, who reportedly have had an interest in Kluber for some time, are again in the mix for his services.
It's been reported over and over that Kluber or fellow pitcher Trevor Bauer will be moved over the next few days at the meetings, taking place in Nevada.
Kluber is set to make $17.5 million this season. The Dodgers have reportedly thrown out some names that they would be willing to part with, including OF Yasiel Puig, starting pitcher Alex Wood and right-handed prospect Yadier Alvarez.