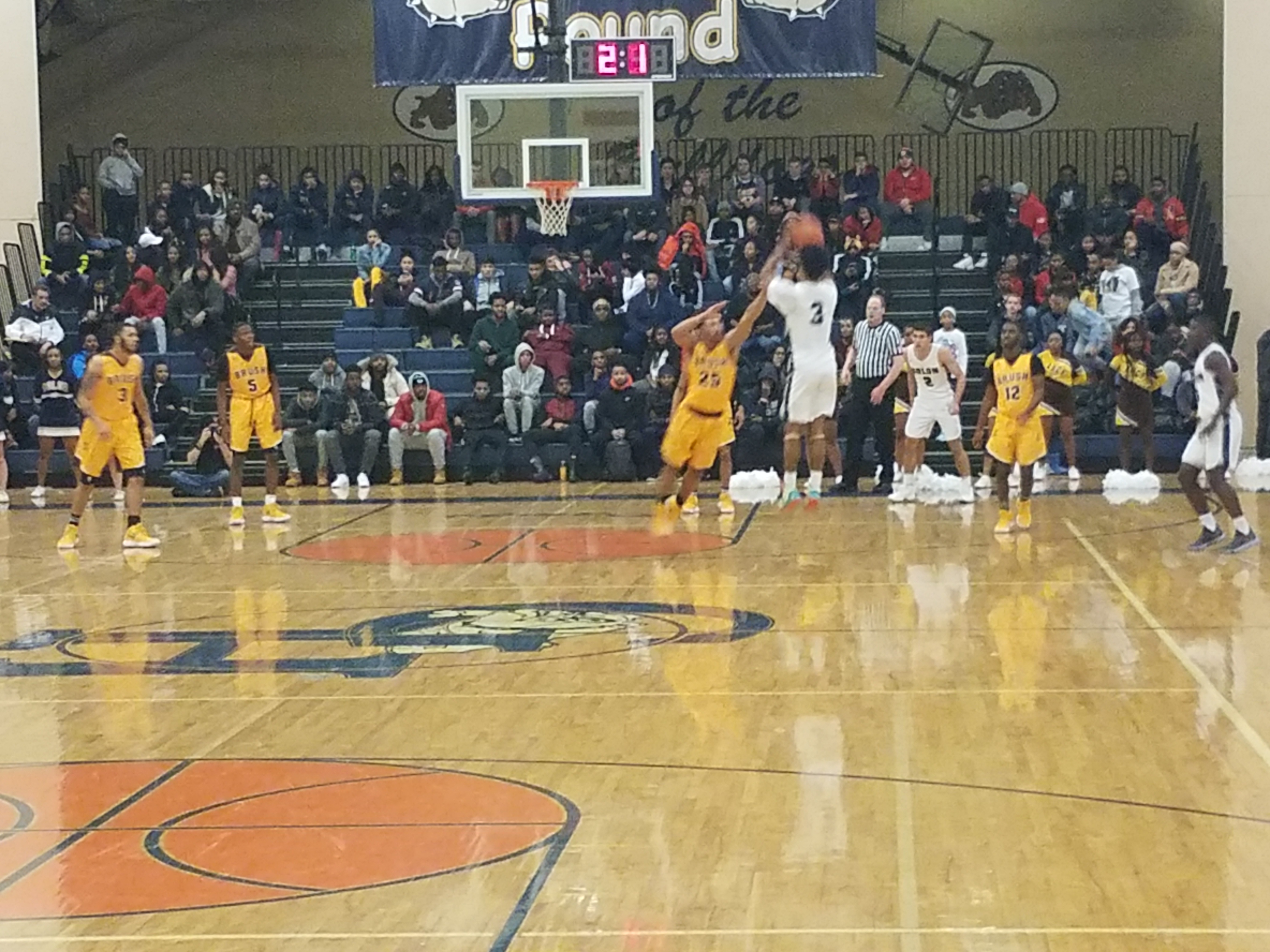 By: Corey Perez
GARFIELD HEIGHTS, Ohio- Sometimes paying attention to what is happening off the court is just as important as the things happening on the court. Thursday afternoon's matchup between the Warrensville Heights Tigers and the Euclid Panthers was a perfect example of that. Every basket, every defensive possession, every foul shot the Tigers were engaged. Not only were they engaged but they were actively cheering on their teammates, because they realized their success wasn't based on just one guy, but on the entire unit. Believing in one another is one of the biggest reasons the Tigers beat the Panthers 82 -67.
This game featured loads of talent on both ends of the floor, but no one stuck out more than freshman guard Ramelle Arnold for the Tigers. His three three-pointers in the first quarter of the game set the tone for the rest of the afternoon. Arnold and the Tigers were able to get just about any look they wanted to, as the penetration from both Arnold and junior Brandon Rush created countless opportunities at the rim. The inability to both guard the ball and rebound on the defensive end really hurt the Panthers as they failed to make things difficult for the Tigers. Arnold finished the game with 17 points, but the freshman made the game look easy.
All was not bad for the Panthers as sophomore guard Garvin Clarke continued to lead the way for Euclid as he had 19 points. Clarke missed a couple of easy looks in the first half that may have helped, but even when he was missing the Tigers made sure to know where he was. The Tigers face-guarded Clarke most of the game and it definitely wore him down as he looked both physically and mentally defeated at game's end. For a team that played with so much heart a few weeks ago against Garfield Heights, it was puzzling to see them look so dejected throughout the game. Even when things would go right, the Panther bench looked completely out of it. When you play a team that plays team basketball as well as Warrensville Heights does you have to make sure your team is together and as strong as ever. If not, games like the one that unfolded Thursday tend to happen.

NEO Sports Insiders Newsletter
Sign up to receive our NEOSI newsletter, and keep up to date with all the latest Cleveland sports news.