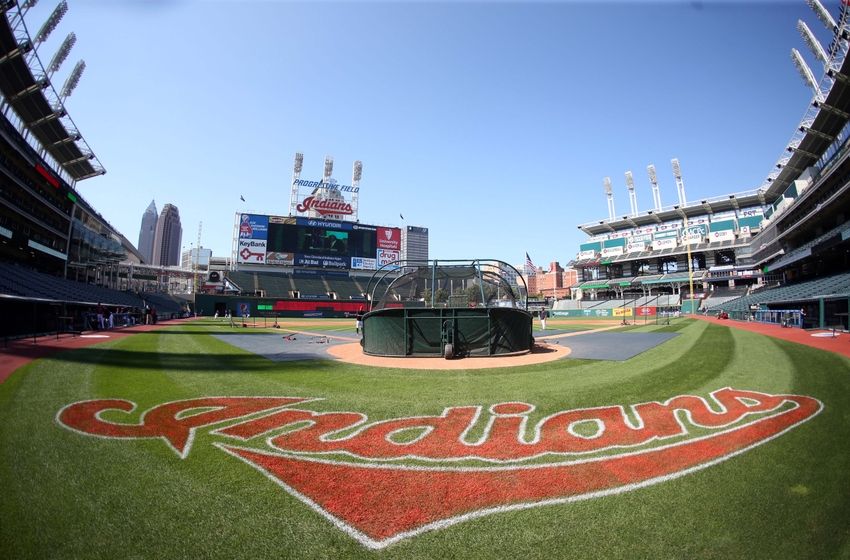 CLEVELAND – After two long days of rain, the Indians and Tigers will play two today at Progressive Field, starting with a 1pm game and then a second game about 30-40 minutes after the end of game one.
Matchup: Indians (69-70) vs Detroit Tigers (64-76) 1:10 at Progressive Field – Game #140 Home Game #64
Pitchers: Indians – Cody Anderson (3-3, 3.72) vs Tigers – Justin Verlander (3-7, 3.43)
Media: TV – SportsTime Ohio Radio – WTAM, WMMS, IRN
12:05pm: The Indians have sent back out revised pitching probables for this weeks series with the Kansas City Royals:
Mon September 14 RHP Carlos Carrasco vs. RHP Edinson Volquez, Tue September 15 RHP Josh Tomlin vs. RHP Kris Medlen, ed September 16 RHP Danny Salazar vs. LHP Danny Duffy, Thur September 17 TBD vs. RHP Yordano Ventura.
When asked today if Corey Kluber was the option for Thursday's game, Terry Franncoa said "If he's not ready, it won't be."
1:08pm: Indians in their blues today for game one against the Tigers as Cody Anderson on the mound. His warmup music is Kid Rock's "Born Free."
1:10pm – 62 degrees at first pitch as Cody Anderson gives up a double on the second pitch to Anthony Gose.
1:12pm – Two batters and the Tigers go up 1-0 as Ian Kinsler drives in a run, there's a decent amount of Tigers fans here today for a team that is in last place in the division.
1:23pm – A quick 9 pitch inning for Verlander as the Indians go 1-2-3 in the first, trailing 1-0.
1:35pm – Cody Anderson having a rough start here, two outs in the second, already at 38 pitches, but he gets out of the second down 1-0. Interesting note at home his ERA going into Sunday is 5.33, while on the road in 6 starts it's 2.58.
1:50pm – Indians have yet to get a hit thus far – Tigers have 5 with two outs in the third.
2:02pm – Indians with their first hit off Verlander with two outs in the third, a double to center by Jose Ramirez.
2:19pm – Verlander K's Carlos Santana to end a quiet fourth for the Indians, who have just one hit thus far and still trail it 1-0 as we enter the 5th.
2:28pm – Anderson through 5 with the Tigers up 1-0, he's at 83 pitches thus far, while his counterpart, Justin Verlander, comes out for the 5th at just 52 pitches to start the inning.
2:36pm – Yan Gomes double and the Indians have two on with no outs vs Verlander in the 5th
2:40pm – Great patience by Almonte to draw a walk on a 3-2 pitch, bases loaded with no outs for Chris Johnson.
2:43pm – Great piece of hitting by Chris Johnson down 1-2 in the count after being down 0-2, he lines a single to right and the Indians tie it at one as Chisenhall scores.
2:51pm – Kids got something – two out single by Francisco Lindor and #Indians go up on Verlander and Tigers 3-1 in the 5th – another solid piece of hitting by the kid going who is in the running for Rookie of the Year.
3:01pm – Cody Anderson leaves the game with two outs in the 5.2, 7 hits 2 ER, 1 BB 3 K, 93 pitches, 64 strikes. The Tigers got a run on a J.D. Martinez double and then he scored on a sac fly. Good day for Anderson based on how it started, and the offense gave him little early on until they struck for 3 in the 5th vs Verlander.
3:20pm – An inning where things could have gone south in a hurry for the Indians, McAllister loads the bases on three walks, but then Jeff Manship strikes out Gose on a 3-2 pitch that looked high, and the Indians maintain a 3-2 lead. Manship has been as solid as any Indians player out of the pen in 2015.
3:36pm – Chris Johnson has come to play, a big two-out single scores Yan Gomes and gives the Indians a two-run lead again at 4-2.
3:52pm – Indians looking to add to their two-run lead here in the 7th, two on with one out after a Lindor double and walk to Michael Brantley.
3:55pm – Bad decision by third base coach Mike Sarbaugh to send Lindor on a hard hit single to left, Francisco was thrown out at the plate easily, keeping the score 4-2 with now two outs in the 7th.
4:00pm – Single by pinch-hitter Jerry Sands scores Brantley to give the Tribe more breathing room, and then Carlos Santana scored on an error by Ian Kinsler to give the Tribe a now 6-2 lead. Sands was thrown out at second to end the frame.
4:16pm – Indians piling it on against the Tigers pen, as they score on a Ramirez single to make it a 7-2 lead for the Tribe.
4:30pm – Anderson gets the win to get to 4-3, as the Tribe beats the Tigers 7-2 to take came one. 3:20 on the game, and now the team is 70-70, first time at .500 since April 10th.

NEO Sports Insiders Newsletter
Sign up to receive our NEOSI newsletter, and keep up to date with all the latest Cleveland sports news.