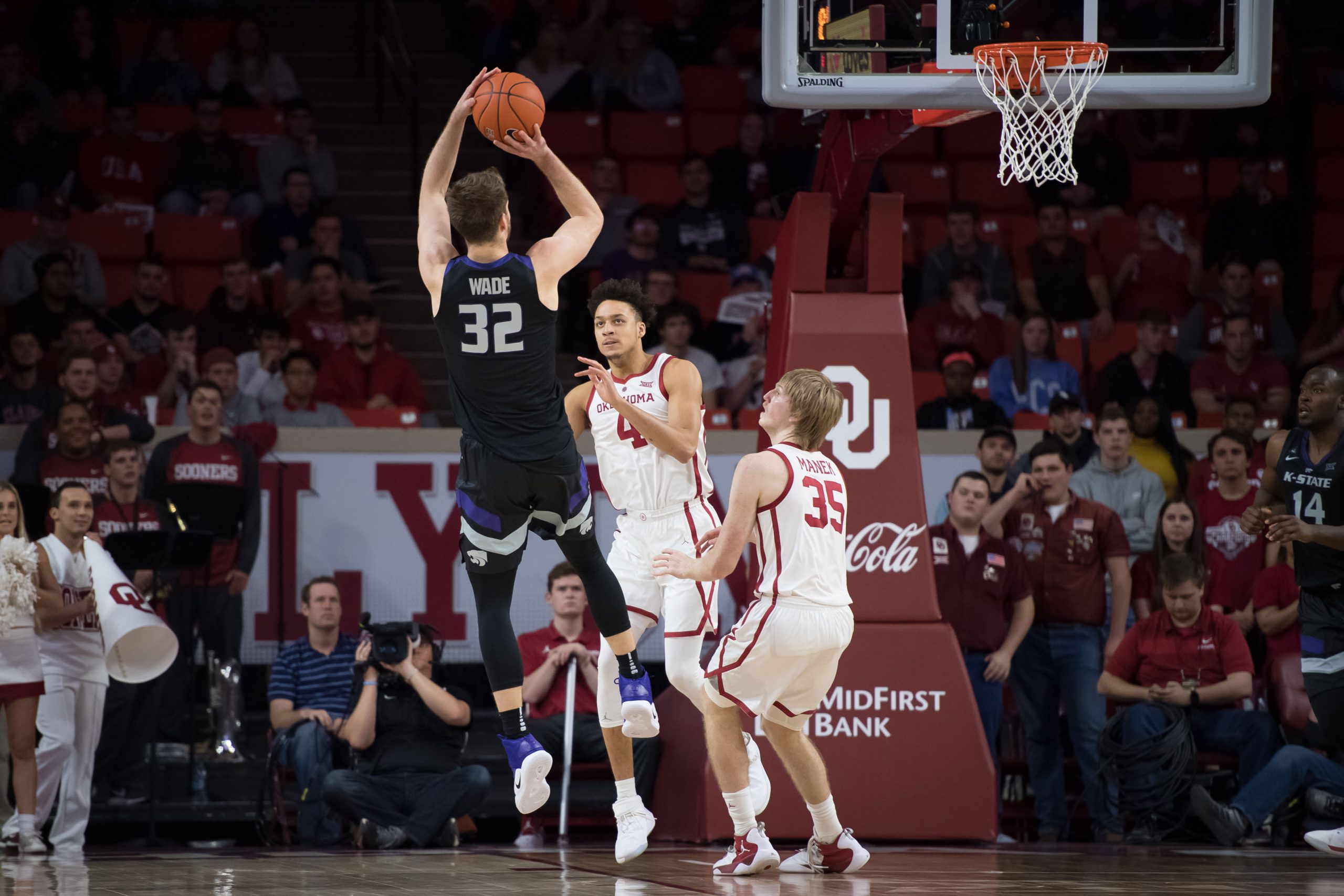 At the conclusion of the 2019 NBA Draft, the Cleveland Cavaliers set themselves up for an intriguing future with the selections of point guard Darius Garland, forward Dylan Windler and shooting guard Kevin Porter Jr. in the first round. Following the draft, the Cavs made a few intelligent moves by signing power forward Dean Wade, point guard Phil Booth and center Marques Bolden to the roster.
Wade was signed to a two-way contract, while Booth will play for Cleveland during the Las Vegas Summer League circuit and Bolden was signed to a deal with undisclosed details. However, it's likely that Bolden signed a deal that would allow him to play for the Cavs during the Summer League as well as training camp.
What Cleveland did with these signings isn't just finding players with the talent to be dependable rotation players. The Cavs made deals with players who fill in the holes on their roster.
Dean Wade
Starting with Wade, the former Kansas State forward provides immense value as a stretch-four on a roster with just one big man with a consistent shooting stroke in Kevin Love.
While Love is an All-Star talent when healthy, the problem is that he hasn't played more than 60 games in a season since 2015-16 and he's only played 81 games combined over the past two seasons. At 30-years-old, Love's lack of durability is a bit concerning and it only figures to be a continued issue as he ages. There's also the potential that Cleveland trades Love to a contending team, although he's been on and off of the trade block since his first season with the Cavs.
At 6-foot-10, 228 pounds, Wade has made 38.6 percent of his threes for his career and knocked down 41.8 percent of his long-range attempts last season. He's not just a sniper from deep, however, as he's shown himself adept at posting up smaller players and knocking down jumpers inside of the arc as well. With his ability to defend on the perimeter, the interior and provide solid help defense, one has to wonder why Wade went undrafted.
Especially as Wade is also a solid rebounder (due to consistently boxing out his man) and passer, having averaged 6.2 rebounds and 2.8 assists per game last season.
The issue with Wade is that, on the one hand, he's a poor ball-handler and struggles to score off-the-dribble. Even in a straight-line drive from closeouts on the perimeter. Wade's other problem is a history of foot injuries and, at his height, that undoubtedly gave teams plenty of pause about drafting him. Bol Bol, a top-five talent in the draft, slid all the way into the second round of the NBA Draft with teams concerned about his foot injury.
Nonetheless, for Cleveland, Wade is a player who they can utilize if Love or Larry Nance Jr. (who projects to be the backup power forward) is ever out of the lineup. Wade can also get minutes at the five, in the event that Cavs head coach John Beilein wants to get some spacing from the center position.
Phil Booth
Booth is a point guard with a phenomenal attitude on and off the court, as well the will and work ethic to become a complete player. Playing for a renowned head coach in Villanova's Jay Wright has only helped Booth develop as a person and a prospect. Standing at 6-foot-3 and weighing 194 pounds, Booth has the protypical size for the position and can even play the two at times. Even though he's not an upper echelon athlete, he's shifty and has a tight handle on the ball, making him a player capable of creating offense for himself.
Unafraid to take tough shots, Booth is a player who competes hard on both ends. He's a player not unlike Cory Joseph, a backup guard who has been a reliable rotation player for the San Antonio Spurs and Indiana Pacers.
Though the Cavs have a few point guards on their roster after the selection of Garland, including Collin Sexton, Matthew Dellavedova and Brandon Knight, Booth is a player whose Summer League play could lead to him being signed to a two-way contract himself. It's unclear how Garland's body will hold up in the NBA after playing just five games in college, Dellavedova has played 86 total games over the past two seasons and Knight hasn't played 60 games in a season since 2014-15.
Booth averaged 18.6 points, 3.9 rebounds, 3.8 assists and 0.8 steals per game while shooting 43.4 percent from the field and 36.7 percent from three last season, his fifth with the Wildcats.
Marques Bolden
With an undersized backcourt that figures to have a fair amount of issues on the defensive end, the frontcourt needs to have length and shot-blockers for those inevitable instances in the perimeter players are beat off-the-dribble. Bolden, who stands tall at 6-foot-11 and 250 pounds (with a 7-foot-6 wingspan), averaged 1.7 blocks in 19.0 minutes per game last season (3.5 blocks per 40 minutes). An athletic big man with an interior presence on both ends of the court, Bolden has plenty of question marks.
His perimeter defense and shooting stroke both need to be worked on.
Yet, his physical tools allowed him to be a weapon in the pick-and-roll and in transition when opponents would leave him open for lobs. He's also done a nice job high-pointing the ball on blocks and timing his block attempts in general.
Bolden is more of a traditional, throwback center than the type of big men the Cavs have had in the past and will be hard-pressed to find minutes with both Tristan Thompson and John Henson undoubtedly ahead of him on the depth chart.
However, Bolden could usurp skilled center Ante Zizic as the third big man on Cleveland's roster due to Zizic's poor defense and lack of athleticism. Thompson hasn't played at least 60 games in a season since 2016-17 while Henson missed a bulk of last season with a wrist injury, leading to him playing just 14 games last season. The former Milwauke Bucks center has only played at least 60 games in four out of his seven career seasons.
That said, like Wade and Booth, Bolden could also be a player utilized in the event of injury.
—
Whether the trio manages to stick on Cleveland's roster will be determined by their play in Summer League and training camp but there's enough evidence to suggest that all three players will play for the Cavs, or their NBA G League affiliate (the Canton Charge) at some point this season.

NEO Sports Insiders Newsletter
Sign up to receive our NEOSI newsletter, and keep up to date with all the latest Cleveland sports news.