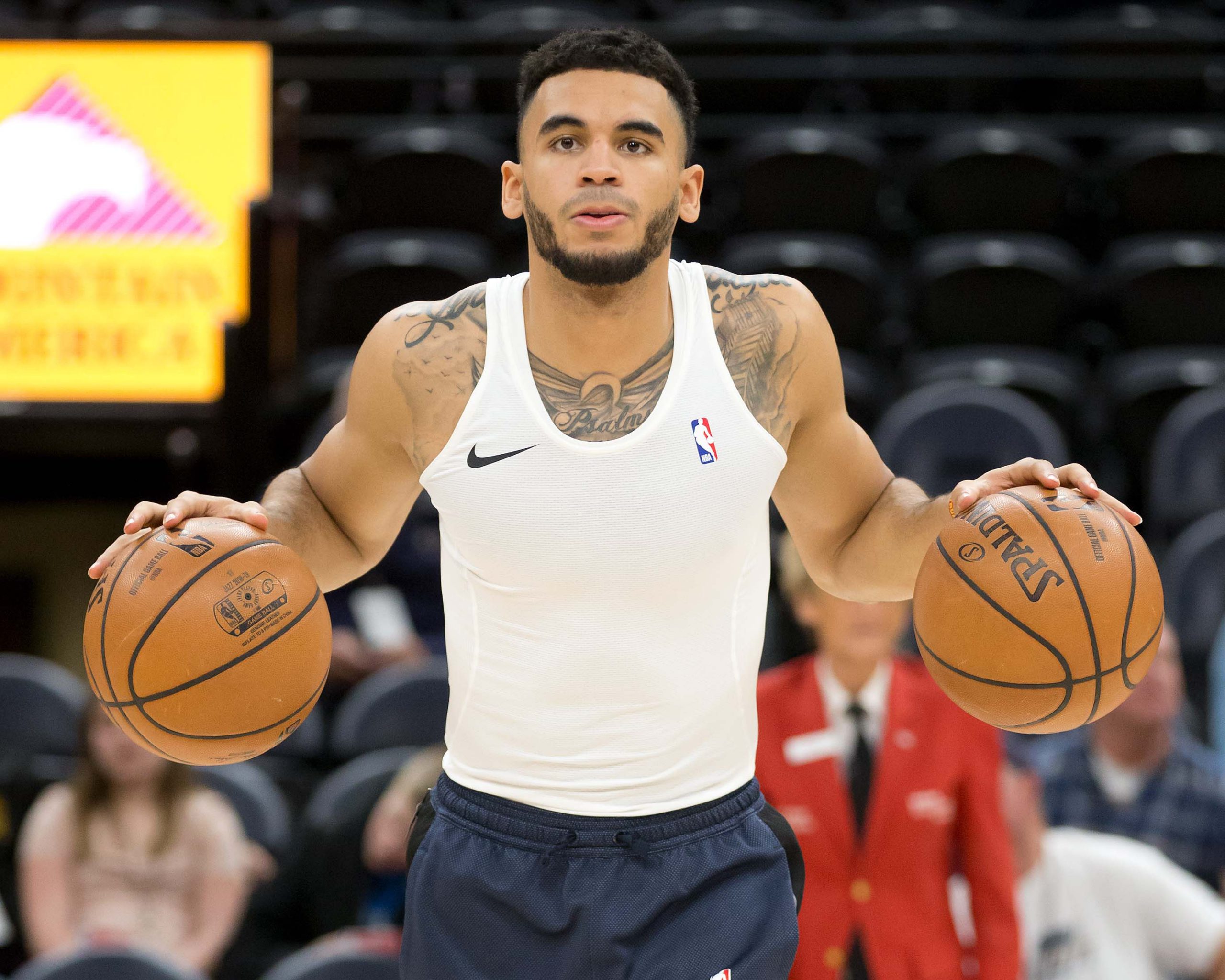 The Cleveland Cavaliers have added six players to their roster, which can hold a maximum of 20 players through training camp, since Thursday. However, they're not done just yet, as Eric Woodyard of the Deseret News reports that former Utah Jazz guard Nazareth "Naz" Mitrou-Long will play for the Cavs during the Las Vegas Summer League circuit.
Former Utah Jazz two-way player Naz Mitrou-Long will play Summer League with the Cleveland Cavaliers, according to a Deseret News source.

— Eric Woodyard (@E_Woodyard) June 22, 2019
Guard Darius Garland, forward Dylan Windler and shooting guard Kevin Porter Jr. (all three of whom were selected by the Cavs in the first-round of the 2019 NBA Draft) will be joined by power forward Dean Wade, guard Phil Booth and center Marques Bolden, who Cleveland signed shortly after the draft. With the Cavs already having 11 players under contract for 2019-20 before Thursday, Mitrou-Long will bring their roster count to 18 players.
14 players, not including Wade (who signed s two-way contract with Cleveland), will be under contract after the Cavs sign their draft picks. That leaves just one spot available for the regular season roster, barring a trade.
Cleveland is still searching for trades for J.R. Smith and are likely to waive the veteran shooting guard's partially guaranteed contract should they be able to find a suitable trade partner. As a result, there's an additional roster spot projected to be open.
Given the priority placed on perimeter shooting since the hiring of head coach John Beilein, the 6-foot-4 combo guard has a fair shot of sticking on Cleveland's roster.
During his two seasons with the Jazz, Mitrou-Long has received little playing time (5.7 minutes per game) and shot just 25.0 percent from three-point range in a small sample size (3-12). As a two-way player, that's unsurprising though and shouldn't be seen as an indictment of his play.
In five seasons at Iowa State, Mitrou-Long shot 38.0 percent from three. His shooting 35.9 percent from deep in the NBA G League with the Salt Lake City Stars (he shot 33.0 percent in 2018-19) and two seasons shooting under 30.0 percent from long-range for the Cyclones were suggest that he's a streaky shooter more than a pure knockdown artist but he's nonetheless a threat from deep.
A theme among the players Cleveland has added lately.
In Beilein's system, players need to be able to do four things that seem pretty basic but are absolutely necessary — dribble, drive, pass and shoot — and Mitrou-Long checks off each of those boxes. Besides having solid court vision and passing ability, he's also adept at getting to the rim thanks to a dependable handle and scored 40.3 percent of his points in the paint (NBA G League Advanced Stats).
Defensively, may just be average at best but he isn't perceived as a defensive sieve, which is important on a team that projects to have a number of average-at-best defenders.
Mitrou-Long has a chance to be signed as depth following Summer League but, even with a nice showing in Las Vegas, that could be dependent on if Smith is moved. He's also going to be an option for a two-way contract or a spot with the Canton Charge, Cleveland's official G League affiliate.

NEO Sports Insiders Newsletter
Sign up to receive our NEOSI newsletter, and keep up to date with all the latest Cleveland sports news.