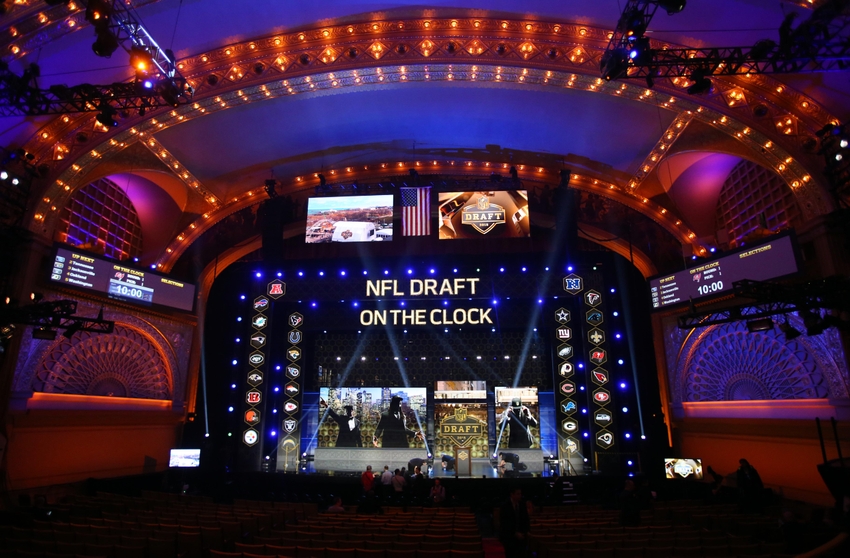 The NFL is celebrating its 100th season in 2019, a milestone that probably many didn't think they would make after the sport started and at times, struggled.
But now the game is the biggest spectacle in all of the world, being seen every week by more people in the United States than any other sport.
There's been plenty of big changes to the spot over the 100 years to make it the game it is today, and today we will take a look at some of those changes that's made the NFL the greatest sport in the world.
Probably the biggest change to the game is that of the annual NFL Draft. Ever wonder how players got signed before the draft?
Well, before 1936 teams would have crazy bidding wars to ink players, which would drive up salaries for unproven college graduates who would hold out for the biggest offer.
Now the draft is a mega two-day event that is televised live on a number of networks. It's the event that fans start talking about even before the season ends, and if you've ever used a site like Betway you can even play odds on what player is going to go first overall.
While the draft has effected the game off the field, on the field the maturation of the forward pass is another reason the game is what it is today.
Over the last 100 years no one that has studied the history of the game could have seen how the passing game could have become what it has.
Look back at stats from the 40's, 50's, even up to the 80's, and there's games where winning quarterbacks would throw the ball 12-15 times, and back then it was considered A LOT of throwing downfield.
Consider back in the 1932 season, no quarterback threw for more than 640 yards or nine touchdowns. Now it's not uncommon for players to approach the yard total in one game.
How about the way helmets have changed the game since its start as well? I'm sure if you've ever watched on places like YouTube old NFL videos, you see players wearing old weather helmets that look like they couldn't protect anyone.
Now companies like Schutt and Riddell every year come out with helmets that are safer, and more aerodynamic so players can look good and feel good.
Player safety is the most important thing for the league, and having helmets that try to keep players on the field and avoiding concussions are a huge factor that's changed the game from its start.
For more breakthrough things that have changed the game over the last century, check out the infographic below!


NEO Sports Insiders Newsletter
Sign up to receive our NEOSI newsletter, and keep up to date with all the latest Cleveland sports news.