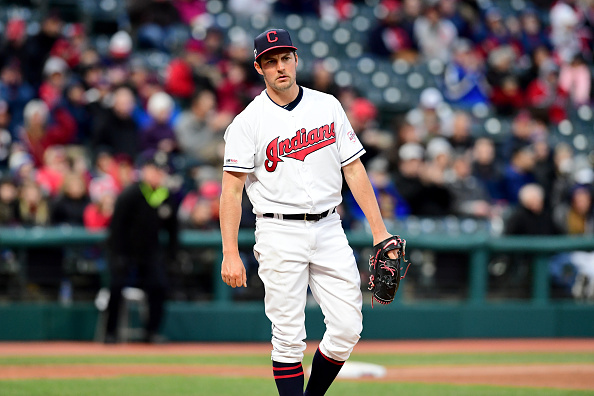 The Cleveland Indians are quickly approaching a fork in the road.
Expecting to contend in 2019, the team instead boasts a historically bad offense and a rotation littered with injuries and inconsistency.
The Indians' hole in the division standings has been growing, a prediction that Whichcasino.com stated at the start of the season.
The team has to understand that staying patient is no longer an option.
The lackluster start to the season has fans wondering whether Cleveland will get aggressive with trades in order to keep playoff hopes alive, or if the team will instead start selling parts with its eyes toward the future.
We don't yet know which way the front office is leaning. If you're looking for any signs, though, just keep an eye out for how it handles starting pitcher Trevor Bauer.
If you ask me, I believe the Indians' plans for the rest of the season will be defined by whether or not Bauer is still on the roster after the trade deadline.
Just for clarification, I think it's a bit early to start worrying about a fire-sale. For all we know, the front office may be exploring the market to see what additions it can make to ensure this season doesn't completely fall off the rails.
Of course, that's under the assumption the goal is still to contend by any means necessary. If the team decides the season has suddenly become too far gone, it'll still consider trades, just not the ones fans want to hear about.
This is where Bauer comes into play.
Based on the way his contract is set up, Bauer's trade value will never be higher than it is right now. He's arbitration eligible after this season, with next year being his last under team control. Due to his insistence on only signing one-year deals, it's safe to say he's going to price himself out of Cleveland's range in the very near future.
As a result, Bauer is a player the Indians will likely lose for nothing if they keep him until the end of his team control. If there was ever a time to trade him and get back quality returns, it's now.
Of course, trading a pitcher of Bauer's caliber is something a contending team wouldn't even consider doing.
Despite recent struggles, Bauer represents one of Cleveland's best players. Trading him wouldn't make any sense if the front office is truly serious about getting back to the postseason. Instead, the team would be focused on getting offensive help to ensure he has enough run support on a given night.
Basically, in Bauer, the Indians have a player whose place on the roster is about to be directly impacted by where they sit in the standings. He's either going to be viewed as someone they can lean on as they attempt to get back into first place, or as someone whose trade value is only going to diminish the longer he sticks around.
As you can see, no player represents the fork in the road Cleveland is facing quite like Bauer.
If the team wants to reverse course and rebuild, trading him is likely the first move it would make.
Likewise, if the Indians still had every intention of gunning for a World Series, they'd focus less on testing Bauer's market than they would on getting him some help.
Cleveland still isn't in a place where it needs to decide what it wants to do for the rest of the year. I don't imagine any season-defining moves will be happening just yet.
However, if the losses continue to pile up, and the front office determines it's time to waive the white flag, Bauer would likely be the first key piece moved.
So, if you want to know whether the Indians are still planning to contend this year, they'll make their message clear through what they end up doing with Bauer.

NEO Sports Insiders Newsletter
Sign up to receive our NEOSI newsletter, and keep up to date with all the latest Cleveland sports news.