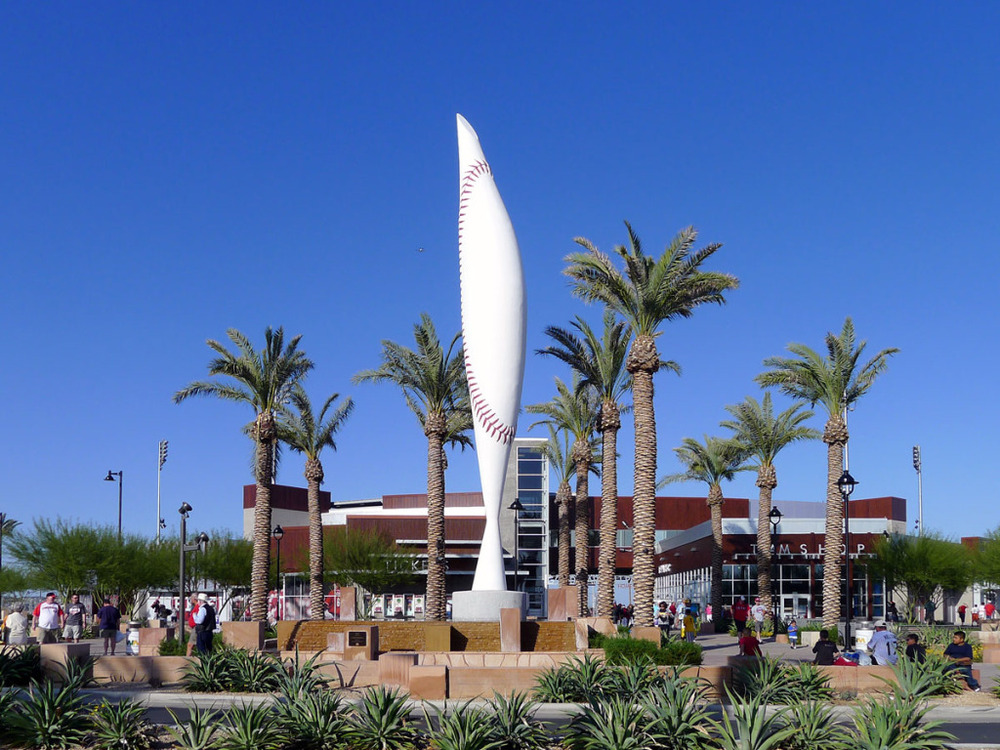 By Nick Broulis
What in the world are the Indians doing?!
It's fair to say that the Indians did a great job of shedding payroll and talent during the off-season and not such a good job of replacing them.
Cleveland lost Cody Allen, Michael Brantley, Yonder Alonso, Yandy Diaz, Melky Cabrera, Lonnie Chisenhall, Rajai Davis, Josh Donaldson, Brandon Guyer, Andrew Miller, Josh Tomlin, Yan Gomes and Edwin Encarnacion this past offseason.
I think I remembered everyone.
If I didn't, I apologize but everyone can agree that there was a lot of movement of players leaving Cleveland.
INDIANS IN THE OUTFIELD – I'm guessing that Tyler Naquin will get the nod to start in right.
Leonys Martin is hopefully ready and will start in center field. As for left field, the departure of Brantley to Houston opens up a spot and as it looks now, Jordan Luplow, who Cleveland traded for, will get a shot in left field.
What I want to know is where will the runs come from? None of those players have proven to hit the cover off the ball. Martin is more known as a defensive player.
Luplow seems to be a guy that Cleveland wants to give a chance to because he is young and they want to see if he has the talent.
Now, the outfield is going to look a little different this year and from everything that has happened, it looks like the Indians are going young and want to let younger guys who have a lower salary, get the job done.
Nobody is expecting Cleveland's outfield to be anything special. With a lack of offense and more questions than answers, the outfield has a lot to prove.
Now, I will say this. I do trust what the Indians front office has done over the years and that's why I'm not burying this team right now.
The middle of the lineup now has a hole with Edwin off to Seattle.
Who do the Indians turn to when it comes to power from the right side of the plate?
I'm very worried in general about who is going to provide offense. With Francisco Lindor down, I'm looking at this roster and I see Jose Ramirez and maybe MAYBE Carlos Santana. Will Jason Kipnis ever get his act together? I don't think he will.
What I'm thankful for is that the fact that Cleveland has kept it's starting pitching together.
I still consider Cleveland to have one of the top starting rotations in baseball. I still think Corey Kluber is a great pitcher, Carlos Carrasco can be lights out and if Trevor Bauer, Mike Clevinger and Shane Bieber are your last three rotation guys, I'll take that.
While I'm not the biggest Bauer fan, he can be a great pitcher when his mind is right.
I know a lot of people aren't thrilled about Cleveland's off-season and I don't blame you, but baseball is a very long season and who knows what can and will happen.
I still think the Indians will win the Central, but it won't be by as many games. And depending on how this team is doing come the middle of July, that will determine if the Indians are sellers or buyers.

NEO Sports Insiders Newsletter
Sign up to receive our NEOSI newsletter, and keep up to date with all the latest Cleveland sports news.