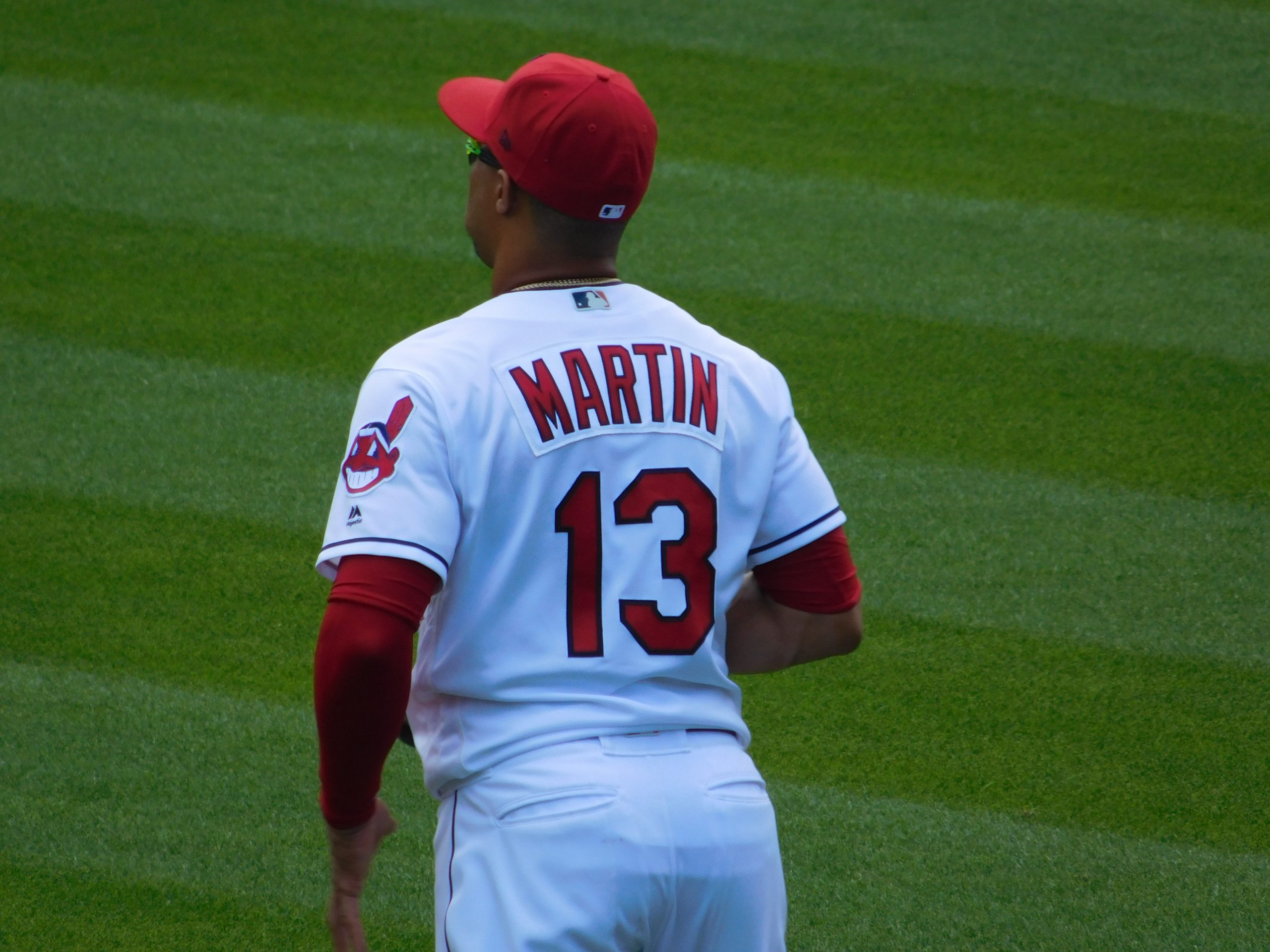 By Mark Warmuth
It is almost universal throughout the baseball community that the Cleveland Indians currently have an outfield substandard for a team which should be a World Series contender.
The loss of Michael Brantley, the best hitter among the players who patrol the grass, makes the weakness even more prominent.
In 2018, the Tribe searched for a centerfielder most of the season. Bradley Zimmer opened the season as the regular, but he was striking out at an alarming rate (44 times in 114 plate appearances), and Rajai Davis and his 559 OPS wasn't the answer either.
The front office thought it fixed the problem by dealing for Leonys Martin at the trading deadline, but he went down with a serious illness, and the problem was there again.
Greg Allen finished the year strong, but he was displaced by Jason Kipnis when Josh Donaldson was acquired.
Melky Cabrera settled down RF after Lonnie Chisenhall was hurt, but he isn't a plus in the field, and Brandon Guyer never regained the production he was achieving when he arrived in 2016.
This brings us to 2019 Spring Training.
We actually like the situation in center, where Martin and Allen figure to platoon. The former had a 799 OPS vs. right handed pitcher a year ago, hitting .279 with a .451 slugging percentage.
Allen hit .297 after August 1st in '18, and although he is also stronger against righties, he's not as bad as Martin vs. southpaws. He might get some time in rightfield against right-handers too, if he can hit like he did at the end of last season.
Tyler Naquin is slotted to garner a good share of playing time, but after a very hot start to his career, he has struggled. Since August 1, 2016, he has batted just .247 with 5 HR and 35 RBI. And he will be 28 years old in April.
He has also had problems staying healthy over the past two years. Defensively, he seems better suited to a corner outfield spot, which is where he figures to play this season.
25 year old Jordan Luplow is an interesting case. He couldn't find playing time in a crowded and talented Pittsburgh outfield, and he's hit just .185 (631 OPS) in 92 big league at bats.
However, in AAA, he's a .300 hitter (857 OPS) with 51 extra base hits in 132 games at that level. To us, he deserves a long look as an everyday player at one of the corner positions.
Recently signed Matt Joyce (34), had solid seasons in 2016 and 2017 with Pittsburgh and Oakland respectively. But last year, he hit just .208 (675 OPS).
He's a platoon piece, with a career OPS of 802 vs. right-handers and a .184 batting mark vs. lefties at the big league level.
At his age, the big question is can he hit like he did in the two seasons prior to 2018.
The unknown player (and often forgotten) is Oscar Mercado, who came over from St. Louis at the trade deadline for Connor Capel in a rare prospect for prospect deal.
A right-handed bat, Mercado spent all of last year in AAA, hitting .278 with 8 HR and 47 RBI between Memphis and Columbus, and also he stole 37 bases.
As a bonus, his strikeouts have dropped and his walks have increased as he has advanced in the minor leagues. He's just 24 years old.
Our guess is the Indians' management would like Mercado to start the year in AAA, but if he has a great spring, who knows…
Based on past production, Terry Francona will earn his money figuring out who are the best three guys to play in the outfield on a game by game basis.
Hopefully, by the end of May, it becomes clearer who can contribute and will the Indians need to add someone by the end of July.

NEO Sports Insiders Newsletter
Sign up to receive our NEOSI newsletter, and keep up to date with all the latest Cleveland sports news.