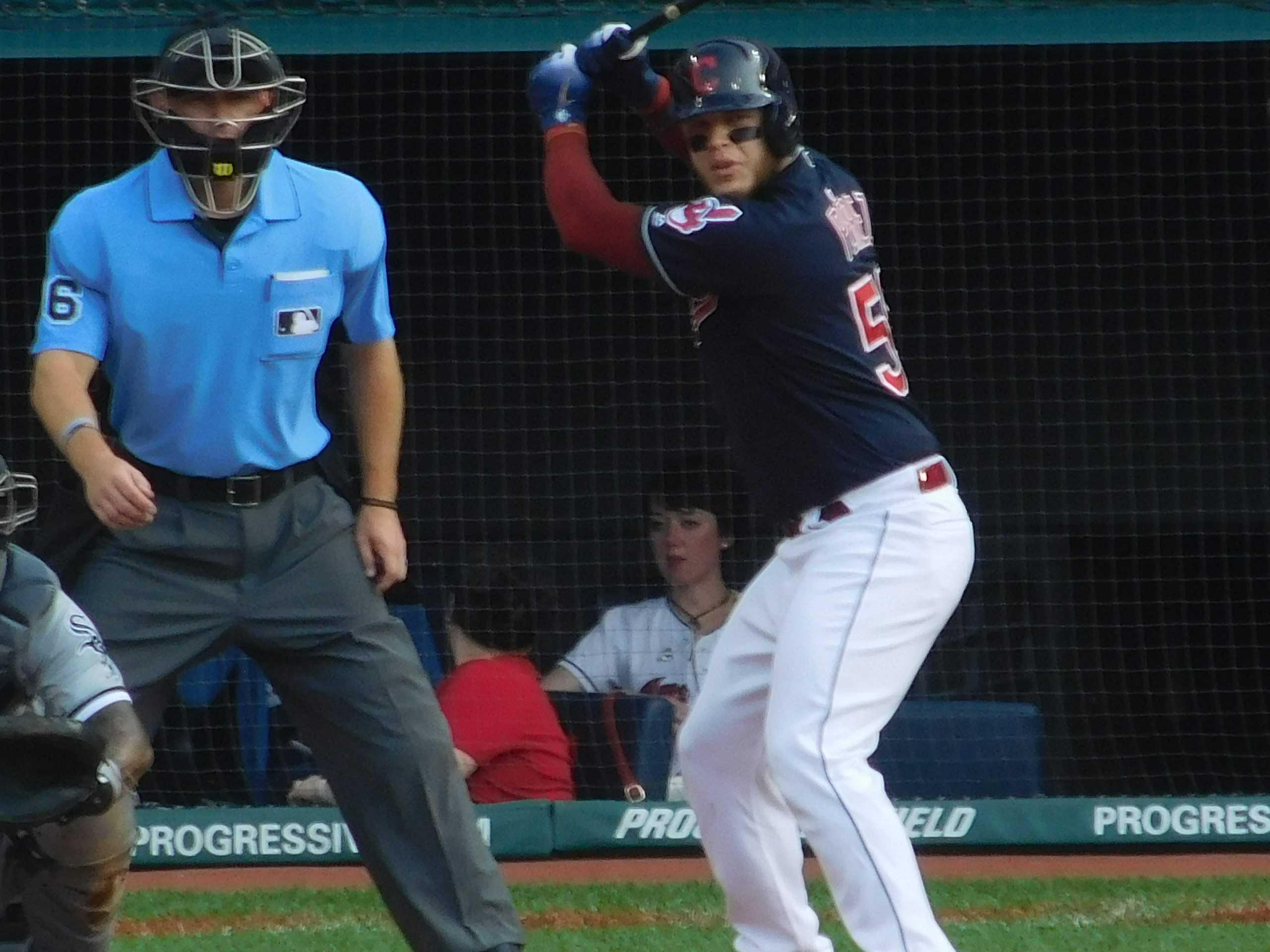 When the Indians traded All-Star catcher Yan Gomes to the Washington Nationals on November 30th, fans were not happy as the team was undergoing a payroll purge that saw the team trade one of their more popular players.
The other big question was how would the team survive at one of, if not the most important positions on the field with the likes of Roberto Perez, Kevin Plawecki and Eric Haase trying to hold down the fort.
Right away Perez, who at 30 years old enters his sixth year with the organization, was deemed as the number one catcher and would likely get a majority of the playing time and at bats.
One problem – Perez has never hit over .271 in a single season, and that was his rookie year when he had just 85 trips to the plate.
The last four seasons Perez has hit just .228, .183, .207 and last season in 179 plate appearances hit rock bottom in terms of average hitting .168.
Despite all the naysayers thinking the catcher spot is going to be an area of struggle this year for the Tribe, manager Terry Francona feels that Perez is going to continue to step up with his defense, and get better on offense.
"The biggest thing is defensively, and running the game by that, putting the right fingers down, preparing, getting your pitchers through, not just the easy parts but the difficult parts, he's extremely prepared for that," Francona said Saturday in Goodeyear at the teams' spring training facility.
So what about hitting the ball? It's hard to think that the Indians are going to be able to hide away a full-time player at the bottom of the order that can't at least hit .200.
Francona (at least right now) doens't seem overly concerned about it, and thinks that with more at-bats, Perez will find his stride and his average will rise in 2019.
"I think with enough at-bats, more regular at bats, he's going to hit better," Francona said.
"If he doesn't hit like (Yan) Gomes, we still believe in how he runs the game, he's kind of a standout in that area, that's first and foremost as a catcher."
Perez this offseason wanted to get plate appearances, which is why he went to the Dominican Republic to play for Licey, looking for a chance to improve his ability to hit the ball.
That's where he was when he heard about the Gomes trade, and right away he was eager to show that he could be the everyday backstop for the Indians.
"I went down there to work on my hitting and my at-bats," Perez said back in January prior to Tribe Fest.
"It's easier when you get the chance to play every day and show what you can do. That's why I went down there. Not only to catch, because I think my defense is there, but to take great at-bats and feel myself."
Perez did hit the ball much better in the Dominican Republic during winter ball, going 23-for-69 (a .333 average) with one homer and 11 RBI, a welcome sight to the Indians.
"He wanted to try to get 100 at-bats, that seems about right, there's always a balance of getting yourself ready for the year physically, especially if you are a catcher, and then maybe gaining some at-bats if needed," Francona said about his new everyday catcher.
"He checked in with us when the season was over and was like 'this is what I want to do, I'll make sure I'm done in time to get ready,' and I think it was good for him," Francona said.
The Indians manager is well aware that fans want to see Perez hit better, it's understandable considering how much he's struggled when he has been able to get plate appearances.
For Francona and the team though, they know that defense at the catcher spot comes first, but his hitting is what will quiet the fans that think the team made a huge mistake in dealing Gomes.
"When I go to a basketball game I'm looking to see how many points somebody scores, that's part of the fun," Francona said.
Perez himself thinks that knowing he will play just about everyday will make him more comfortable at the plate, and he'll be able to finally prove he can be a productive full-time Major League catcher.
"Baseball is hard; the hardest thing is to hit," Perez said.
"When you play every day, you get the opportunity to make adjustments. When you don't play, you try to make your at-bats one swing, especially if you play once or twice a week.
"You try to do too much. You try to make up for games you didn't get a hit, stuff like that."

NEO Sports Insiders Newsletter
Sign up to receive our NEOSI newsletter, and keep up to date with all the latest Cleveland sports news.