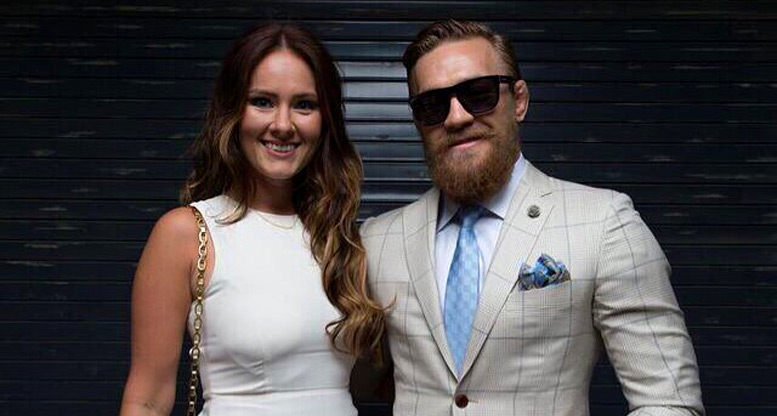 What's up UFC fans? Today, we're going to introduce you to the hottest wives of UFC fighters. But we decided to place them in an arbitrary order because we don't want to place them on the prize-winning places, belittling someone's beauty. All of them deserve the first place in our rating.
Alena Shlemenko, Alexander Shlemenko's wife
The best Russian fighter of MMA won his main prize not in the Bellator cage. Alena is considered one of the most beautiful women from Russia. Alexander's wife follows him everywhere and personally attends all of his fights. Luckily, Alexander is one of the strongest fighters and doesn't get injured as often as his rivals. Maybe this is because his wife believes in him so much?
Lacey Hardy, Dan Hardy's wife
One of the most creative men in the UFC found a soulmate for himself. As you might remember, Hardy used to date Elizabeth Holloway, a beautiful girl who was heavily inked. She perfectly complemented Dan, who himself is a big fan of natural painting. But recently, the British punk hooligan was carried away by oriental philosophical practices and yoga, and that spirituality eventually led him to Lacey – an acrobat and instructor of that very yoga. Dare we say, a match made in heaven?
Destiny Johnson, Demetrious Johnson's wife
Demetrious and his wife have a curious story about the origin of their relationship. They actually met at Red Lobster.. Not as guests, but as a kitchen worker and a waitress. The future great champion was in a depression and had to work as a junior assistant chef at the restaurant. Destiny, a charming, thin blonde, was already working there as a waitress. They say that Demetrious won over Destiny thanks to his good vocals, singing to her the popular hits of those years. Some time later, they started dating. Now the couple has three children. Johnson says that the wife filled a huge empty space in his life. She's his absolute support and motivation.
Sophia Whittaker, Robert Whittaker's wife
The Australian middleweight champion has the perfect woman. Sofia gave Robert three children, posts his pictures on Instagram more often than her own, and doesn't cease to admire her strong husband. The bright smiling brunette, who doesn't ask unnecessary questions – what else does a man with such a hard work need? Now Sophia is a happy housewife who is raising a third child. Robert recently said that his children and his wife became his main motivation in life.
Dee McGregor, Conor McGregor's wife
Conor met his future wife in a nightclub. Dee said that he managed to make her laugh on the first date, something that was important to her. The future champion wasn't popular at that time. Conor didn't want to look for usual work but dreamed of becoming a pro in the MMA for what he spent every free minute. McGregor himself remembered that his wife was the only person who believed in him at that time. Now, as you know, this couple is very happy together.
Seager Condit, Carlos Condit's wife
Seager likes to recall how Carlos picked-up her in the gym 13 years ago. "I was in a hall where a lot of guys trained, including Carlos. He went to this damned gym every day, like me. We just said a couple of words to each other. Then we began to communicate more. And I just can't get rid of him until now!" Seager and Carlos have a child. They are more than 10 years together. The couple lives in Albuquerque. It's amazing but Carlos doesn't post pictures of his beautiful wife on his Instagram. Even the pictures of burgers can be found much more often than the pictures of his soulmate. However, of course, it is unlikely that Condit is embarrassed or doesn't like Seager. He just rather understands that it's better not to show happiness to everyone.

NEO Sports Insiders Newsletter
Sign up to receive our NEOSI newsletter, and keep up to date with all the latest Cleveland sports news.