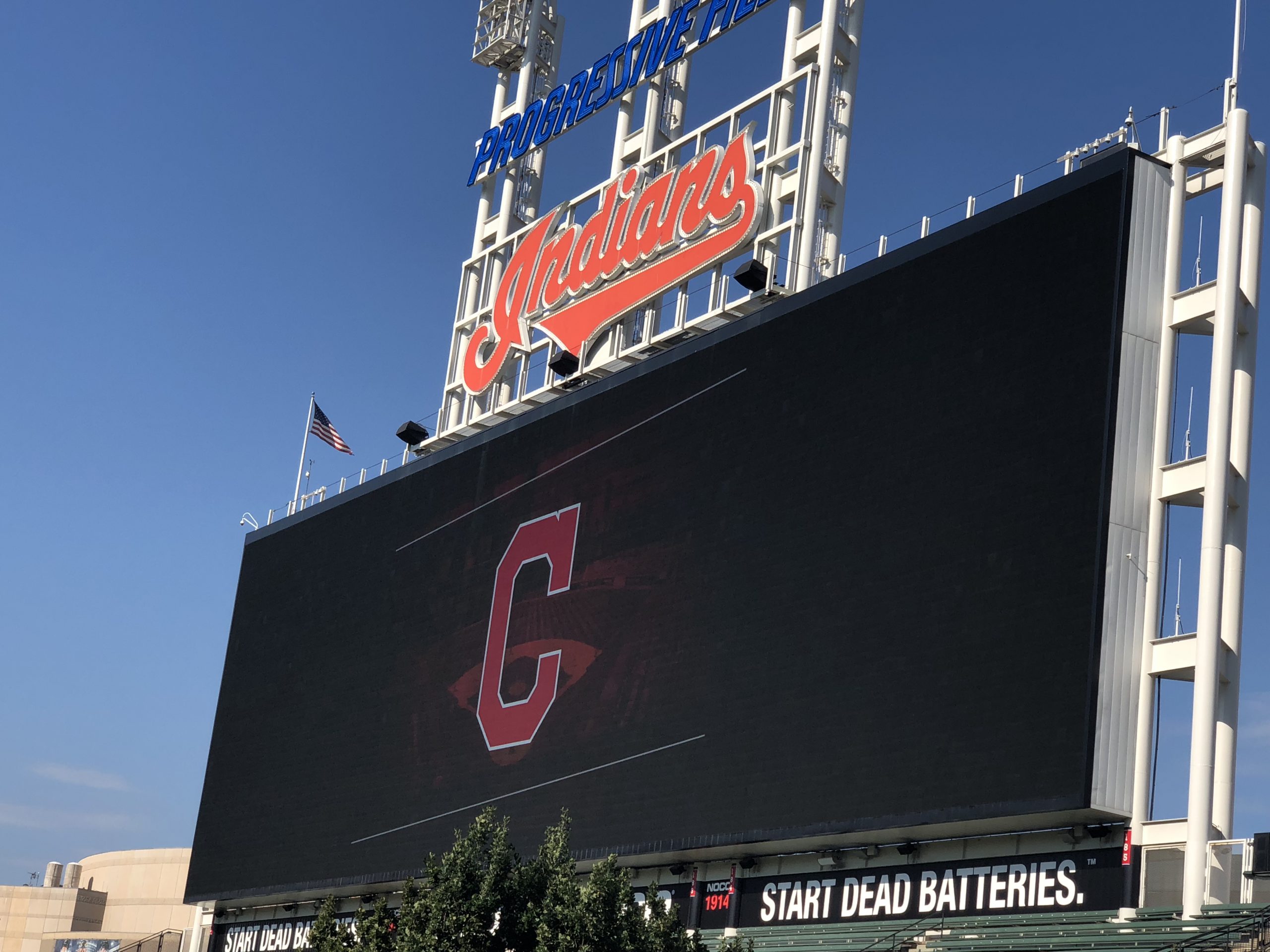 By Mike Holzheimer
There's a familiar saying that "kids say the darndest things." I think that can also apply to those making certain comments by way of social media.
Rarely do I engage in a back-n-forth repartee with someone on Facebook but I found myself unable to resist when I read one of the more ridiculous posts to come across my cell phone screen.
It would appear that selected Cleveland Indian fans, and I use the term fan loosely, are of the opinion that the Tribe, unquestionably competing in and winning a very weak American League Central Division in 2018 were somehow handed a gift similar to what proud parents would give to their child Christmas morning.
The Indians were "gifted" a spot in this year's playoffs, one person wrote. Are you kidding me? First of all, the last time I checked, if a team wins its division, no matter how poor the other teams performed in that division, they earn a spot in a league division series.
Whether or not they advance past that point to the league championship round and the World Series is NOT the point. The Indians won the AL Central and earned the right to play the Houston Astros in the first round of postseason play.
But this particular individual didn't stop there as the more I read, the more perplexed I became. An additional notion was brought up that the Indians being in this year's playoffs was a gift because "when the other teams aren't competing against you, that's a gift." What?
The belief, I assume, was that the remaining teams in the Tribe's division in the persons of Minnesota, Kansas City, Detroit and Chicago were simply developing young players, and really weren't giving their best. Those teams, according to this particular person, were not trying to win those division games; so, there's your gift.
I can tell you that if I was in the Indians' press room and posed a question to Tribe skipper Terry Francona to the tune of "how do you feel about your team not really earning anything by way of a division title because the other teams in the division were basically giving up," he would have either verbally taken me to task, or stared at me with a puzzled look on his face uttering the words "next question." And I would have deserved either of those two reactions because such a proposal is beyond reason.
I suggested to this person on Facebook how is it possible that Kansas City, Chicago and Detroit were "giving up" against the Indians? I seem to recall a few walk-off wins by those squads against Francona's team during the month of September. If they were not "interested in winning," how were they able to win those games? Of course, I didn't get a response.
And then there was the ranting and raving of hypotheticals. "If Tampa Bay and Seattle were in the AL Central, the Indians would be home golfing." That might, and I emphasized "might" have happened if those two teams were in the Indians division, but if we can stay in the real world for a moment those teams are NOT in the AL Central. I further asked what should the Cleveland management have done.
I suppose they should have contacted MLB Commissioner Rob Manfred to tell him "look, we feel so bad about being in a less than stellar division this year and really don't believe we truly earned the AL Central title (even though we won more games than anyone else in our division), I think we'll just take a pass on playing in the postseason this year. Call up the Twins and extend the invitation to them." UNBELIEVABLE!
I couldn't help think that in many a past NFL season one hardly thought the AFC East was a juggernaut of talent beyond the New England Patriots. I mean, Miami, the New York Jets and the Buffalo Bills, seriously?
Yet, I don't recall anyone saying the Patriots got a "gift" to the playoffs and really shouldn't have been competing for a Super Bowl title. Again, let's get back to reality and both understand and accept what IS, as opposed to what one thinks SHOULD be.
It's almost as if the Indians should be apologizing to these naysayers for winning their division this year. They had no control over who the manager of those other teams put on the field. They played the games as how they appeared on the schedule and did what every other first place team in all of baseball did-they won their division and earned the right to appear in the playoffs.
Nobody is saying that Cleveland is better than Houston, New York or Boston, but don't embarrass yourself by claiming they don't deserve to be in the playoffs because of who they beat within their division. That is simply demonstrating ignorance and the inability to comprehend professional sports.
The Cleveland Indians may not get to wear championship rings in 2018 but they did what they needed to do to at least try to obtain such jewelry. They don't need to be sorry for anything. I, though, am sorry I ever read such a Facebook post. I more than respect everyone's opinion but at some point, one has to at least bring an open mind and some common sense to the conversation table.
Unfortunately, in the world of social media, none of those characteristics seem to be a prerequisite for posting. And for that, we should all be sorry.

NEO Sports Insiders Newsletter
Sign up to receive our NEOSI newsletter, and keep up to date with all the latest Cleveland sports news.