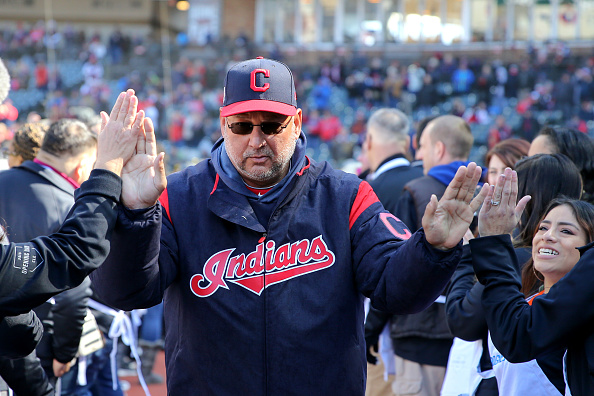 Earlier today, the Cleveland Indians confirmed that – despite popular belief – they do understand the concept of contract extensions. The team locked up manager Terry Francona for a few more years, ensuring he'll be running the show through at least the 2022 season.
To many, the move is a no-brainer. Francona generated success with the Indians as soon as he arrived, as the team followed up a horrifically terrible 2012 campaign with a wild card berth in his first season. Overall, he's led Cleveland to a playoff appearance in all but two of his six years in town.
Despite that, despite his extension making a ton of sense, I still think Francona has a lot to prove. The past few seasons have ended in let-down fashion, and it's not wrong to expect better from the team's manager.
Yes, Francona is a significant improvement from the days of Eric Wedge and Manny Acta. Yes, he has two championships on his resume, albeit from his days in Boston. His resume and the success he's brought to Cleveland need no further explanation.
With that said, it's fair to critique the results we've seen since the Indians' 2016 World Series run, as well as how said season concluded.
After grabbing a 3-1 lead against the Chicago Cubs, the Indians fumbled the next three games and handed away a championship. An arguably better Cleveland team surged into the following postseason, only to flop in the ALDS. This was followed in 2018 by one of the most uninspiring campaigns a contending team could've produced.
So, yes, at surface level, Francona has successfully led the Indians to three straight AL Central division titles, a rate of success the franchise hasn't seen since the mid-90's.
Of these three playoff appearances, two ended with blown two-game leads, while the other featured a team which barely even bothered to show up.
Knowing this, how can you not demand more from Francona? It's not asking too much to say he needs to drive more success than just extending his team's season by three or five games.
You might contest this argument by pointing at the lineup Cleveland is working with this season, saying it's near-impossible to do more than clinch a division title when ownership refuses to spend on better players.
To that, I'd ask you to take another look at the lineup Francona managed on his way to the 2016 World Series.
Somehow, the Indians made it to the final game of the year despite working with a rotation of Corey Kluber, Josh Tomlin and Trevor Bauer's mangled right hand. He did so despite relying on past-their-prime players like Rajai Davis and Coco Crisp for key at-bats. He did so with Mike Napoli representing his lineup's primary power bat.
As mentioned, he brought with him a significantly better lineup than this in each of the following two seasons, and never made it out of the first round.
This may sound harsh when considering how much Francona has done for a franchise which appeared lost in the woods before he arrived. However, no team should define success as "make it to the World Series once every decade or so." Division crowns become nothing to brag about if all they're followed by are hasty postseason exits.
Francona has been able to squeeze success out of questionable rosters. On the flip-side, he's been unable to cash in with some of the deepest lineups we've seen in Cleveland. How you choose to look at his time in town is up to you.
Eventually, though, he needs to do more than just clinching playoff berths in an underwhelming division while hanging his hat on appearing in the World Series three years ago.
This isn't meant to undercut everything Francona has done since taking over the Indians. Instead, I'm just pointing out why it's fair to ask more of him.
You can see him as one of the best managers the Indians have ever had, but also as someone who's struggled to get the best out of his team when it counts. Cleveland extended his contract because the front office believes he can finally get the team over the hump.
As a result, it's fair to expect as much from him, while also seeing anything less as a let-down.

NEO Sports Insiders Newsletter
Sign up to receive our NEOSI newsletter, and keep up to date with all the latest Cleveland sports news.