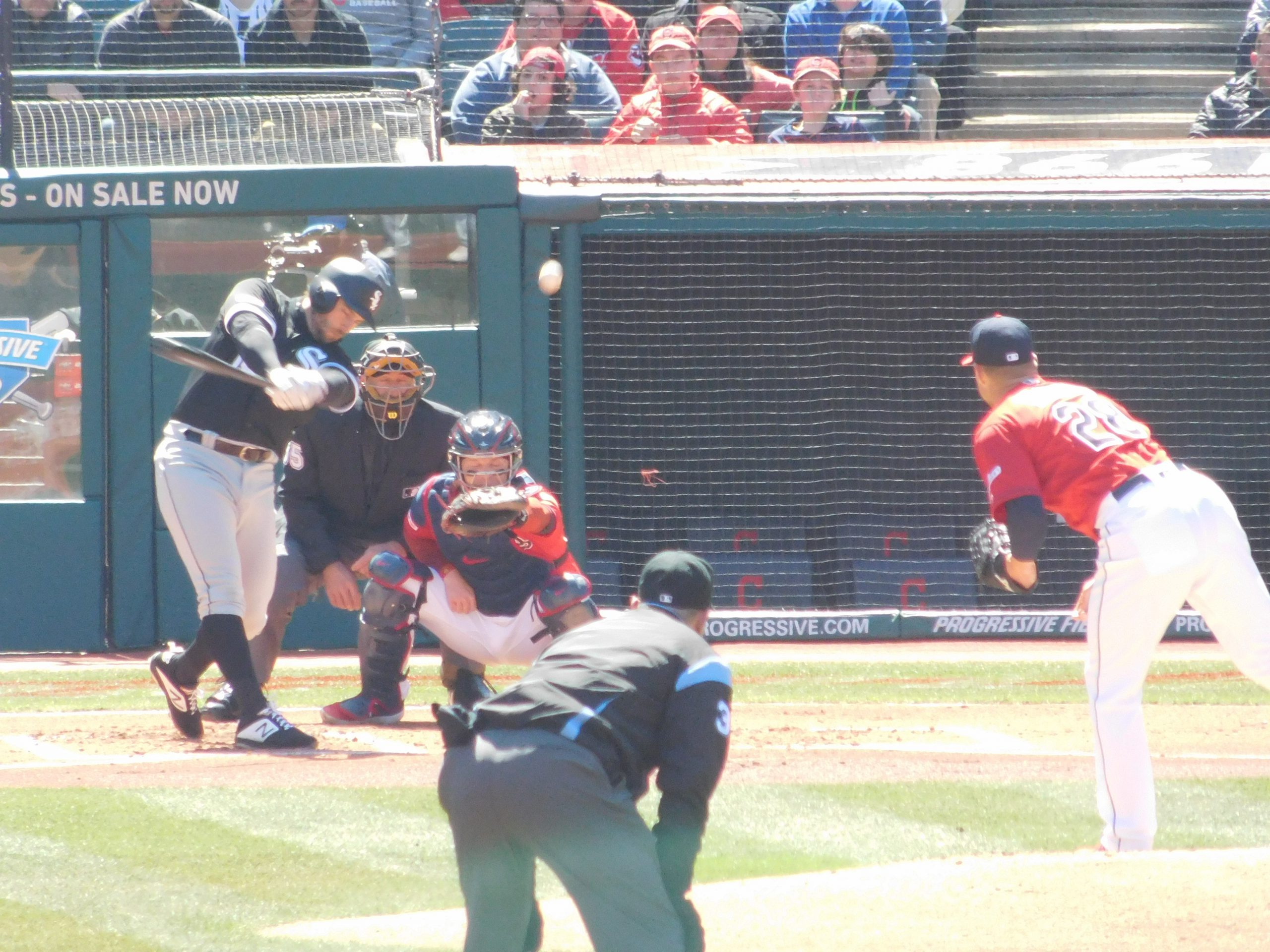 CLEVELAND – The Indians offense again did little to give the sparse crowd at Progressive Field much tocheer about on Wednesday, but it was the outing of their ace, Corey Kluber, that really did them in as they fell to 2-3 with an 8-3 loss to Chicago.
The Sox slammed Kluber for six runs, four earned, on eight hits with three walks and four K's in just 3.1 innings.
The bullpen did its job, allowing two runs in 5.2 innings, with those two runs coming off a blast from Yoan Moncada in the eighth to make it an 8-1 game at the time.
Again though the offense was awful, as the team had just two hits going into the ninth, when Hanley Ramirez hit a two-run homer to make the final look a little more respectable.
Here's a few takeaways from the latest Tribe loss as they get set for the Blue Jays on Thursday with a 6:10pm first pitch.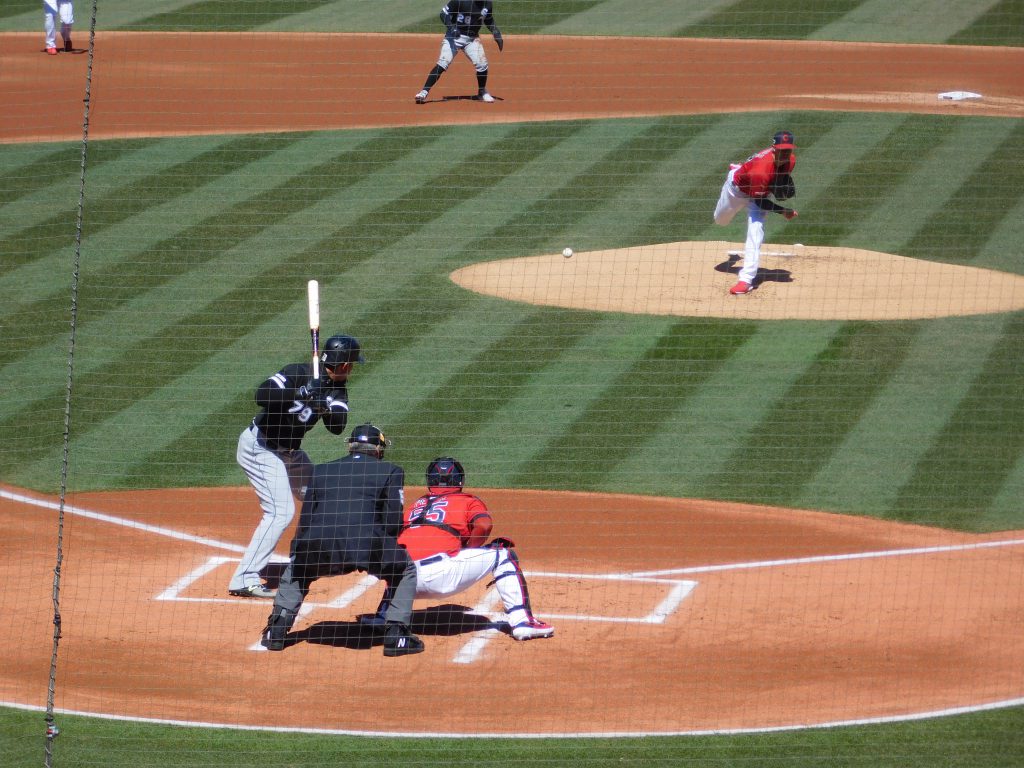 1. Just a Bad Day at the Office
It wasn't tough to see early on that Corey Kluber just didn't have 'it' on the mound, unlike what fans saw out of him against the Twins.
Terry Francona tried and did give him time to get in a groove, but in the end he was not sharp at all as the Sox just beat him up for six earned runs, eight overall, in 3.1 innings.
"I don't think it was really much out of the usual way teams attack me," Kluber said after the loss. "I just didn't do a good job making good pitches, and I left too many balls over the plate."
Maybe the biggest takeaway from his outing is that whatever was going on was not the result of an injury, and that he said it was just a day where he didn't feel comfortable on the mound.
Kluber now at 0-2 will get a chance to get back on the winning side Tuesday in Detroit.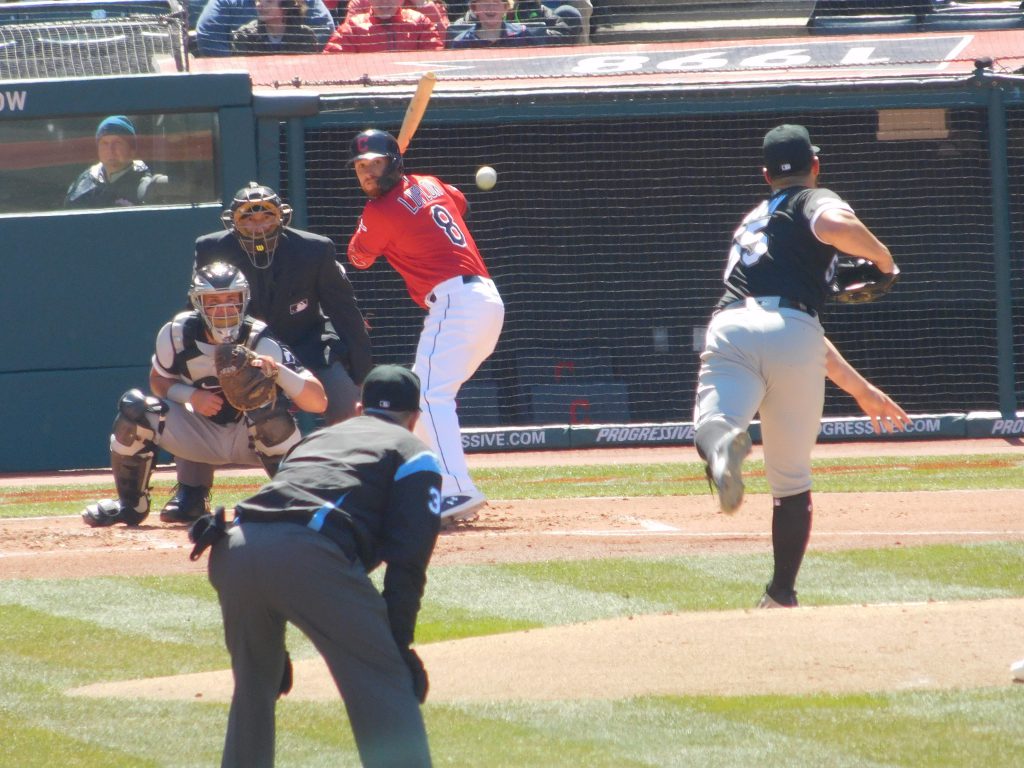 2. An Early Chance Wasted
The Indians had Sox pitcher Carlos Rondon going early, as they had runners on in the first inning down 3-0, and they got it to 3-1 with runners on first and second.
Hanley Ramirez struck out, and after a wild pitch the Tribe had runners on second and third with two outs, but Greg Allen was crossed up with a slider that he chased, thus ending by far the best chance the Indians had to do damage against Rondon.
He settled in, and would from there not allow another hit, he struck out nine on the day, and walked one over six innings of work.
Other than the eighth inning on Monday, the Indians offense has just not put a good inning with a couple hits, walks or even reaching on an error together.
They had that chance in the first on Wednesday, but again the strikeouts did them in.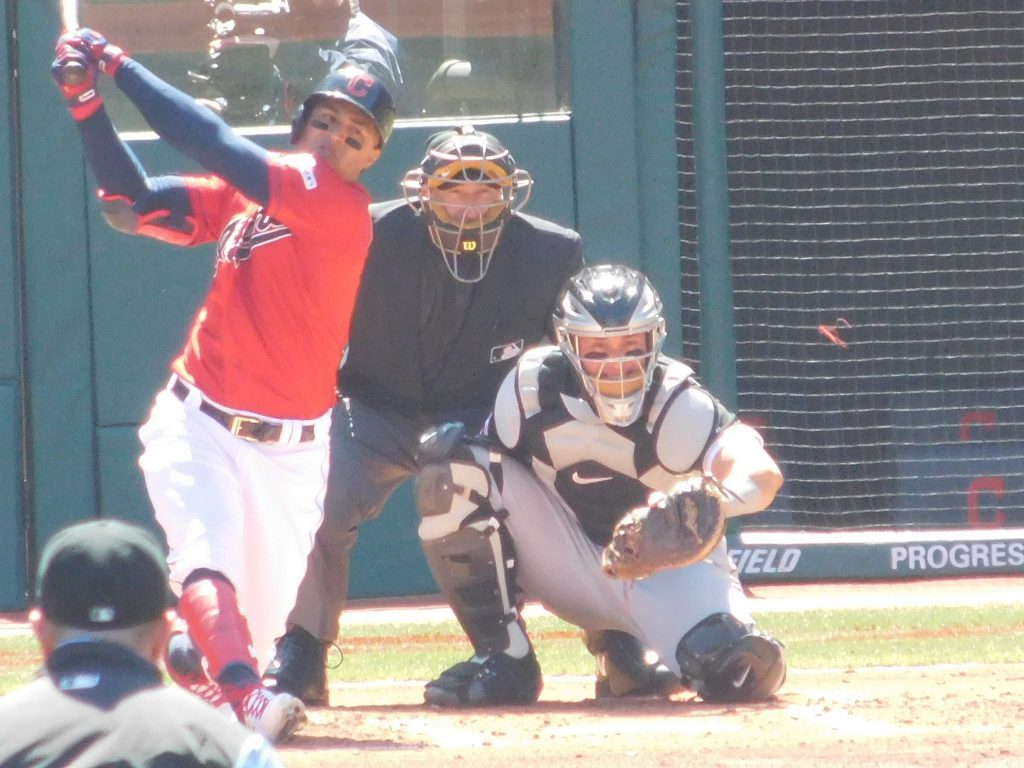 3. Some Ugly Numbers
Consider that now the team sits at 2-3, which isn't a big deal five games in, but the alarming number is the fact this club is hitting (gulp) .171 (25-146) on the season.
That's not going to win in any league, and no matter who you have on the mound you have to find a way to hit the ball better than that.
The club has struck out 13 times in four of the five games (six the other game for a total of 58 times), and their inability to put the ball in play is killing innings.
After Wednesday's loss the team still has a number of players that are hitting .000 – Roberto Perez, Greg Allen, Eric Stamets.
Other than Carlos Santana and the two homers by Hanley Ramirez, there's been nothing positive from this offense.

NEO Sports Insiders Newsletter
Sign up to receive our NEOSI newsletter, and keep up to date with all the latest Cleveland sports news.