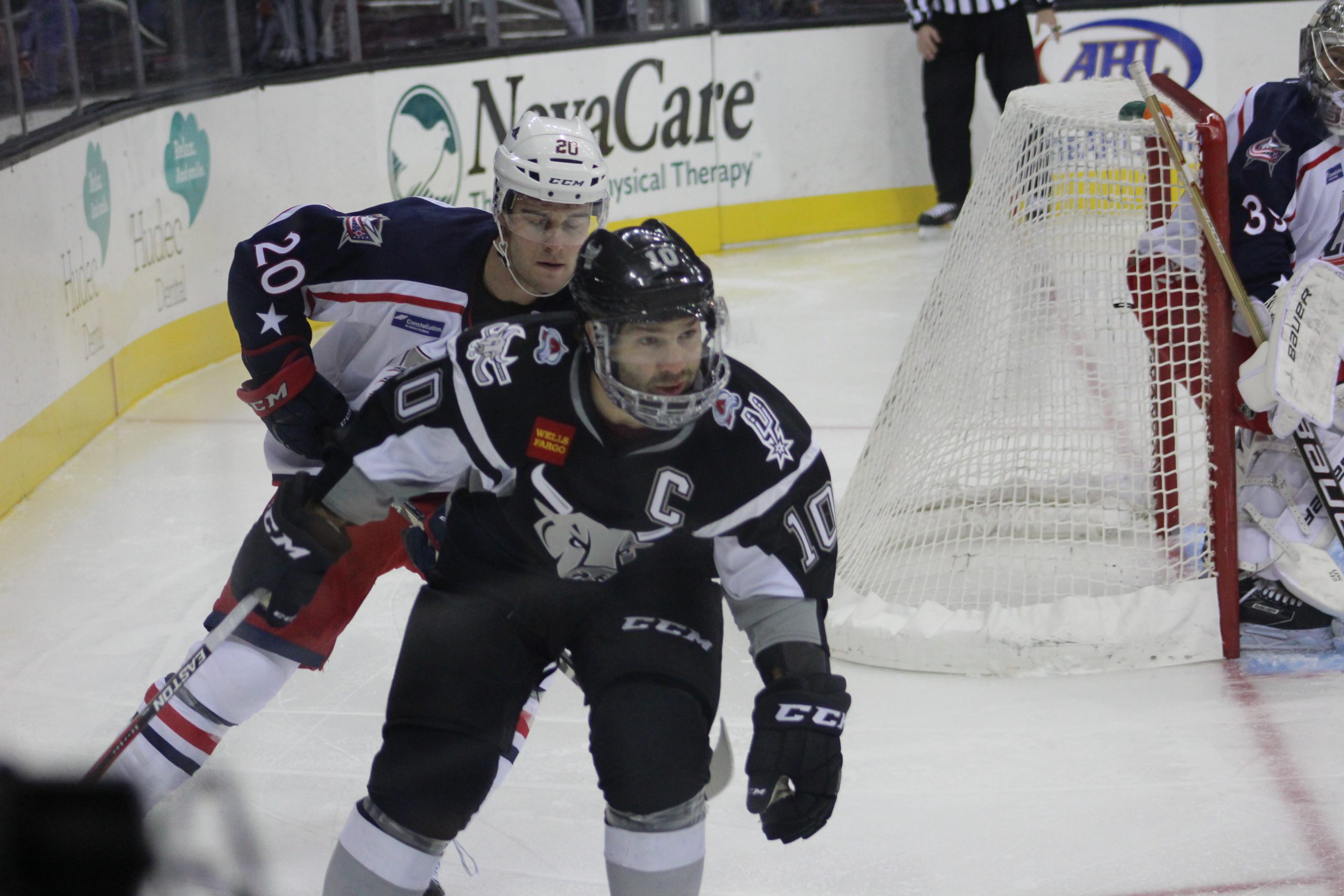 CLEVELAND, Ohio- The Cleveland Monsters looked to rebound in game two of the two-game set against the San Antonio Rampage. The Monsters had to start using the power play effectively. Going into tonight, the team had only capitalized on two of their twenty power plays.
The first period was very physical, as the Monsters started to execute the gameplan that Head Coach John Madden had implemented. Goaltending duties were on Brad Thiessen, who only had one game under his belt prior to tonight. Thiessen was very efficient throughout the period. What wasn't efficient was the amount of time spent in the penalty box. Cleveland had four penalties in the first period alone. Compare that to San Antonio's one penalty and that wasn't a winning formula. Zaar, Sifers, and Goloubef all served penalty time. At one point, both Goloubef and Sifers were in the penalty box. Luckily, the Monsters survived the 5-on-3 and escaped the period unscathed.
The second period was much of the same, except this time the Monsters' sloppy play caught up with them. J.T. Compher had a beautiful pass set up from A.J. Greer right into the slot. Compher fired the puck off his stick and scored the first goal at the 17:56 mark of the period. The Monsters found themselves in a familiar position this season, as they would have to embark on the comeback trail.
In the third period, the Monsters would finally be able to catch the comeback fire and tie the game up at one. Justin Scott was able to score his first professional goal. That was off of a pass from Alex Broadhurst, as the game was even at the 4:35 mark of the third period. After that, it was all Rampage.
The Rampage scored at the 14:49 mark to take the lead. Then, in what seemed like deja vu, the Monsters pulled Brad Thiessen for an extra attacker. The Rampage picked the pass off and scored an empty-net goal. They followed up with another empty-netter and that was all she wrote.
After tonight's 4-1 loss, the Monsters fall to 3-4. They have dropped four of their last five games. They look to regain momentum on the road, as they play Chicago on Sunday.
Make sure to stay in touch with NEOSI. For everything hockey-related, follow @NEOSI_Sprouse and @Eli_Mooneyham.

NEO Sports Insiders Newsletter
Sign up to receive our NEOSI newsletter, and keep up to date with all the latest Cleveland sports news.