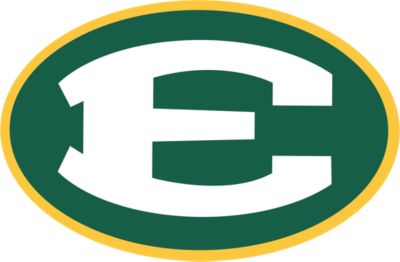 This game recap is brought to you by our fine sponsor Nurenberg & Paris.  You can visit them here.
St. Ed's has had a tough schedule thus far. Not only have Coach Flannery's kids responded well, they have also grown as a team. Playing in these different showcase tournaments have helped his team come together and grow as they try to make a late playoff push this season.
"I think anytime you can put your guys in an uncomfortable situation or a different situation it can only make your team stronger and I think that's what an environment at (John Carroll) does." Eric Flannery said.
St. Eds struggled early on to stop the Cleveland Heights offense, but a strong second and third quarter paved the way to an Eagle's victory. St. Eds went on to defeat Cleveland Heights by a score of 81-52.
St. Eds got down 24-14 after the first quarter. A second quarter in which his team outscored Cleveland Heights by 14, was the momentum St. Eds needed going into halftime.
Sophomores Grant Huffman, Montorie Foster and Devontae Blanton were the three players that really took control of the game in critical times.
"We have depth and we have players," Coach Flannery said about his second-quarter comeback. "The three sophomores tonight really took control."
Grant Huffman was named the game MVP and he led all scorers Sunday evening as he had a game-high 24 points. Deontae Blanton had himself a big day by scoring 14 points, followed with Montorie Foster's 10 points.
Coming out of the half, St. Eds kept their momentum going by forcing Heights to shoot contested shots followed up with their pressure defense. The Eagles would take advantage of the third quarter by outscoring them 24-9. The lead was bumped up to 19 points entering the final quarter.
"We knew Heights was going to come out with a lot of energy," Flannery said. "We knew we were going to have to take a little bit of a run from them. They did exactly that and I thought our guys responded really well by just staying calm and just staying the course."
Steady play by both teams finished off the fourth quarter and St. Eds would come out with a 29-point victory over Cleveland Heights.
For Cleveland Heights, Yahel Hill paved the way as he had a team-high 16 points. Tyreke Smith and Andre Cash Jr. rounded out the scoring as they poured in 14 and 11 points respectively.

NEO Sports Insiders Newsletter
Sign up to receive our NEOSI newsletter, and keep up to date with all the latest Cleveland sports news.