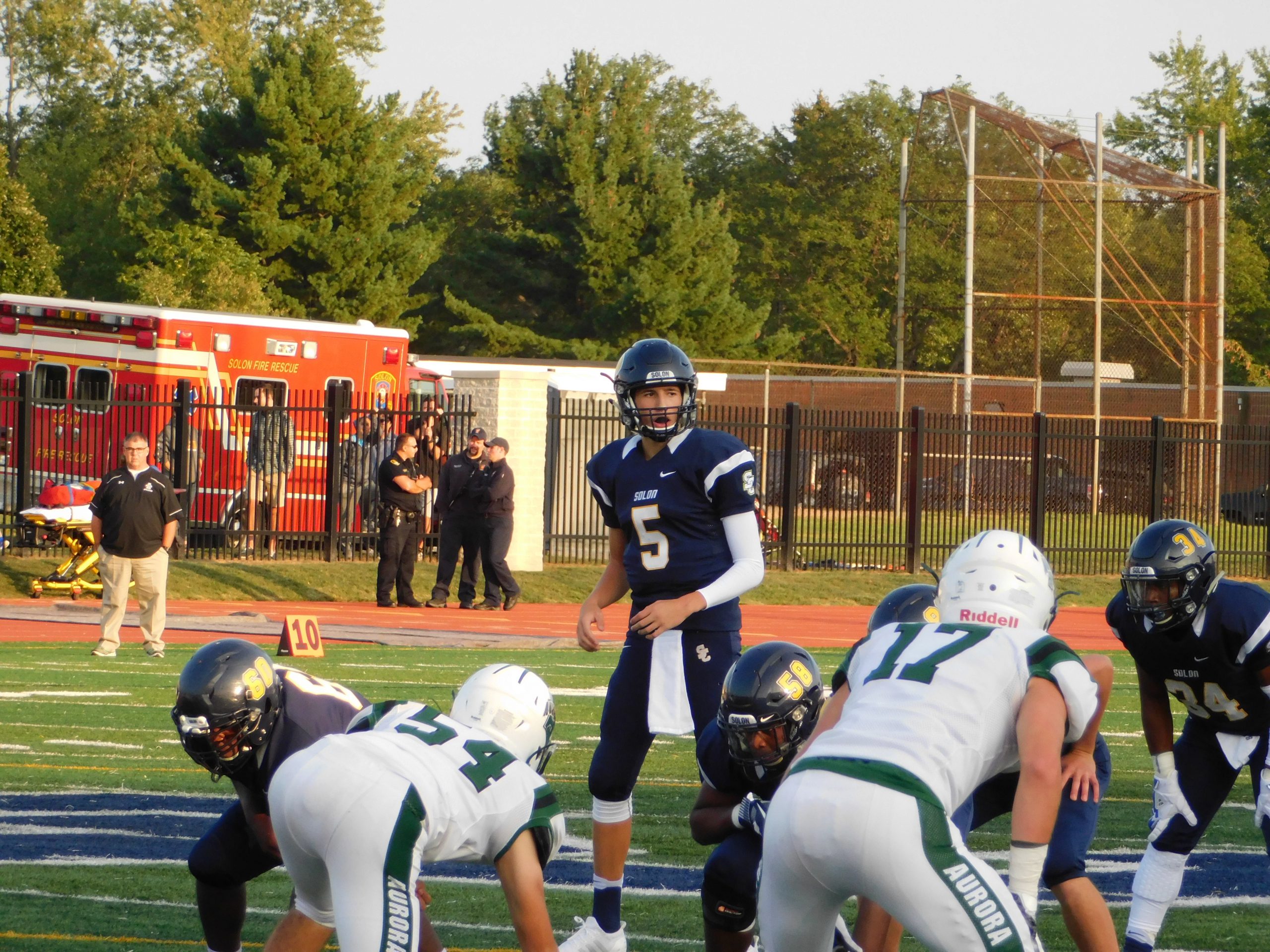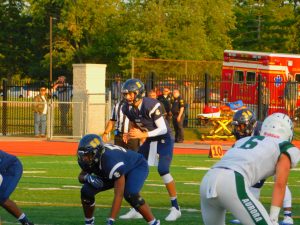 SOLON, Ohio- In this Week 1 matchup both teams were fired up on defense making turnovers and tackles for losses, making it a battle for both offenses all night. I guess those Friday Night Lights were missed.
Solon started the game receiving the ball. The Comets offense was led by Senior Quarterback Joe Cartellone and Running back Thomas Wilks in which their first drive led to a punt.
But that did not stop the Comets defense from stepping up to the plate because they forced a turnover on downs on the Aurora Greenmen.
The second drive for Solon was driven off a few big runs by Thomas Wilks in which got the Comets into scoring position.  Senior Cartellone found Wilks out the backfield for a 15 yard passing touchdown shortly after, but 2-point conversion was a missed attempt.
But that did not discourage the Aurora Greenmen one bit because Senior wide receiver took that very next kickoff to the house(end zone) for an 85 yard return and they converted their extra point conversion to take the lead,7-6.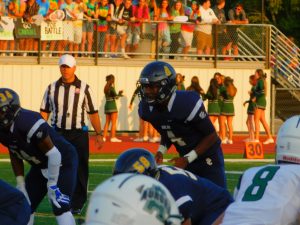 The next series on offense for the Comets they switched quarterbacks and put in Sophomore JT Caver. Caver had a solid series but it did not put up any points on the score board. Caver did have a nice completion to Junior Wide Receiver Sam Bubonics for 30 yards before his time at quarterback for the night ended, because second quarter Cartellone did return and he stayed in at quarterback for the rest of the evening.
Luckily for both teams they were able to get to the second half with score still 7-6 with Aurora being on top despite Solon's Cartellone and Aurora's senior quarterback Evan Fromwiller both throwing interceptions to end the first half.
The second half started off well into Aurora's favor until Fromwiller threw another interception and this was caught by Solon's Senior Andrew Mason and returned it for a 35 yard touchdown but it was called back due to an illegal block and unsportsmanlike conduct penalty, but Solon still obtained the ball.
Solon did not score on the next drive which resulted in a punt, but were able to get the ball back due to a fumble of the snap by Fromwiller in Shotgun on their own 13 yard line. This fumble set Solon's running back Thomas Wilks to score off a 13 yard run but again the 2- point conversion was no good, taking the lead now 12-7 with 7:53 left in the 3rd quarter.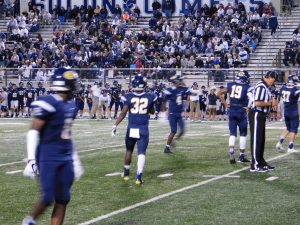 Aurora was not going to let this score go unanswered with a series of great runs by Senior Jimmy Kish, longest of the drive was 19 yards. But later on the series Quarterback Fromwiller had to exit the game after dashing for a first due to cramps, he later returned on a 4th and 5 in which he found Senior Brent Henderson on a screen for a 39 yard touchdown, snatching the lead 14-12.
Solon did not move the ball very much on the next drive heading into the 4th quarter, which resulted in Aurora getting the ball back. But for Aurora's Fromwiller he seemed to find the wrong direction to throw the ball because he managed to find Solon's Andrew Mason for the second time only this time they were able to get a hold on this young man were he couldn't return it for a big gain.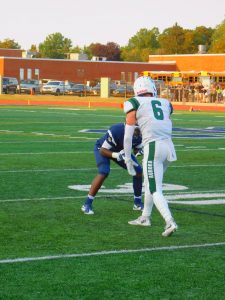 This turnover produced a few good plays to Solon's offense, a 20 yard pass from Cartellone to Sam Bubonics and a 19 yard gain from Thomas Wilks. These big plays led to a field goal by Senior kicker Michael Rutsky to take the lead 15-14, and enough points to finish with the win for the night.
As for Solon they finished week 1 with a 1-0 but will be traveling to Twinsburg next to play in a rivalry game, and Aurora will host Euclid next week for their first home game of the season.

NEO Sports Insiders Newsletter
Sign up to receive our NEOSI newsletter, and keep up to date with all the latest Cleveland sports news.