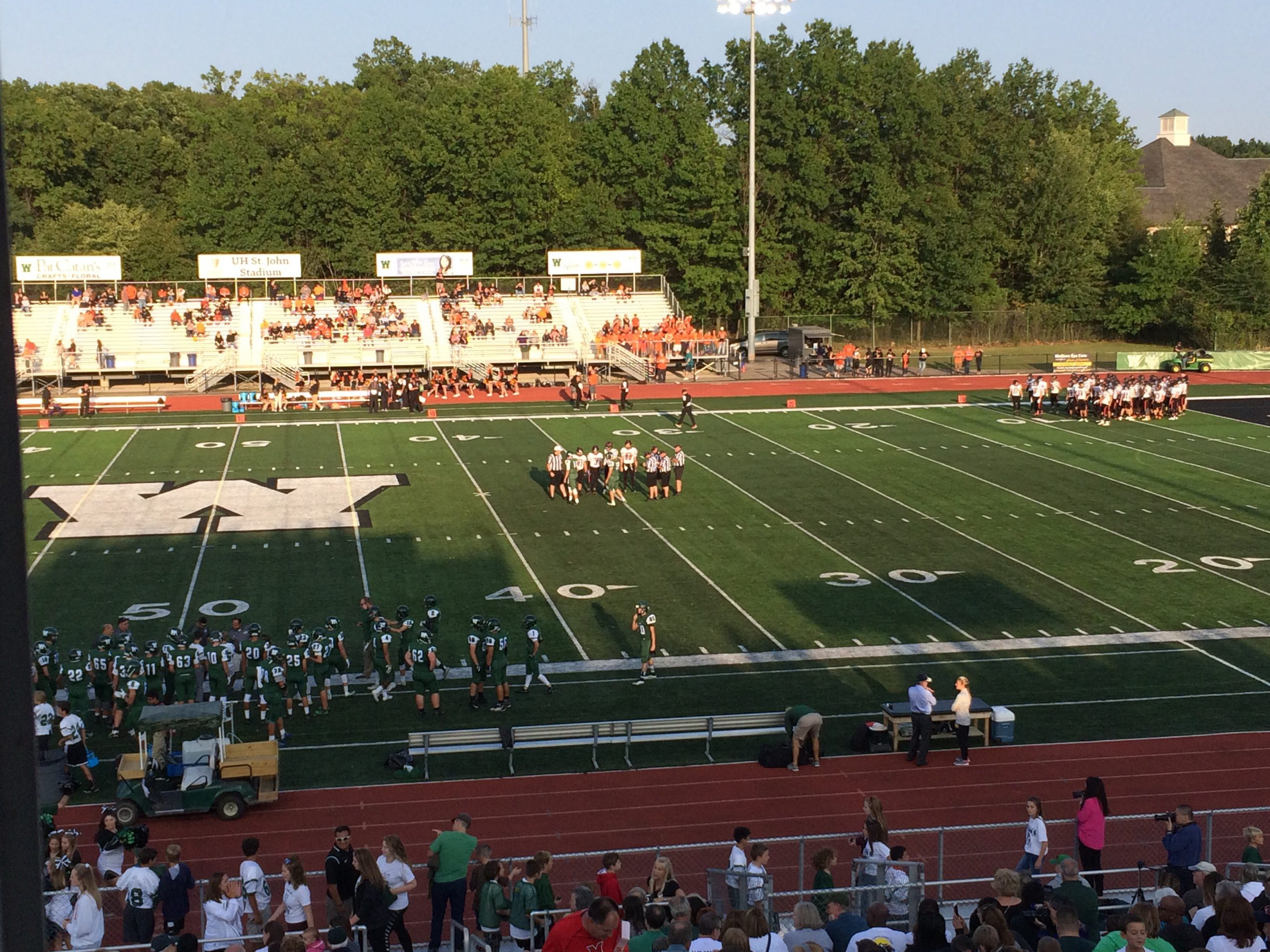 WESTLAKE, OHIO – The Eastlake North Rangers started their 2017 campaign with a solid start on Friday night in Westlake, topping the Demons in Non-Conference play 47-16.
The scoring started very quickly, on the second play of the day William Blood picked off North quarterback Jake Tanski on a screen pass and took it back 15 yards for the score.
The extra point was missed making it 6-0 Westlake
Early on, it looked like it was going to be all Westlake as they recovered a fumble from Eastlake with eight minutes left in the first half.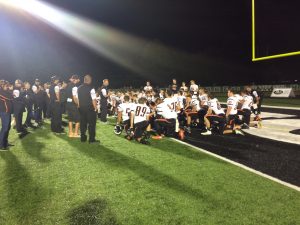 Westlake could not capitalize on this chance as they had to punt it right back to the Rangers.
Later on in the first quarter, Tanski unleashed for a 80 yard pass down to the 5-yard line.
Two plays later Tanski ran it in himself to tie up the score at six after the extra point was missed.
Eastlake took a 13-6 lead courtesy of a Brett Payne 5-yard touchdown run early in the second quarter only for Westlake to tie the game on a Blood 85-yard touchdown pass.
It was a back and forth first half ending with a 27 yard field goal for Westlake to end the half.
Eastlake North carried a 20-16 lead into halftime.
The Rangers came out of the locker room dominant.
The Rangers sacked Blood and caused the Demons to lose 10 yards before punting the ball away.
Eastlake found themselves in a tough situation, they had the ball at the Demon 17-yard line on fourth and goal.
Instead of kicking, they went for it trying a quarterback delay and Tanski ran through everyone for the touchdown to take a 27-16 advantage.
Westlake was still in it at this point late in the third quarter when Blood threw deep and his intended receiver was taken down by a Ranger.
That ball ended up being picked off.
Chase Valletto capped off the drive with a four yard touchdown run with 23 seconds left in the third quarter.
If the game wasn't out of reach already, then Brett Payne delivered the final blow on 4th and 3 running it in 10 yards for the touchdown.
Eastlake went on to win the game 47-16.
The Rangers outscored their opponent 27-0 in the second half.
"We said [in the locker room] we just have to take care of the things we do and not let 'em off the hook," said Eastlake North head coach Shawn Dodd.
"The coaches did a tremendous job, we just didn't want to give them hope because if a team has hope then they're going to be pretty dangerous.
The Ranger backfield duo of Brett Payne and Valletto had a monster night.
Payne rushed for 142 yards on 18 carries while Valletto ran for 110 yards on 18 carries.
"Those two guys are work horses, they put in a lot of work in the offseason," Dodd said.
"It all starts up front, our offensive line did a great job, but those guys up front really put the game on their back and those two backs really took it over."
Westlake heads into the brutal SWC next week and will play Berea-Midpark.
Eastlake North will travel to Revere next week with a 1-0 record.

NEO Sports Insiders Newsletter
Sign up to receive our NEOSI newsletter, and keep up to date with all the latest Cleveland sports news.