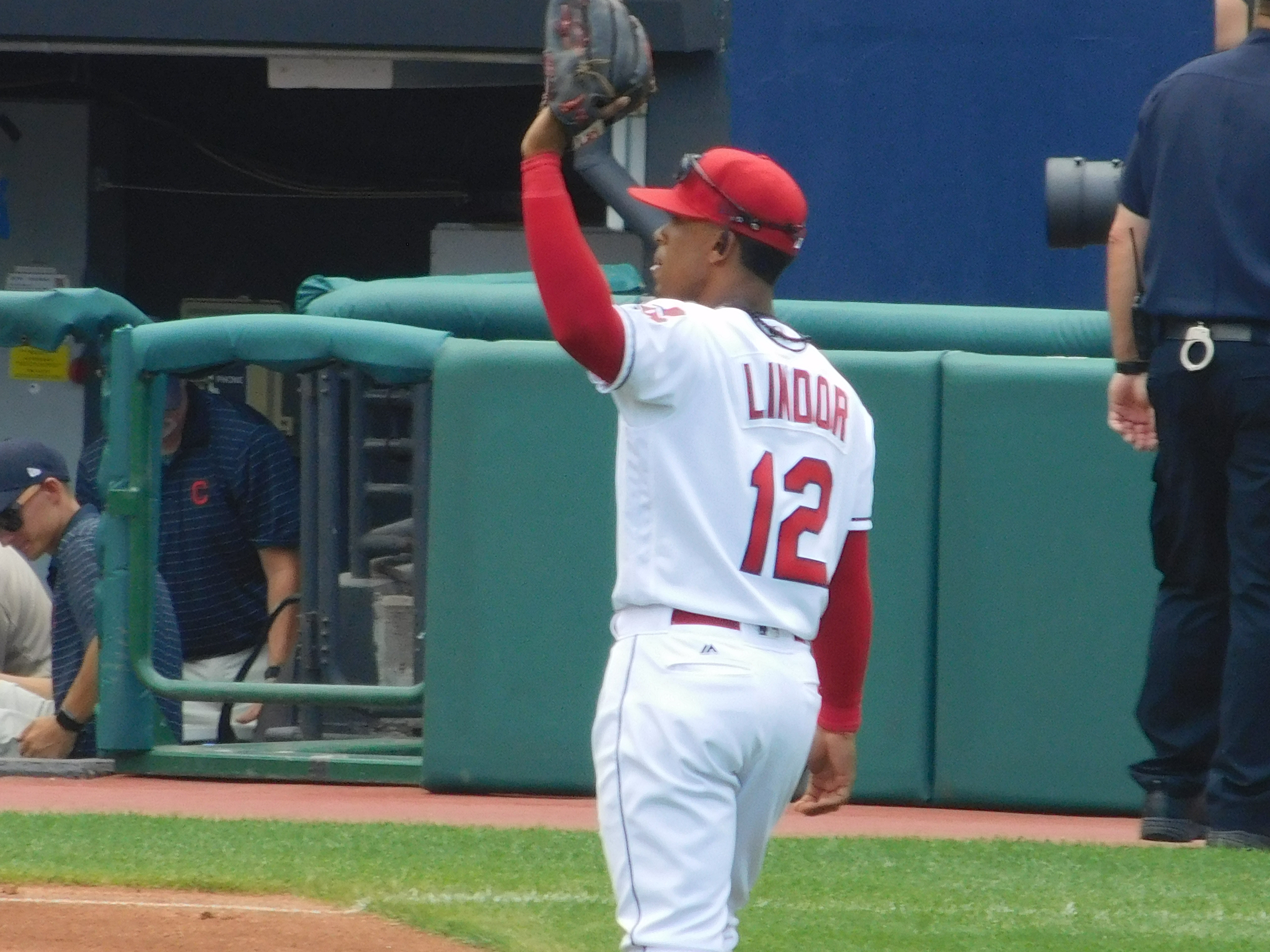 By Mark Warmuth
The recent signings of Manny Machado, Nolan Arenado, and Bryce Harper have brought the fate of Francisco Lindor into the minds of many Cleveland Indians fans.
What are the chances the Tribe ownership will sign the shortstop to a long term deal before he becomes a free agent in 2021?
Most believe there is no chance because the Indians are a small to mid market, and they "couldn't possibly" dedicate that large of a percentage of the big league payroll to one player.
We consider those people to be supporters of the "Dolan Cap".
First of all, there is no salary cap in baseball, meaning the Indians' ownership could spend whatever they want.
And remember, there will be a financial windfall from the new network television deal with Fox starting in 2022, the year after Lindor's free agency.
Second, notice the first two signings at the beginning of this piece.
Currently, Forbes Magazine ranks the Padres, who signed Machado, as the 17th most valuable franchise in the sport.
The Rockies, who kept their superstar in Arenado long term (a 7 year deal) is 23rd, one spot ahead of…the Cleveland Indians.
So, if these two mid to small market teams can sign great players, the Indians can too.
Arenado is particularly comparable to Lindor, in that both are better than Machado and Harper, who signed with the Phillies.
The Rockies third baseman ranked 3rd in MLB Network's listing of the 100 best players in the game right now, while Lindor was 4th. For the record, Machado was 14th and Harper 15th.
Arenado is 27 years old, meaning Colorado signed him through his 34th birthday. Lindor is 25 years, so a similar length deal (7 or 8 years) would keep him in a Cleveland uniform through age 33, at which time he should still be a productive player if he stays healthy.
Which brings us to another argument we hear.
This is NOT the same situation as Albert Pujols or Miguel Cabrera. Pujols was 32 when he signed his 10 year contract with the Angels.
The team knew they would be paying big money for declining years.
Likewise, the Tigers inked Cabrera to an eight year deal when he was 32 years old. They've seen one very good year thus far, and two injury plagued campaigns.
If the Tribe would sign their shortstop after this season to a seven or eight year deal, they'd be getting his prime years (27-29) and he would be 33 or 34 years old at the end.
While he most likely won't be the Lindor we've seen to date at those ages, we would go out on a limb and say he would still be a very productive player.
We have advocated this for a long time, not only can the Indians keep Lindor long term, they should keep him long term.
He is arguably the greatest position player in the history of the franchise, which of course, goes back to 1901.
The last time the Indians has a player this good at that age was Manny Ramirez, who departed after his age 28 season.
The Dolans did make a big time offer to the right-handed slugger, only to be aced out by the Red Sox in the end.
Here are the seasons Ramirez put up in his first five years in Boston:
2001: 1014 OPS, 41 HR, 125 RBI, .306 batting average
2002: 1097 OPS, 33 HR, 107 RBI, .349 (batting title)
2003: 1014 OPS, 37 HR, 104 RBI, .325
2004: 1009 OPS, 39 HR, 130 RBI, .308
2005: 982 OPS, 45 HR, 144 RBI, .292
At the time of his departure, Ramirez had two top 10 MVP finishes. Lindor already has three.
The point is, Lindor is better than anyone who has worn a Cleveland uniform in the free agent era.
And the Indians have some very good prospects in the low minors too.
While there is more risk in projecting those players, if they progress, they should hit Progressive Field around 2021-22, providing low cost talent just in time to pay big money to a superstar player.
Don't forget Lindor's appeal to the fan base either. It has been reported that after the home opener and the Yankees' series at Progressive Field, the next two highest advance ticket sales are Lindor giveaway days.
Of course, Lindor and his agent still make the decision, but we say the Tribe front office should make an offer he cannot refuse.
Frankie Lindor presents the Dolan family with a huge dilemma.
Not signing him will seal their fate as an ownership that didn't take the extra step needed to bringing a World Series title to this area.