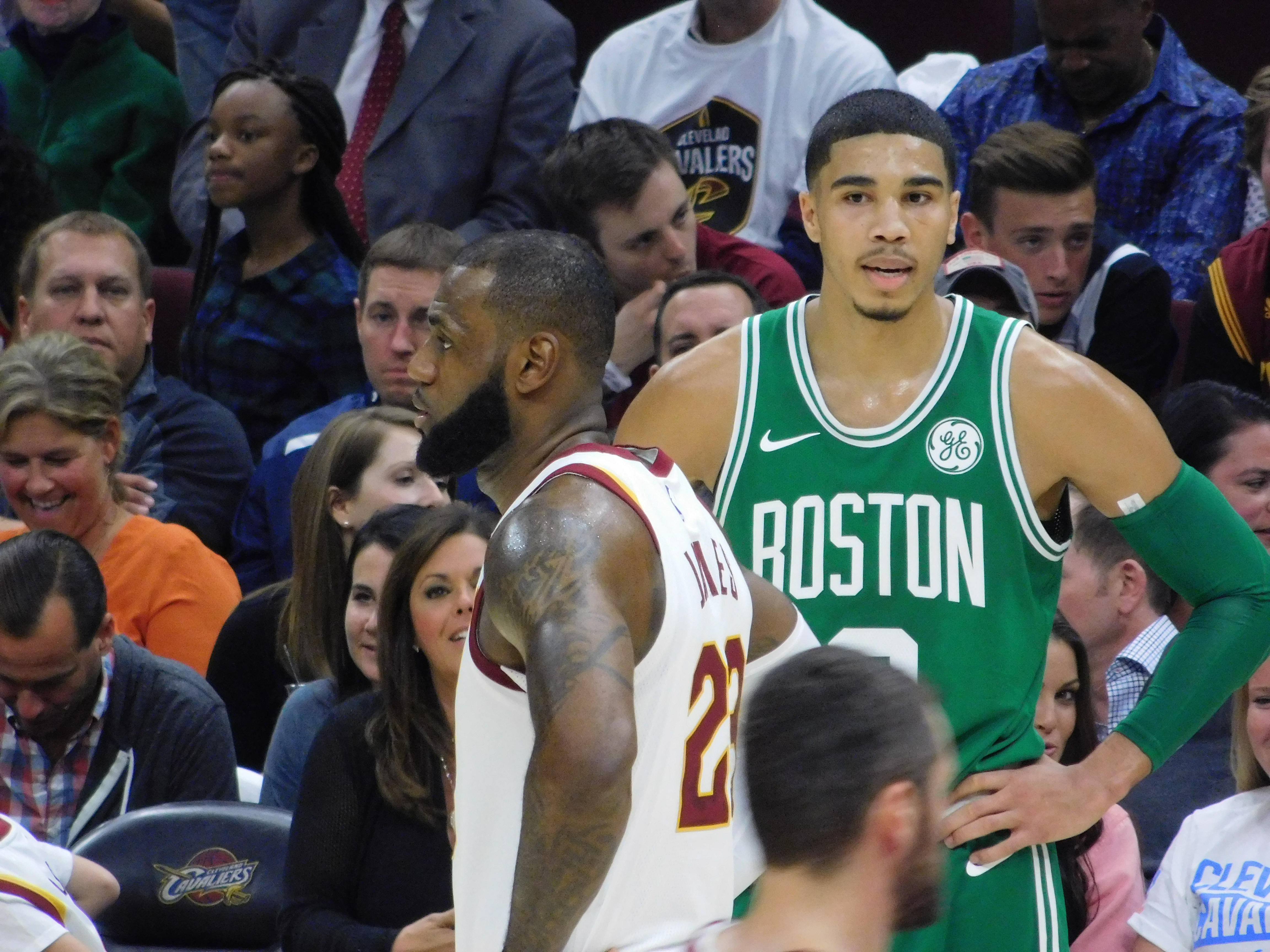 CLEVELAND– For the second straight year, the Cleveland Cavaliers and Boston Celtics will face off in the Eastern Conference Finals.
The Boston Celtics clinched with a Game 5 win over the Philadelphia 76ers on Wednesday night. The Cavs wrapped up the other semifinal series on Monday after sweeping the Toronto Raptors.
The Celtics are the No. 2 seed in the East, so the series will tip off on the road this Sunday at 3:30 p.m. from the TD Garden in Boston.
See below for the entire slate of seven games, including dates, start times and locations.  NEOSI will be with the series every step of the way to bring you the latest news.
Game 1 in Boston: Sunday, May 13, 3:30 p.m. ET, ABC
Game 2 in Boston: Tuesday, May 15, 8:30 p.m. ET, ESPN
Game 3 in Cleveland: Saturday, May 19, 8:30 p.m. ET, ESPN
Game 4 in Cleveland: Monday, May 21, 8:30 p.m. ET, ESPN
Game 5 in Boston: Wednesday, May 23, 8:30 p.m., ESPN*
Game 6 in Cleveland: Friday, May 25, 8:30 p.m., ESPN *
Game 7 in Boston: Sunday, May 27, 8:30 p.m., ESPN*
*If necessary