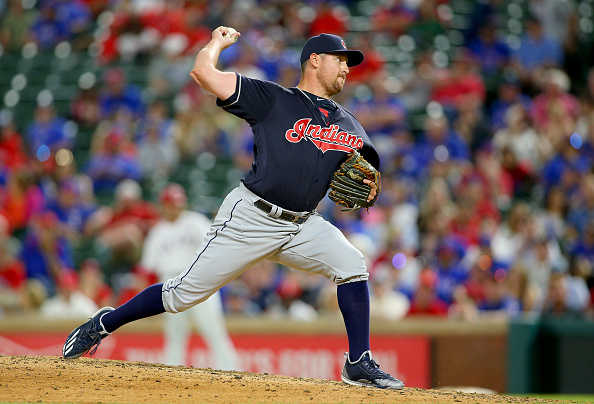 The Indians are close to losing one of the biggest pieces of their bullpen from the past few seasons, as Joel Sherman of the New York Post reports that Bryan Shaw is set to ink a deal with the Colorado Rockies.
Hear #Rockies are moving to try and finalize a deal with Bryan Shaw

— Joel Sherman (@Joelsherman1) December 13, 2017
Like him or not, Shaw was a force out of the pen since coming to the Indians in a trade in 2013 from the Arizona Diamondbacks.
Last season he threw 76.2 innings, going 4-6 overall with a 3.52 ERA. He threw in an American League leading 79 games, and in five seasons with the Tribe he was 21-22 with a 3.11 ERA, throwing 358.2 innings in his time with Cleveland.