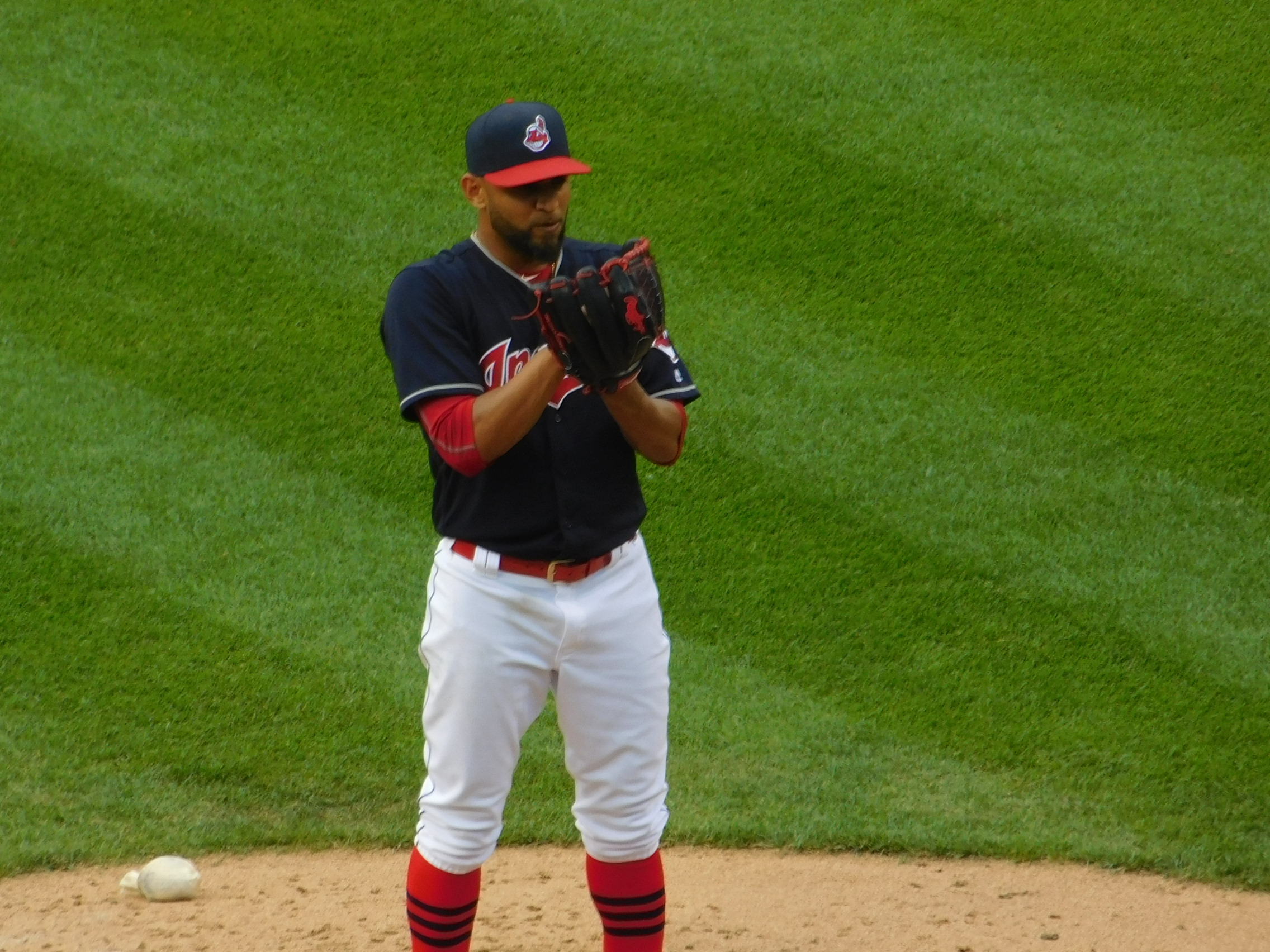 The 2016 World Series participants look to be in the beginning stages of a trade including starting pitcher Danny Salazar.
Indeed, the Cleveland Indians are being contacted by the Chicago Cubs for their fire-throwing righty Salazar to help bolster their starting rotation. Chicago could also be trying to brace themselves for a potential departure of former Cy Young Award winner Jake Arrieta.
The Cubs and Indians have had trade talk conversations.RHP Danny Salazar has been mentioned . The Indians looking for left handed hitting in return . Nothing close at this time .

— Bruce Levine (@MLBBruceLevine) December 13, 2017
In return, it appears that the Tribe is going to be looking for a left-handed hitter to add some diversity to their lineup following the expected loss of Jay Bruce.
A name that comes to mind despite not being a left-handed hitter is second baseman Javy Baez. Baez batted .273 last season with 23 home runs and 75 runs batted in. It was by far his most productive year offensively and his defense continued to be the best amongst second basemen.
What makes a Baez deal so enticing is the fact that he's good friends with Indians shortstop Francisco Lindor, making a middle infield of the two such an ideal pairing. With Jason Kipnis in trade discussions, a Baez/Lindor team would be an upgrade. Move Jose Ramirez back to third base and the infield instantly has three guys that can perform at a high level both at the dish and in the field.
Of course, a guy like Kyle Schwarber is available and could be a guy Chicago could look to move. Schwarber is a lefty and does provide pop when at his best. However, last season saw him bat a career-low .211 in 129 games. The former catcher did bash thirty home runs for 59 runs batted in, but his offensive production doesn't seem to outweigh the defensive liability that he has become in the outfield.
We'll see what the Tribe elects to do, as they have yet to make a move this offseason.