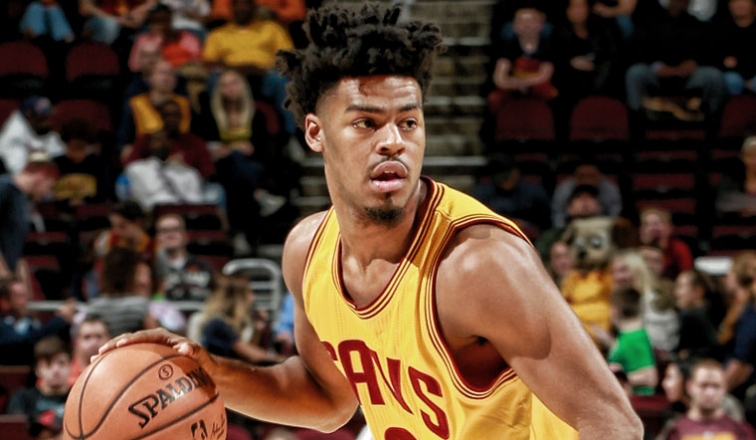 As Deron Williams exits Dallas, Canton Charge point guard Quinn Cook, who the Cleveland Cavaliers have gotten to know closely over the last two years, appears to be heading there.
Cook has spent the past two seasons with the Canton Charge, winning D-League Rookie of the Year in 2016 and All-Star Game MVP in 2017.
Cook is in the running to be named D-League MVP this season, averaging 26 points and six assists per game.
He worked out for the New Orleans Pelicans Tuesday, but the team opted to go with Hollis Thompson and Jarrett Jack instead.
The Mavericks' decision to waive Williams opened up a roster spot for a backup point guard and it appears Cook will be the one to fill that void and get a shot.
The Dallas Mavericks are planning to sign Quinn Cook to a 10-day deal, per league sources

— Chris Reichert (@Chris_Reichert) February 24, 2017
Cook would be the second point guard signed from the D-League by Mark Cuban this season, as the Mavericks gave a 10-day contract to Yogi Ferrell on Jan. 28.
Cuban seemed to strike gold on that deal, as Ferrell – formerly a member of the Brookly Nets organization – burst onto the scene, and is averaging 14.2 points and 4.7 assists over 10 games in Dallas.
His play earned him a two-year minimum deal.
Ferrell's rise to prominence made the decision a little bit easier for the Mavericks to part with the veteran Williams, as the team prepares for life beyond Dirk Nowitzki's career.
Cook could be another low-risk/high-reward signing and we wish him luck in his NBA career.
The Cavs have bigger goals than the Mavericks in the immediate future, but if Cook turns into something special, David Griffin and company will have had nearly two full seasons to keep a closer eye on the Duke point guard than anyone.
While Williams likely helps the Cavs reach their immediate goals more than taking a flyer on a guy out of the D-League, it'll be interesting to see how Cook develops and if Cleveland may have missed out on a golden opportunity to add a young player for a low cost.