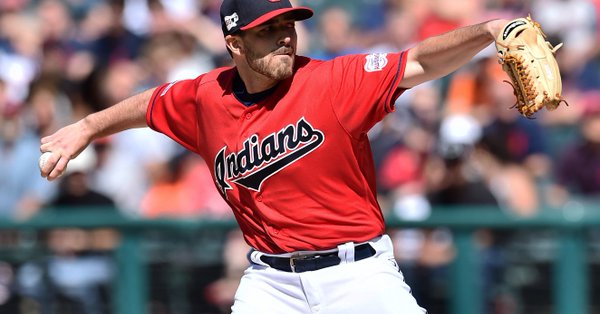 With Danny Salazar going down with a groin injury in his first start in two years means that the Indians are now looking for a third starting pitcher within their rotation.
Early on Friday the Indians moved Salazar to the 10-day Injured List due to the groin injury, along with Tyler Olson.
The Indians have placed Danny Salazar (right groin strain) and Tyler Olson (non-baseball medical condition) on the 10-day injured list.

Phil Maton and Hunter Wood have been recalled from Triple-A.

— Mandy Bell (@MandyBell02) August 2, 2019
Before Friday's game Terry Francona announced to the media that Aaron Civale will be starting Mondays game. In Civale's first major league start he pitched in 6.0 innings, gave up 3 hits, had 2 walks, 6 strikeouts and came away on the winning end.
Francona: Aaron Civale will start Monday for the Indians.

— T.J. Zuppe (@TJZuppe) August 2, 2019
In other news for the Indians Salazar was getting an MRI on his groin today, Tyler Olson has had shingles for around 2 months, Francona is back with the team after eye surgery, and Corey Kluber will pitch a sim game tomorrow.
Indians notes:

*Civale starts Monday
*Salazar getting MRI on his groin today
*Olson has had shingles for about 2 months
*Tito back after retina surgery
*Kluber sim game tomorrow

— Anthony Castrovince (@castrovince) August 2, 2019