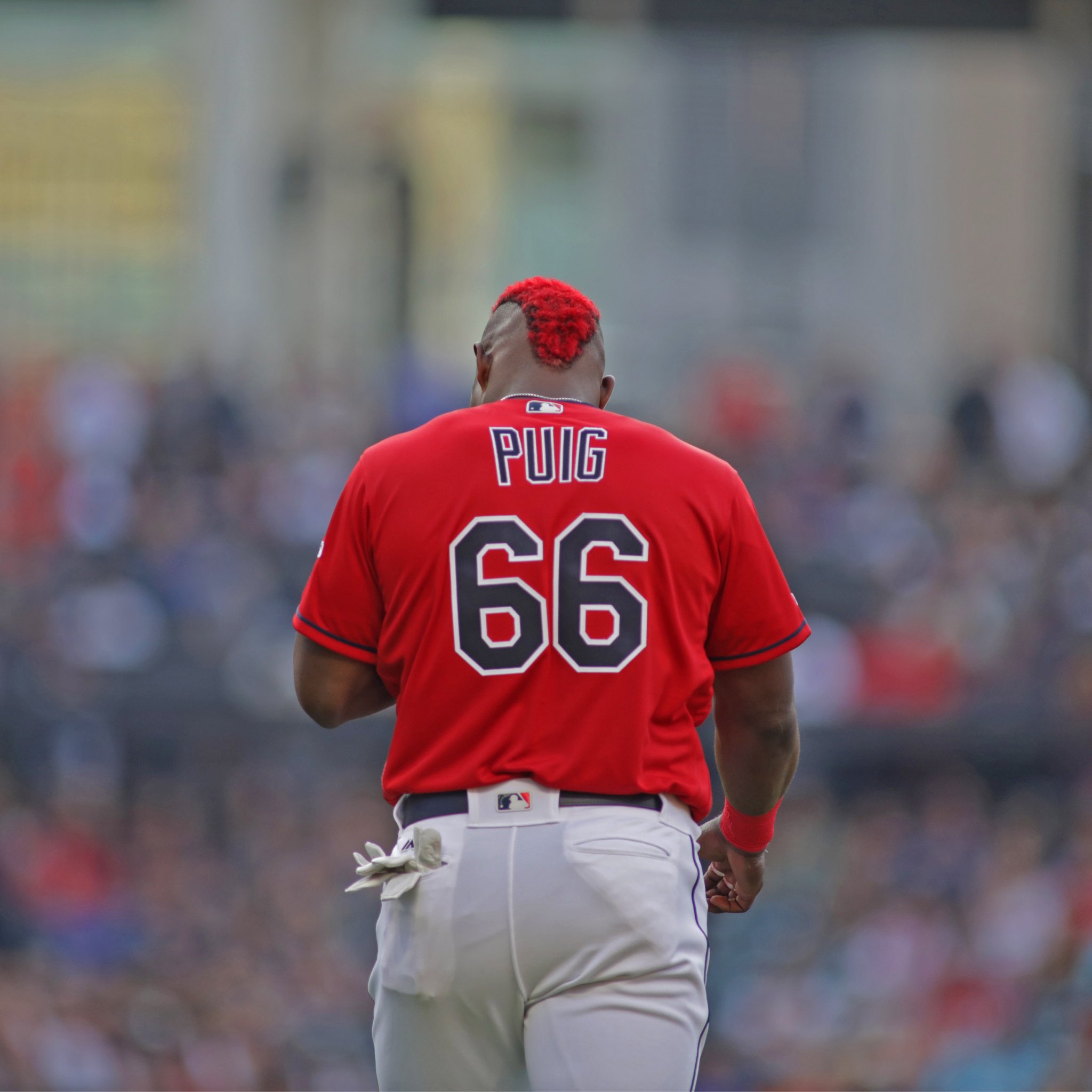 Fans may panic after seeing former starting pitcher, Trevor Bauer, head out of Cleveland and travel down south to Cincinnati. The Indians as of now have only four starting pitchers with Bauer no longer being part of the rotation and an interesting start by Danny Salazar last night.
Offensively Cleveland improved by getting Yasiel Puig and Franmil Reyes in return with the Trevor Bauer trade. Fans are bound to panic until Corey Kluber returns from his forearm injury because he will easily take his spot back in the starting rotation without a doubt.
The Indians rotation as of right now looks like the following:
1.) Mike Clevinger
2.) Shane Bieber
3.) Danny Salazar
4.) Adam Plutko
5.) Zach Plesac
With Salazar stating that he felt a groin pain in his first start in two years the third spot in the rotation might not be guaranteed. Not to many players can actually take that spot now due to the fact of injuries to Jefry Rodriguez and Triston McKenzie and the only possibility I can think of as of this moment might be a second start for Aaron Civale.
The next thing for fans to worry about is the fact that they may jump to a conclusion too quickly on Puig or Reyes not hitting homers every at-bat as a member of the Indians. I wouldn't worry about the offensive performance of Puig or Reyes until about a week or so passes due to the fact of an adjustment period for the two new Indians players. With Puig and Reyes both getting a base hit in their debut as a member of the Cleveland Indians, that is enough to impress me in their first game.
Puig and Reyes both have never played for an American League team which can take some time to get used to American League pitching and adjust to pitchers they might not have seen during interleague games. The Indians new right fielder and new designated hitter will also have to adjust to their placement in the batting order along with the fact of the hitters that are around them, such as Jose Ramirez, Roberto Perez, and Francisco Lindor.
I give Yasiel Puig and Franmil Reyes about a week or two weeks maximum until you worry about them. I understand that Cleveland is in the middle of a playoff race and divisional race but adjustment periods do exist in baseball as well as anything else. So before panicking over Puig and Reyes and even the fact that the Indians third pitcher in the rotation might freak you out, don't worry immediately and do something that every single fan has done from the 1990s era of Indians baseball to the 2016 World Series to the 22-game win streak BELIEVE and RALLY TOGETHER.

NEO Sports Insiders Newsletter
Sign up to receive our NEOSI newsletter, and keep up to date with all the latest Cleveland sports news.