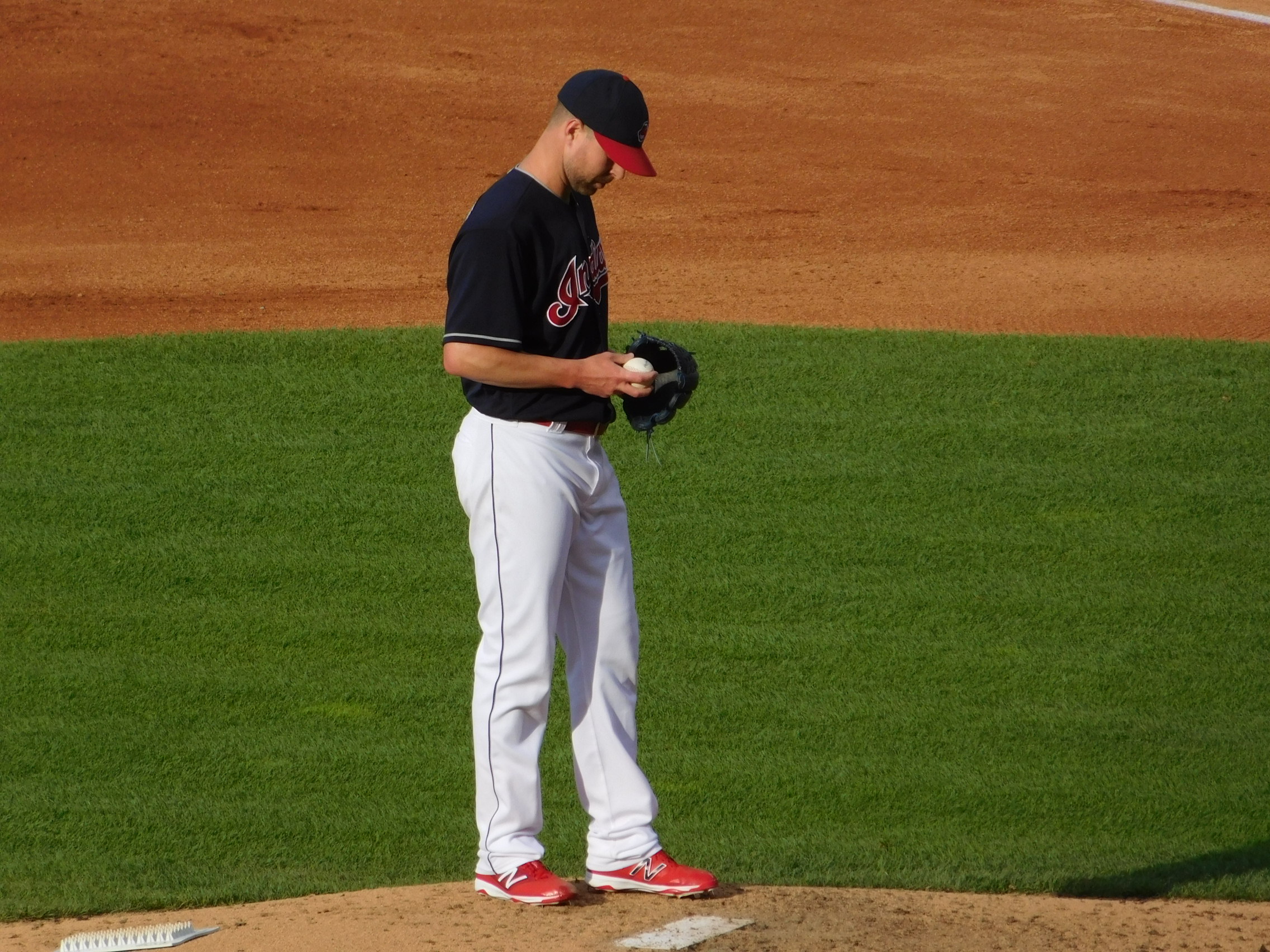 CLEVELAND, OH –  Game two of the three-game set between the Cleveland Indians and Texas Rangers had a somewhat similar start as Monday as RHP Corey Kluber (4-5, 3.78) and RHP Colby Lewis (4-0, 3.38) took the mounds for their respective teams.
In the top of the 3rd Jared Hoying would lead it off for the Rangers with a single to right. The very next at bat Bryan Holaday would bring them both in with a 2-run shot to left to put the Rangers ahead 2-0.
.@jbholaday goes deep early! https://t.co/f9YmTjErRC#LetsGoRangerspic.twitter.com/jahh13bLef

— #VoteRangers (@Rangers) May 31, 2016
All would be quiet until the top of the 5th when Jurickson Profar would get his first homerun of the year and extend the Rangers lead to 3-0.
The Indians finally got on the board in the 7th when  Jose Ramirez started things off with a single to right off Tony Barnette, and Lonnie Chisenhall sent his first ball out of the park this season to cut the Rangers lead to 3-2.
Dinger #1 for @BIGLON8 cuts @Indians' deficit to 1 in the 7th.https://t.co/AXfxhZpcsQ pic.twitter.com/av8cx7hxHy

— SportsTime Ohio (@SportsTimeOhio) June 1, 2016
The Rangers didn't let up and it all turned south in the 8th for Kluber as he made his way back out to mound. He allowed back to back singles from Holaday and Profar, and Ian Desmond would knock them both in with a deep double to center to push the Rangers ahead 5-2. Bryan Shaw would come in to relieve Kluber, but after getting the first out, allowed Adrian Beltre to double, bringing Desmond in to make it 6-2 Rangers.
Shawn Armstrong made his season debut for the Tribe in the 9th but would give up back to back singles to Elvis Andrus and Hoying to make it 7-2 Rangers.
The Indians would score for a final time in the home half of the 9th with Matt Bush on the hill for the Rangers. Ramirez and Marlon Byrd had back to back singles with one out, and Chisenhall would bring Ramirez home with a RBI single to make the final score 7-3 Rangers.
Kluber would take the loss as he finished the evening with 7.0 IP, 8 H, 6 R, 6 ER, 0 BB, 6 SO, 2 HR and dropped to 4-6 on the year. Lewis would get the win with his final line 6.0 IP, 2 H, 0 R, 0 ER, 2 BB, 2 SO, 0 HR and improved to 5-0.
Wednesday's game is slated to start at 6:10 with LHP Cole Hamels (5-1, 3.34) throwing for Texas (31-21) and RHP Trevor Bauer (3-2, 4.34) for the Indians (26-24).