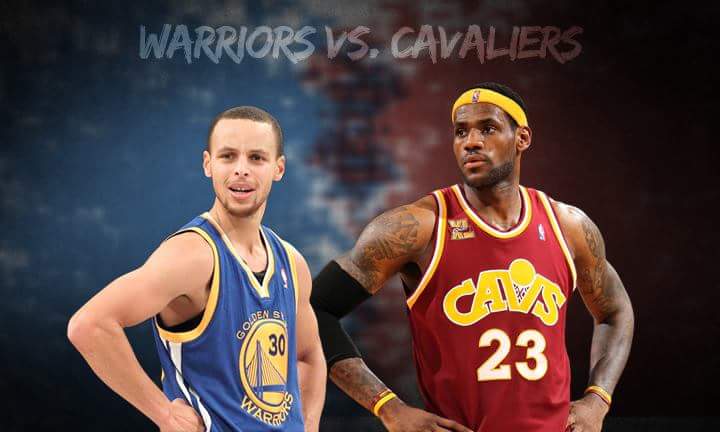 OAKLAND, California – By way of the Golden State Warriors 96-88 defeat of the OKC Thunder tonight in Oakland, this years NBA Finals will be a rematch between the Warriors and Cavaliers.
It was an epic comeback for the Warriors as they trailed OKC 3 games to 1, earlier in the series and appeared to be doomed.
The Warriors will provide the ultimate test of LeBron James and the Cavaliers as they will have home court advantage and bring in a NBA record, 73 regular season wins, NBA record with them. The Warriors are no stranger to coming back in a series when down, as they did last year against the Cavs as they trailed 2-1 against the injury depleted Cavs.
Cleveland and it's fans have said for a year straight, had the Cavaliers had a healthy roster, last season's NBA Finals would have been different and they would have won. Cleveland was missing both Kyrie Irving and Kevin Love in that series and have been desperate for revenge ever since.
If you look at last year, and you truly think about how close Cleveland came without 2 of their 3 best players, this could very well be the team that ends the 50 plus year championship draught of Cleveland.
OKC has choked once again, and once again Kevin Durant and Westbrook have proven they are light years away from becoming a Jordan / Pippen like duo. The Warriors on the other hand, showed everyone once again just how good they are!
Cleveland lost the season series with Golden State 2 – 0. One loss coming on Christmas day, and the other coming at home shortly after that resulted in David Blatt getting fired.
The long awaited rematch is finally here and begins Thursday night at 9pm.
Here are the dates and times for the 2016 NBA Finals.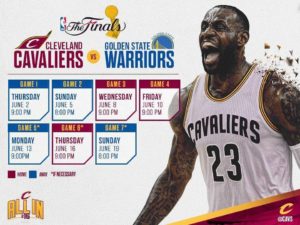 Stay locked into neosportsinsiders.com for full coverage.

NEO Sports Insiders Newsletter
Sign up to receive our NEOSI newsletter, and keep up to date with all the latest Cleveland sports news.