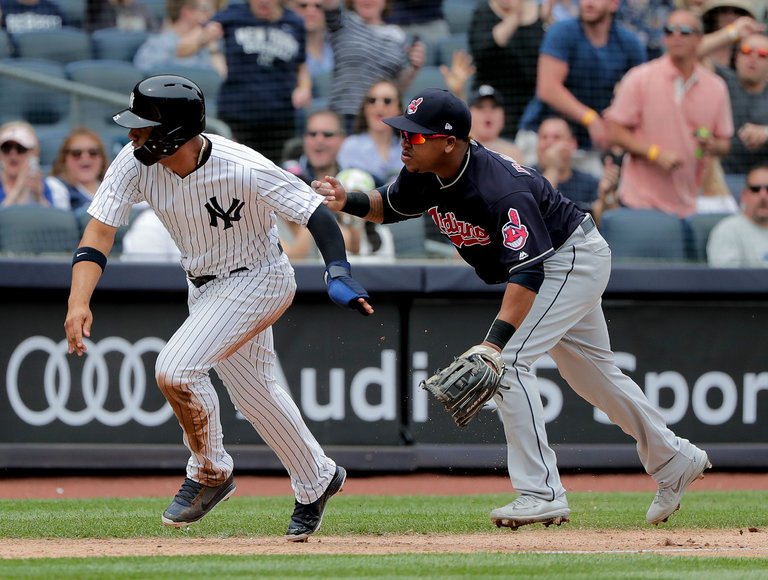 The Tribe took two of three against the Yankees back in early June, and will head to the Bronx starting on Thursday night trying to do the same in a four-game set at Yankee Stadium.
The team will start the series with Adam Plutko, ending with Mike Clevinger on Sunday.
Here is the four-game breakdown for the two teams starting Thursday night pitching wise.
August 15 @ New York-AL, 7:05PM (SportsTime Ohio/WTAM/WMMS/IRN)
RHP Adam Plutko vs. TBD (opener)
August 16 @ New York-AL, 7:05PM (SportsTime Ohio/WTAM/WMMS/IRN)
RHP Aaron Civale vs. RHP Masahiro Tanaka
August 17 @ New York-AL, 1:05PM (SportsTime Ohio/WTAM/WMMS/IRN)
RHP Zach Plesac vs. LHP James Paxton
August 18 @ New York-AL, 1:05PM (SportsTime Ohio/WTAM/WMMS/IRN)
RHP Mike Clevinger vs. LHP CC Sabathia