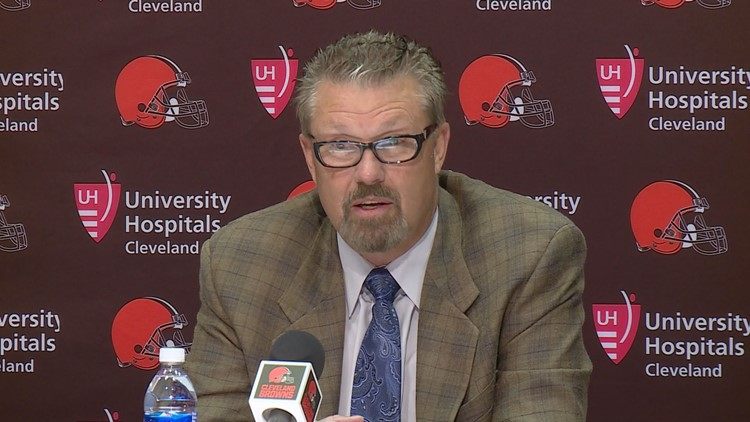 Opening Statement/On His Respect for Hue Jackson and Todd Haley
"I think I told you guys this the first time last year when I got here: there are three reasons why I came here: one, my respect for Hue Jackson, and I still have tremendous respect for him – he is a really good football coach. I do not want anybody ever to misunderstand ever how I feel about that. So is Todd Haley. Go way back with that, even with his dad, Dick (Haley). Guys that I have grown up with in this league and respect and understand. It is what it is and how we go about doing things. Second reason I came here was that there are a lot of the defensive guys that were high on my list that I was trying to draft anyway and did not get to coach them so I thought maybe I might want to come here and see if I can coach. The third reason was – I smiled when I told you guys that last year – everybody was telling me, 'Don't go.' The worst thing that you could tell me or dare me and say that I can't do something. In that respect, I enjoy being here. I have been in several organizations and several buildings. There are an awful lot of good things here, but we have to win. That is what our business is about.; it is about winning. We are a lot closer than a lot of people think, especially this year, especially about four of those games when it comes down to 11 points or less in a game. We have to find some ways to make a few plays to get us over the hump.
"Make no mistake about how much I respect Hue, how much I respect Todd and all of the things about that. I want to get it out there right now, you are wasting your time asking me any questions about that. I am on to today. This is the time of what we are doing. It is about taking this step here today as the players respond and understand about what it is to do your job. Another great friend of mine in the league is (Patriots Head Coach) Bill Belichick. How many times have you heard him say that 'Do your job.' It is about all of us, everybody in this building, doing our job. From a player, to a coach, to the owner, to the GM, to a scout, to a ticket sales, it does not make any difference. We all have to do that. That is what makes the organization sound. Players, getting closer.
"I like their response. Their response of all of the confusion, all of the different kind things and the dysfunction, you have to settle down and have to do what you have to do. This is what we have to do. If you are not afraid to compete, then you belong. If you are afraid to compete, you do not belong. That is what this business at this level is all about. We have eight games ahead. It is about taking the next step today and we will get to tomorrow after we get done grading today. After we get done there, we will get to Friday. After we get to Friday, we will get to Saturday, and now, let's go play the Kansas City Chiefs."