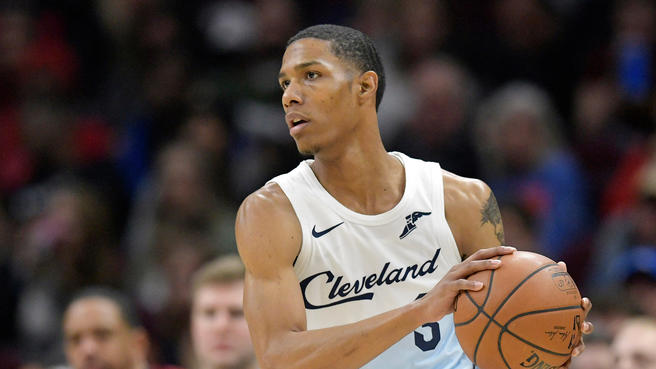 The Patrick McCaw era in Cleveland didn't get very far with the Cavaliers, and now their old foe the Golden State Warriors is the asking the NBA to look into the matter.
Marc Stein of the NY Times is reporting that the league is set to looking into the quick sign and release of McCaw, who the Cavs reportedly have interest in bringing back on a cheaper deal.
Here's what the piece by Stein about the upcoming investigation had to say.
Signing a player to a nonguaranteed offer sheet is technically not against league rules, nor is waiving him shortly thereafter. But because McCaw lasted only a week in Cleveland before the Cavaliers released him, some around the league have suggested that the move was designed more to help McCaw extricate himself from the Warriors than because of any true interest in the player on Cleveland's part.

The Cavaliers, though, have expressed interest in re-signing McCaw to a cheaper contract if he clears waivers, according to reports.

Teams and players are forbidden from making "unauthorized agreements" based on deals that are "expressed or implied, oral or written" or include "promises, undertakings, representations, commitments, inducements, assurances of intent, or understandings of any kind" with respect to a player contract. N.B.A. rules allow for a wide array of penalties in circumvention matters, which at the most extreme can include fines as high as $3 million to $6 million or the loss of draft picks.
So basically what it sounds like is that the Warriors are claiming the Cavs had a little 'wink wink' deal with McCaw, in that they would sign him, release him, and then bring him back again on a more team friendly deal.
Sounds like the Warriors are still mad about that whole 3-1 NBA Finals thing.

NEO Sports Insiders Newsletter
Sign up to receive our NEOSI newsletter, and keep up to date with all the latest Cleveland sports news.