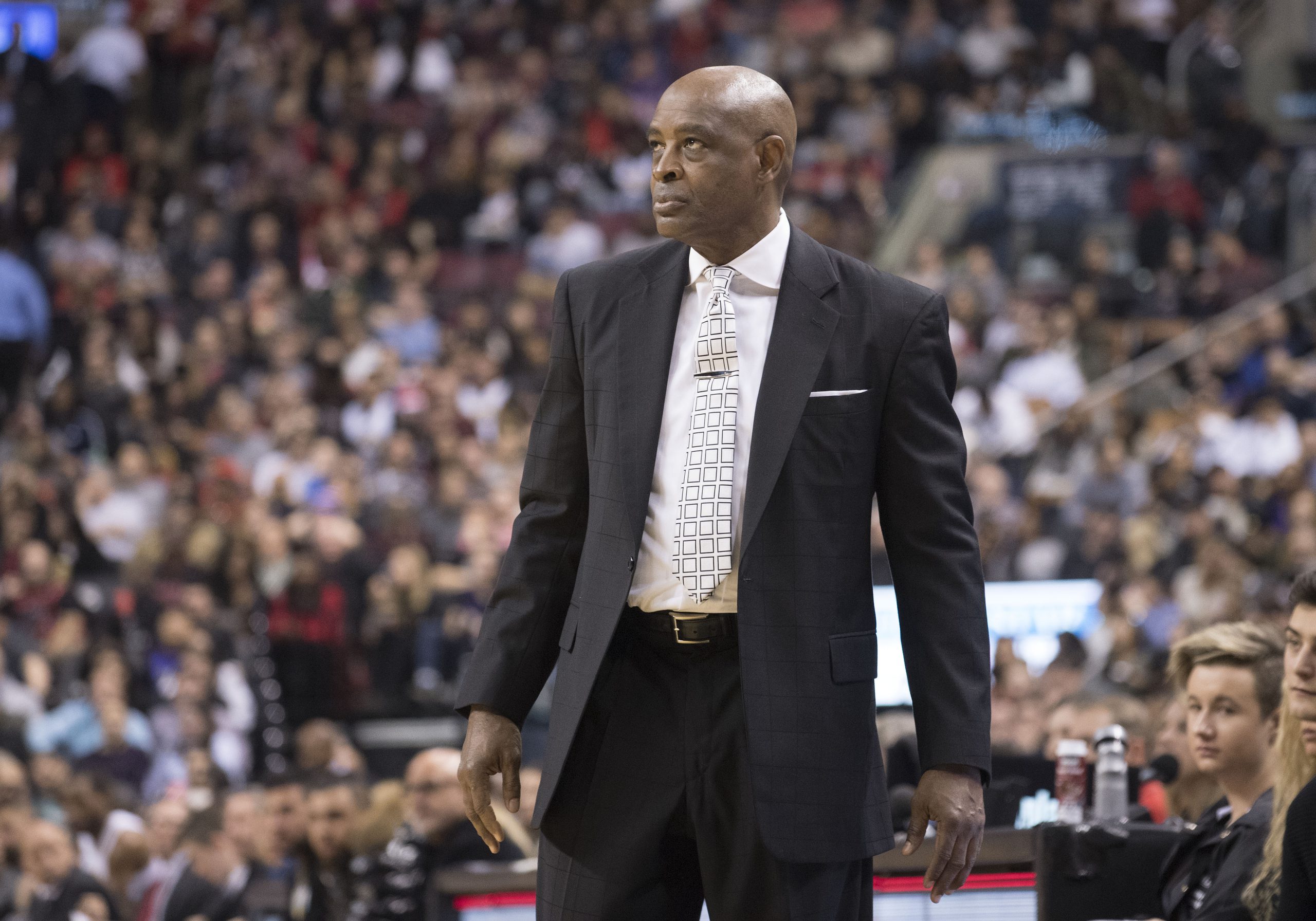 Cleveland- When push came to shove Tuesday night, things started out much the same way Cavaliers fans have become accustomed to. The Indiana Pacers jumped out to a 38-16 lead after the first quarter, and it seemed as if the Cavs were going to be embarrassed on their home floor once again.
As the first half progressed things got worse for Cleveland. Larry Nance Jr exited the game early in the first quarter and that's when the wheels appeared to fall off. Indiana was up by as many as 26 in the first half, before something changed.
Cavaliers coach Larry Drew talked about his teams effort in the second half Tuesday night. " I don't know what the biggest lead was, but I know we were down huge, and we kept fighting. We can look at this game and we can build from it. Again, we have to make sure moving forward that we don't put ourselves in those positions."
The Pacers played not to lose in the second half, rather than keeping their foot on the gas pedal. While Pacers coach Nate McMillan was happy his team won, he was confused as to what happened in the second half.
"You don't come with the same intensity, same energy. You know, playing for something bigger and we're working on us. To give up 72 points in the second half is just, j don't have an explanation for that. We got the win but we're better than that and we know it."
While McMillan searches for answers, he should look towards the Cavs defense. The Cavs defense has been bad all season long, a big reason the team still has single digit wins, but it's what got them back into things Tuesday. After the first quarter, Cleveland outscored Indiana (99-85) during the games final three quarters.
The Cavs leading scorer (26 points) Jordan Clarkson, was also at the leader on defense. Clarkson lead the team with three steals, as things heated up in the second half. " We were talking, we were tight on our switches, had a lot of touch switches and we were rebounding, pushing the ball and getting shorts up, get a to the paint and finishing."
Unsung Hero
An under the radar signing by the Cavaliers paid off Tuesday night. Shortly after releasing Patrick McCaw, Cleveland signed Cameron Payne to a 10- Day contract. Payne has spent time with both Oklahoma City and Chicago in his young NBA career, and Tuesday he provided the Cavs with a spark.
Coach Drew was very pleased on how Payne stepped into the mix. "He brought some great energy. I thought he and Delly played really well together and JC along with that. I thought they really played off one another. A lot of good things were happening when the three of those guys were in the game together."
Payne finished with 10 points on (4-8) shooting, in 22 minutes of action. While Payne and Clarkson may have been Tuesday's stories, four other Cavaliers joined them in double- figures. Tristan Thompson recorded his team high 17th double-double this season with 15 points and 13 rebounds.
Cleveland heads West tonight as they begin a six game road-trip against the New Orleans Pelicans.
Revenge Factor:
Location:
Smoothie Center, New Orleans, LA
Probable Starters:
Cleveland:
Cedi Osman
Tristan Thompson
Alec Burks
Collin Sexton
Ante Zizic
New Orleans:
Elfrid Payton
Jrue Holiday
Anthony Davis
Julius Randle
E'Twaun Moore
New Orleans- The Cavaliers would like to forget the last time these two teams met. The Pelicans came into Quicken Loans Arena last Saturday night and left with a 35 point win.
The loss was Cleveland's worse since losing by that same number to the Golden State Warriors a few seasons ago. While there is no way to be sure of this, but it looks like Cleveland found some sort of working formula last night. The Cavs just have to do a better job of playing good for 48 minutes, which has been a problem all season long.
The loss of Larry Nance Jr will be critical tonight as the Pelicans boost one of the best front-lines in the NBA, lead by Anthony Davis. This season Davis is the only player averaging at least 28 points and 12 rebounds.
Prior to Nance Jr getting injured the idea of line-up changes had been kicked around, now unfortunately Coach Drew doesn't have a choice. Expect Ante Zizic to step into the starting line-up tonight, as the Cavs try and match the size New Orleans presents.

NEO Sports Insiders Newsletter
Sign up to receive our NEOSI newsletter, and keep up to date with all the latest Cleveland sports news.