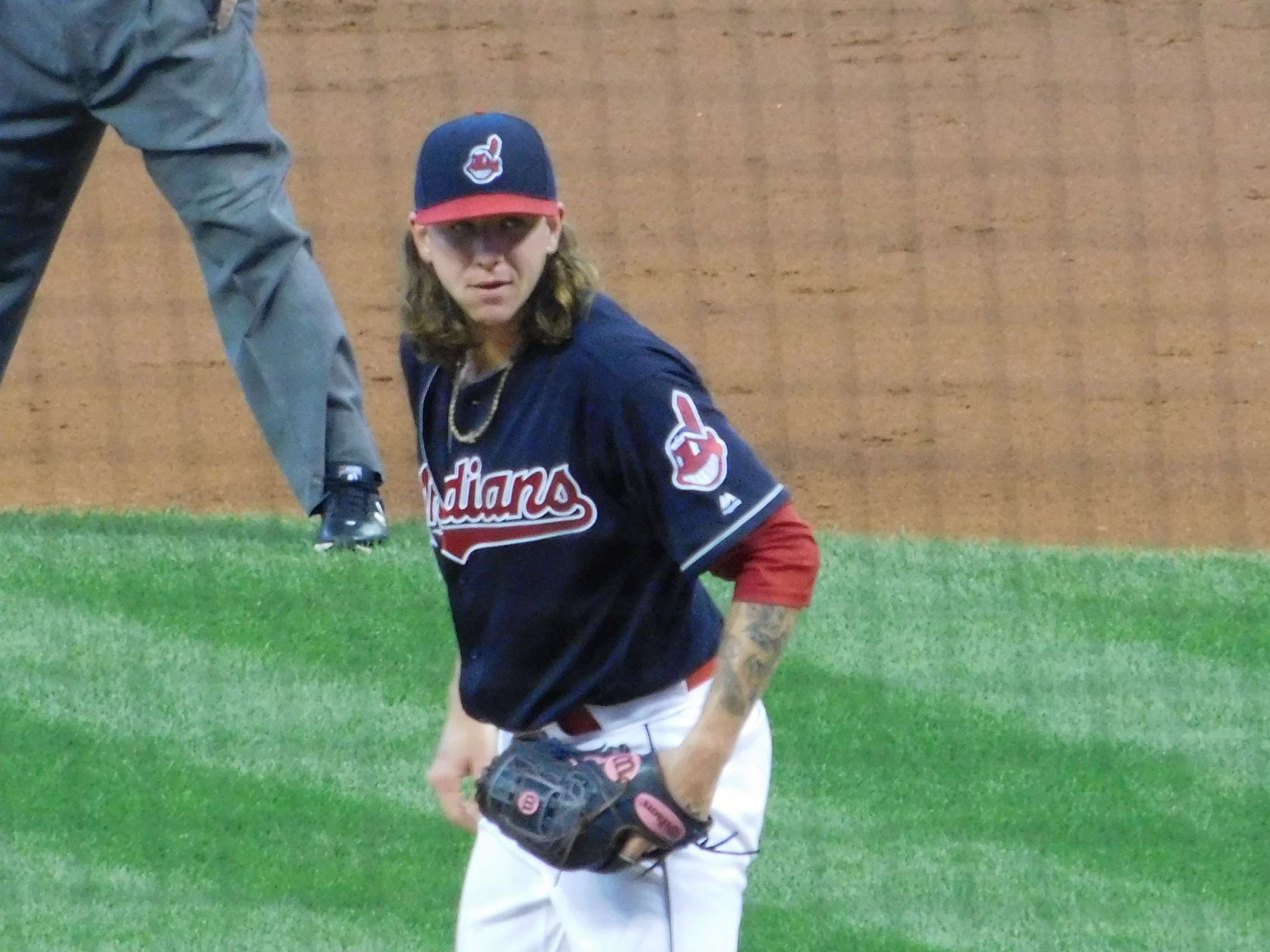 This upcoming season the Indians will once again have a battle for rotation spots, this time around two spots will be up for grabs and four pitchers will be hungry to claim them.
Mike Clevinger, Danny Salazar, Josh Tomlin, and Ryan Merritt will all be fighting for the final two spots in the Tribe 2018 rotation.
Amongst the candidates is Mike Clevinger will more than likely have a spot on the team regardless on Opening Day, but Clevinger wants to crack into the starting rotation and now be put in the bullpen.
Mike Clevinger had the following to say about his pitching role for the 2018 season:
"I'm not even thinking about the bullpen. I want to throw 200 innings. That's the only goal. Whether that happens or not, obviously, we'll see. But, I'm not even thinking about being in the bullpen."
Clevinger saw some time in the Indians rotation during the 2017 season when a few of the starters were bitten by the injury bug. Clevinger managed to make 21 starts (27 appearances), had a record of 12-6, threw 121.2 innings pitched, had an ERA of 3.11, and struck out 137 batters. Clevinger was the Indians secret weapon last year because he managed to step up and make quality starts and at the same time prove to the organization that he belongs in the rotation.
Indians manager Terry Francona gave his take on the rotation competition:
"It might take care of itself. It might not. If it doesn't, we'll make a decision."
Clevinger commented on the competition:
"You know there's even more competition than there's been in previous years, which is hard to believe. But, that's what's happening. So, if anything, whoever it ends up being — bullpen, whatever — it's just a chain reaction of having good depth and people to step in and do their part."
Clevinger got his opportunity last season when Corey Kluber went down with an injury in May, and the Indians called up Clev. The right-handed hurler flourished during the Indians 22-game win streak, he went 4-0, had an ERA of 0.38, and only allowed one earned run through 23.2 innings.
Clevinger gave his opinion on his mechanics:
"My whole mechanics changed to where I'm diving. I was seeing constant success, so it was, 'Don't change what's not broken.' But this year, this offseason, it was, I think I can do that, and repeat that at throwing 96 [mph] still. So, I'm finding how to get back into my body and using it … and I think that's going to pay huge dividends."
With the change in his mechanics and making adjustments, Clevinger thinks he can make it into the starting rotation.
"I think I can offer a lot as a starter and maintain and stay healthy — knock on wood. I just want to get that 32-start season under my belt and keep the snowball rolling."
*Quotes from Jordan Bastian of MLB.com*

NEO Sports Insiders Newsletter
Sign up to receive our NEOSI newsletter, and keep up to date with all the latest Cleveland sports news.