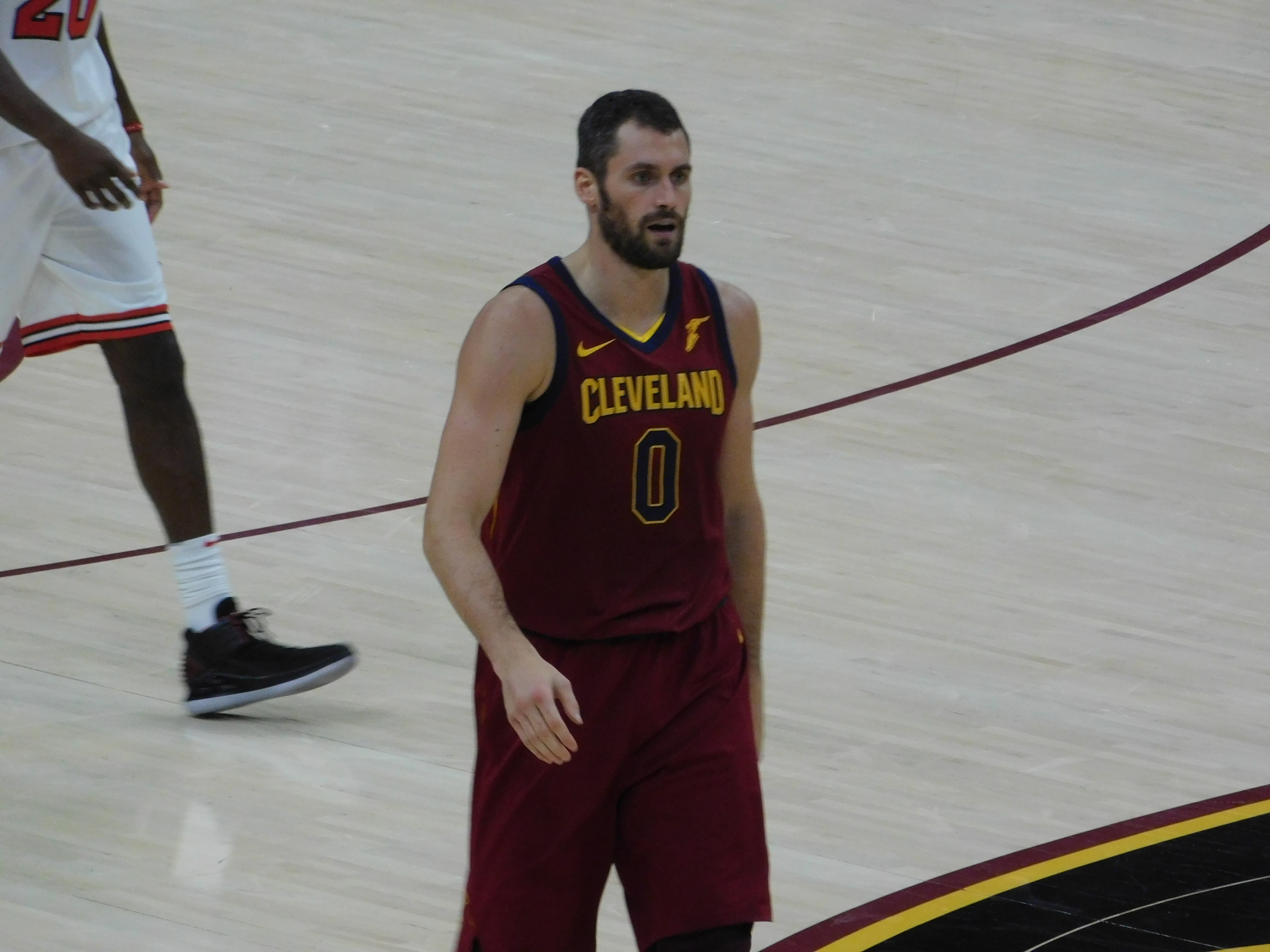 CLEVELAND– The Cavaliers updated the status of Kevin Love on Wednesday evening, and there remains no definitive treatment plan or timetable for his return to play.
Last night, Love injured his left hand in the first quarter of the Cavs' game against the Detroit Pistons. X-rays at the arena revealed that Love suffered a non-displaced fracture in the fifth metacarpal of his left hand.
According to a release from the organization that was sent out on Wednesday evening, the Cavaliers medical team is currently "reviewing options regarding the treatment of the injury." The release also stated that Love will undergo additional consultation with specialists at the Hospital for Special Surgery in New York City. This will be done in consultation with both the team's medical staff and the Cleveland Clinic.
The team said Love's treatment plan and timetable for return will be established once this additional evaluation is completed.
Love's injury represents just the latest that has afflicted the Cavs in recent months, adding to the list of Isaiah Thomas, Iman Shumpert, Derrick Rose and Tristan Thompson, who have all missed significant time this season due to injuries.
"We have to handle it, we don't have a choice," head coach Tyronn Lue said during his pregame media availability. "It's not season-ending so that's the biggest thing, always knowing that we are going to get Kevin back, so that's a positive thing. … We've just got to hold the fort down until he gets back."
In place of Love, Lue said Jae Crowder will move into the starting lineup for Wednesday night's game against the Miami Heat. Lue said that the fifth starter will most likely be "matchup driven" most nights until Love's return. In the second unit, Lue expects Rose to see more consistent minutes on a night-to-night basis.
But the loss of Love is a big one, especially considering his experience in Cleveland the last three years and essentially becoming the Cavs' second option in 2017 due to the Kyrie Irving trade.
"(Love) won a championship here, has been to three straight Finals," Lue said. "He's been a big part of what we do being an All-Star, being able to stretch the floor, being able to post guys. And then just rebounding the basketball has been great for us.
"If you think back to when he first came here, he's the one who really had to sacrifice and give himself to the team. And understanding when you play through LeBron (James) and Kyrie, he had to sacrifice the most. For him to do that and win a championship, and become the player he's become here has been great. So I respect him a lot, I know the teammates do and we're going to miss him. He's valuable to what we do on this team but we've just got to pull together and get through it."
Lue talks about what the team will miss from Kevin Love pic.twitter.com/XpQaGH0t4l

— Ashley Bastock (@AshleyBastock42) January 31, 2018