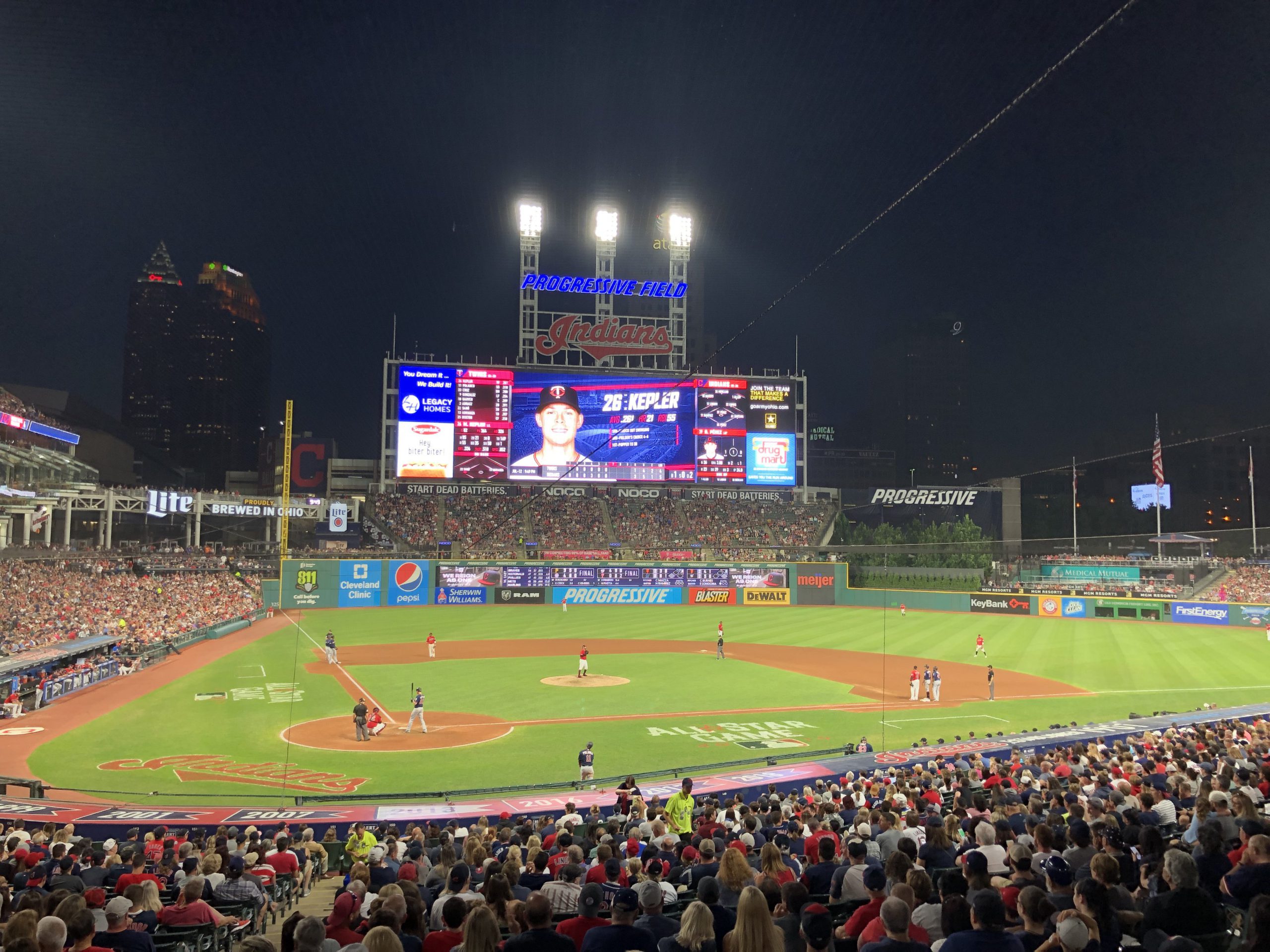 On any given night you never know who may save the day for the Indians. If you would have said Wednesday it would be a combo of Oscar Mercado and Nick Wittgren many likely would have said you were crazy.
But like it or not, it was those two that came up big when it looked like the bullpen would have another implosion, as the Indians hung on for dear life for an 8-6 win over the pesky White Sox.
Cleveland is now just 7-8 against Chicago this season, but this win was necessary for a number of reasons, mostly due to the way that Tuesday night ended, but also that the team had what looked to be a comfortable 8-2 lead at one point.
Brad Hand came into the game in the 9th up 8-4, but quickly allowed it to get to 8-6, and then loaded the bases with one out.
Enter Wittgren, who watched in horror as Eloy Jimenez cracked a line drive to center, only to then see Mercado leave his feet for what could be the catch of the year to save the day.
A strikeout later and the Indians and fans were able to take a deep breath after a win that they very much had to have.
Here's some tidbits on the latest Tribe win as they look to close out the series on a high note on Thursday at 1:10pm.

1. Oh That Catch
It looked again like Eloy Jimenez, one of the up and coming stars in the game, was going to do in the Indians when he hit that line drive fading away from center to left with one out in the 9th.
Oscar Mercado though pulled in the play of the year, diving to make the grab and then having the awareness to quickly get up and throw the ball back in to make sure a run didn't score to make it 8-7.
Mercado has proven this season even during his slumps that he is the future everyday center fielder for this team, which will lead to an interesting scenario with Bradly Zimmer when he's ready to return.
Here's the catch, feel free to watch it 5 or 500 times, it's just that good.
Oscar Mercado with an incredible game-saving catch for the Indians 😲

(Via @NBCSWhiteSox)pic.twitter.com/KlhuKoBfh7

— Yahoo Sports MLB (@MLByahoosports) September 5, 2019
2. Now Who is the Closer?
Brad Hand just (again) didn't have it on Wednesday night, but this time Tito Francona didn't just leave him in there to allow the game to slip away, he went to Nick Wittgren after Hand allowed the bases to be loaded with one out.
Hand has bailed this team out over and over, and you can't just take the ball out of his hands despite his recent issues. He had been looking more like himself as of late, but after not pitching in a game for five days he clearly was rusty.
It nearly cost the Tribe a huge game, but it's good to have guys like Wittgren, Tyler Clippard and even Oliver Perez ready to go if need be – they needed Wittgren in a huge way in this game, and he came through with two monster outs to get his fourth save of the year.
In the end though, the role of closer still belongs to Brad Hand.

3. Reyes Again
It's been fun to watch the Indians new masher in Franmil Reyes get more and more comfortable to coming to the plate and every few days slam a huge homer.
He did it again on Wednesday night, his seventh with the Indians – one solo, three two-run homers and three three-rum bombs.
This was a two-run bomb that put the Indians up 6-2 at the time, and again right now he's in a groove that is almost the opposite of the slump he was in when he came to the team.
Reyes is hitting .319 (22-69) with five doubles, seven home runs and 19 RBI over his last 21 games dating back to August 12th.
He's going to be fun to watch over a full season in the American League in 2020.
Now accepting applications for the Cleveland chapter of the Franmil Reyes Fan Club.

To the San Diego chapter, we know you miss him. We promise we're taking good care of him! ❤️#RallyTogether pic.twitter.com/b7rvjQfenU

— Cleveland Indians (@Indians) September 5, 2019

NEO Sports Insiders Newsletter
Sign up to receive our NEOSI newsletter, and keep up to date with all the latest Cleveland sports news.