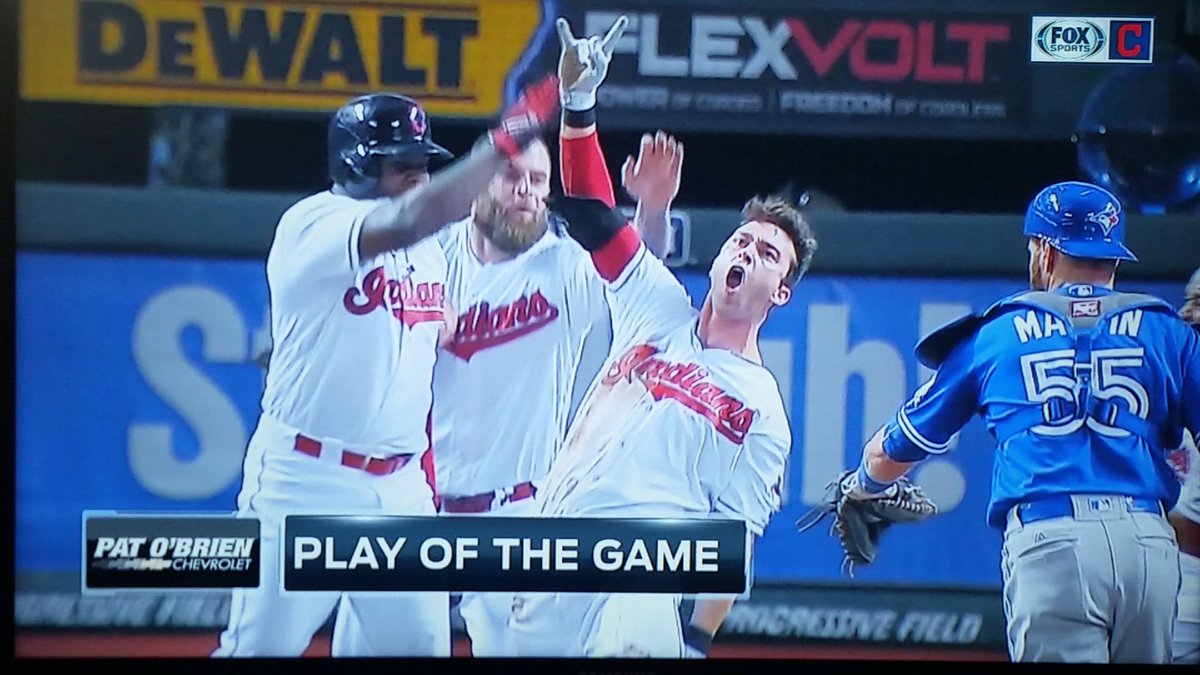 Take a moment, flash back to June 1, 2016 . Marlon Byrd was suspended.
Source: Tribe's Marlon Byrd tested positive for PEDs, again. Previously suspended 50 games after testing positive in 2012. Announcement soon

— Vince Grzegorek (@vincethepolack) June 1, 2016
Byrd was eventually hit with a 162 game suspension with this being his second time testing positive for PEDs . Some thought that this could be terrible news, because at the time the Cleveland Indians had Abraham Almonte serving an 80-game suspension already for PEDs and added another player, this time for a whole year with Byrd. The big question at the time was, who can we play in outfield now?  If you have a moment to dwell on the past, we can do that. If Byrd would have played the whole season, played everyday, and WAS CONSISTENT he could have hit around 23 or 24 homers and had 90-95 RBIs , this is only estimation. The big key to this situation would be if he was consistent and at 39 years old that would have been difficult to do so, and remember that Byrd did not play everyday while he was apart of the team.
If Marlon was not suspended what are the odds we would have seen Tyler Naquin in an Indians uniform as often as we have? On May 17 of this season when Michael Brantley came back,  Naquin was designated for assignment to make room for Brantley. Naquin played June 2, the following day after Byrd was suspended, and has been with the Indians since then. If Byrd had never been suspended it is doubtful you would see Naquin play as often as he is now. If Byrd wasn't suspended what are the odds we see moments like this from Naquin?
 August 19, 2016 Tyler Naquin hits a walk-off Inside the Park homer.

On August 1, 2016 the Indians acquire Brandon Guyer from the Rays for prospects Nathan Lukes and Jhonleider Salinas. The Indians made the move in hopes that Guyer would help hit left handed pitching , since Lonnie Chisenhall can hit right handed pitching but struggles against lefties. Guyer is going to take the spot of Almonte since Almonte is unable to compete in the 2016 Playoffs due to this season's suspension. Would Guyer be a member of the Cleveland Indians if Byrd had not been suspended?
I think for the time being we can thank Marlon Byrd because without him we would not see Naquin as often as we do now and we might not have ever seen Guyer in an Indians uniform.
Just some food for thought for Indians fans, feel free to give me your thoughts on Twitter @PaytonVince .

NEO Sports Insiders Newsletter
Sign up to receive our NEOSI newsletter, and keep up to date with all the latest Cleveland sports news.