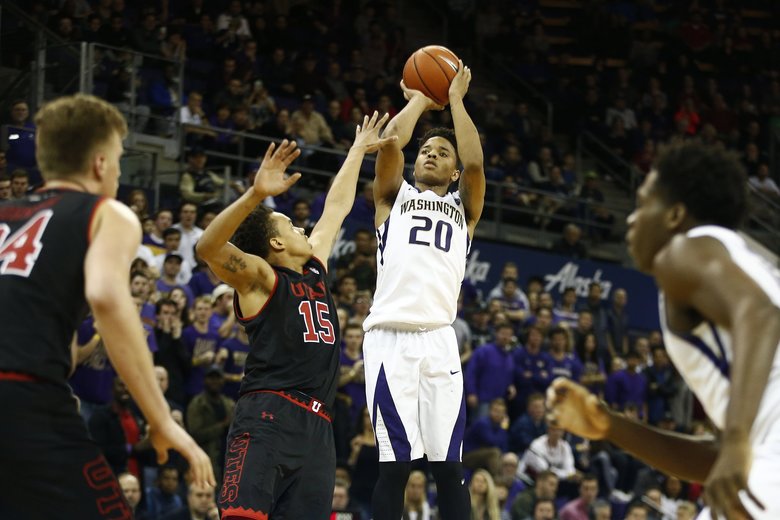 Today, we must pour out an alcoholic beverage.
We must pour out an alcoholic beverage for a young man who is not yet old enough to drink alcoholic beverages.
That young man is Markelle Fultz. Fultz is (was) a freshman at Washington this season, and has already declared for the NBA draft in June.
He is the presumed number one overall pick, and has the highest floor of any prospect we have seen in a long time.
So you might be asking yourself at this point: Why would he declare now? I mean, yeah, he's probably going to enter the draft anyways, but wouldn't this be a distraction from his team's NCAA Tournament run?
Well ya see, that's the thing.
Fultz's Huskies didn't make the tournament. Which means for the second straight season, the best NBA prospect in college basketball will not compete in the most fun part of the college basketball season.
I wish there was a way he could play. I began proposing the Simmons Rule last season: If you have the best NBA prospect in the country on your team, you should get an automatic bid to the tournament.
I want to watch that. NBA scouts want to watch that. Everybody besides the 21-12 team with a middle-of-the-road RPI and its fans wants to watch that.
But that won't happen, and now my dead rule is called the Simmons-Fultz rule. And I'm afraid this will become a trend.
Of the players ranked in 247 sports' top 20 high school recruits in the 2017 class, 15 have committed to schools already. 11 of those players have committed to schools in this year's NCAA Tournament field.
I want to talk to the other four. Hey Michael Porter, you're the number 2 ranked player in the freaking country. Many have you as the top overall pick in the 2018 draft. You could play basketball for any coach and at any venue you like for the next 12 months.
You chose Washington. In the past 10 years, that program has produced 7 first round draft picks including Fultz. That is undoubtedly a good thing.
The problem is, in that same span, the Huskies have only made the tournament three times.
Now I've watched your hoop mixtape. I think you're a fine player. I'd like to watch you play as much as possible next season.
As a matter of fact, I'd like to watch you play against some of your future NBA contemporaries. Actually, I think I'd like to do so when the games matter the most.
But I'm worried I won't be able to do that. Because while Lorenzo Romar is a wonderful recruiter who almost certainly is doing everything by the books to continue landing these studs despite Fultz going 9-22 this season (investigate this man!), he doesn't seem to be great at utilizing great talent properly, and he is no longer employed because of it.
Same goes for you, Mitchell Robinson (#6 , Western Kentucky). And you too, Collin Sexton (#7, Alabama). And we can't forget about you, Trae Young (#18, Oklahoma).
The fans love you guys. They want to see you go deep into the tournament and play against each other.
You might have legitimate reasons for choosing these non-traditional schools. Maybe your parents went there. Maybe your dating a student there. Maybe your grades didn't matchup to your dream school (I could be at UCLA losing my mind over Lonzo Ball in person right now had I tried harder in high school).
But the fans are worried we won't see you in March. That's when stars are born and where draft stocks skyrocket. That's where millions are made (not really, NCAA, except maybe at Washington).
I don't want to have a Simmons-Fultz-Porter-Robinson-Sexton-Young rule. I'm as excited as anyone for the tournament to start today, but I mean, look at this.
Oh, and that's just a part one of his season highlight package.

NEO Sports Insiders Newsletter
Sign up to receive our NEOSI newsletter, and keep up to date with all the latest Cleveland sports news.