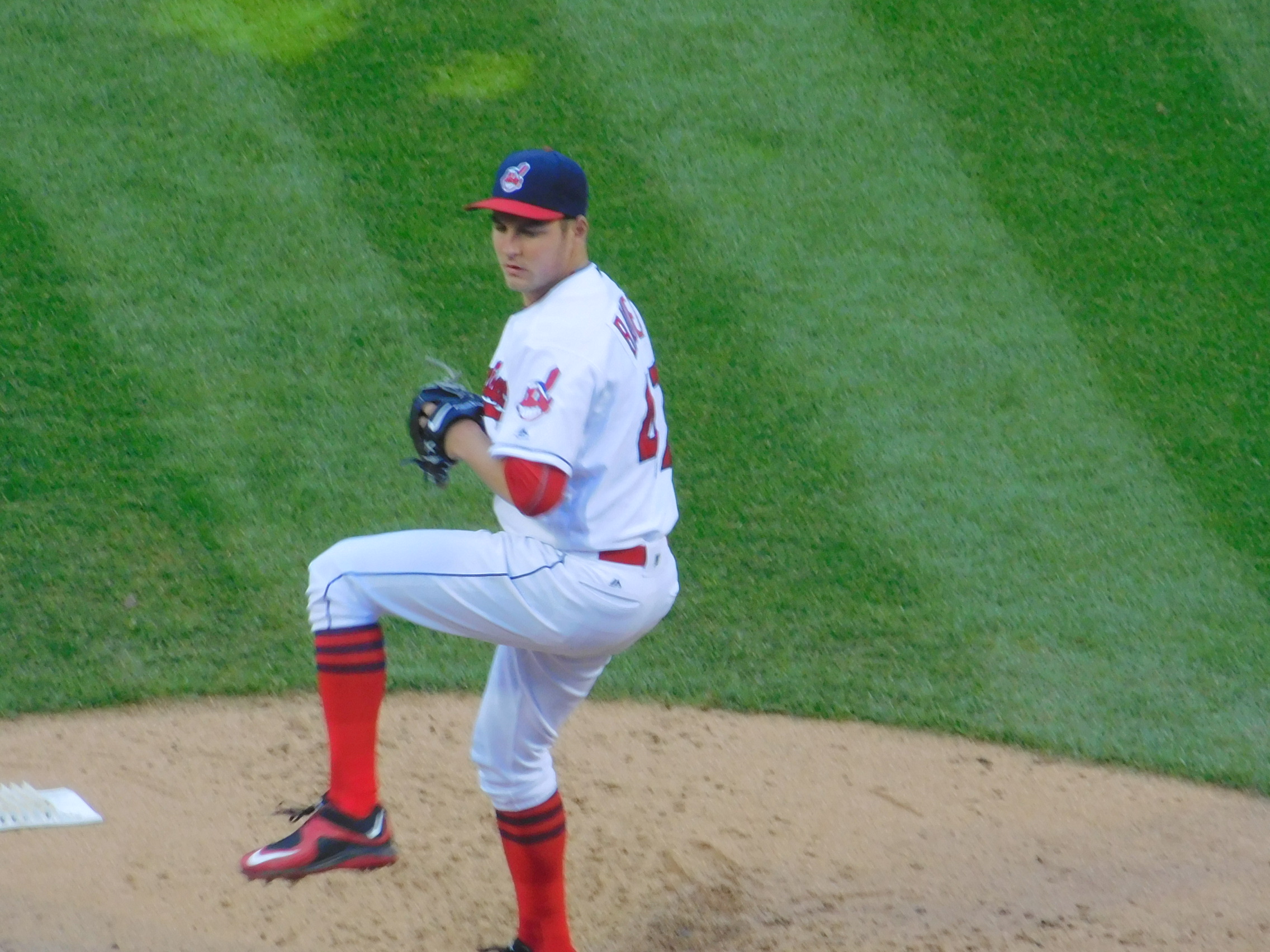 Back-to-back doubles by Manny Machado and Chris Davis gave the Baltimore Orioles a one run lead in the seventh before Mark Trumbo stepped to the plate and hit his 15th home run on the season on a ball that just barely got over the right field fence.
That would be the difference in the game as the Orioles outlasted the Tribe by a score of 6-4.
Machado, who's pretty good at this baseball thing, had four hits in five chances to lead the charge for the Orioles. He had a pair of doubles and scored two runs.
From the start it looked like it was going to be a short outing for Trevor Bauer and a long night for the Tribe.
Bauer put the Tribe in an early 3-0 hole after the first but settled down nicely going the next five frames without letting another Oriole batter cross the plate.
Bauer finished the night throwing 103 pitches (65 strikes) while logging six innings, surrendering three runs on nine hits, two walks and four strikeouts.
The Indians fought back to tie the game at three in the fifth before the Orioles took back control in the seventh.
Jose Ramirez and Juan Uribe got the scoring started for the Tribe in the second with back-to-back doubles of their own to give the Indians their first run.
Ramirez collected a career high four base hits throughout the ballgame in just four at-bats with two singles and two doubles.
Mike Napoli brought the Tribe within one in the fourth when he launched a solo shot 442 feet to the bleachers in left.
Francisco Lindor would tie the game at three in the fifth with a sac fly to right. In the seventh he hit a solo blast to right, his 4th of the season.
It was the top half of the seventh that did in the Tribe when Zach McAllister allowed the three run outburst by the Orioles.
The Indians tried to rally back in the eighth when they loaded the bases with one out before Chris Gimenez hit a sharp one hopper to second baseman Jonathan Schoop who turned a nifty 4-6-3 double play to end the inning.
Zach Britton came on for the O's in the ninth and slammed the door with a 1-2-3 ninth.
The two teams will play game two of their three game set Saturday at 4:10 when the Tribe's Danny Salazar squares off with former Indian Ubaldo Jimenez.