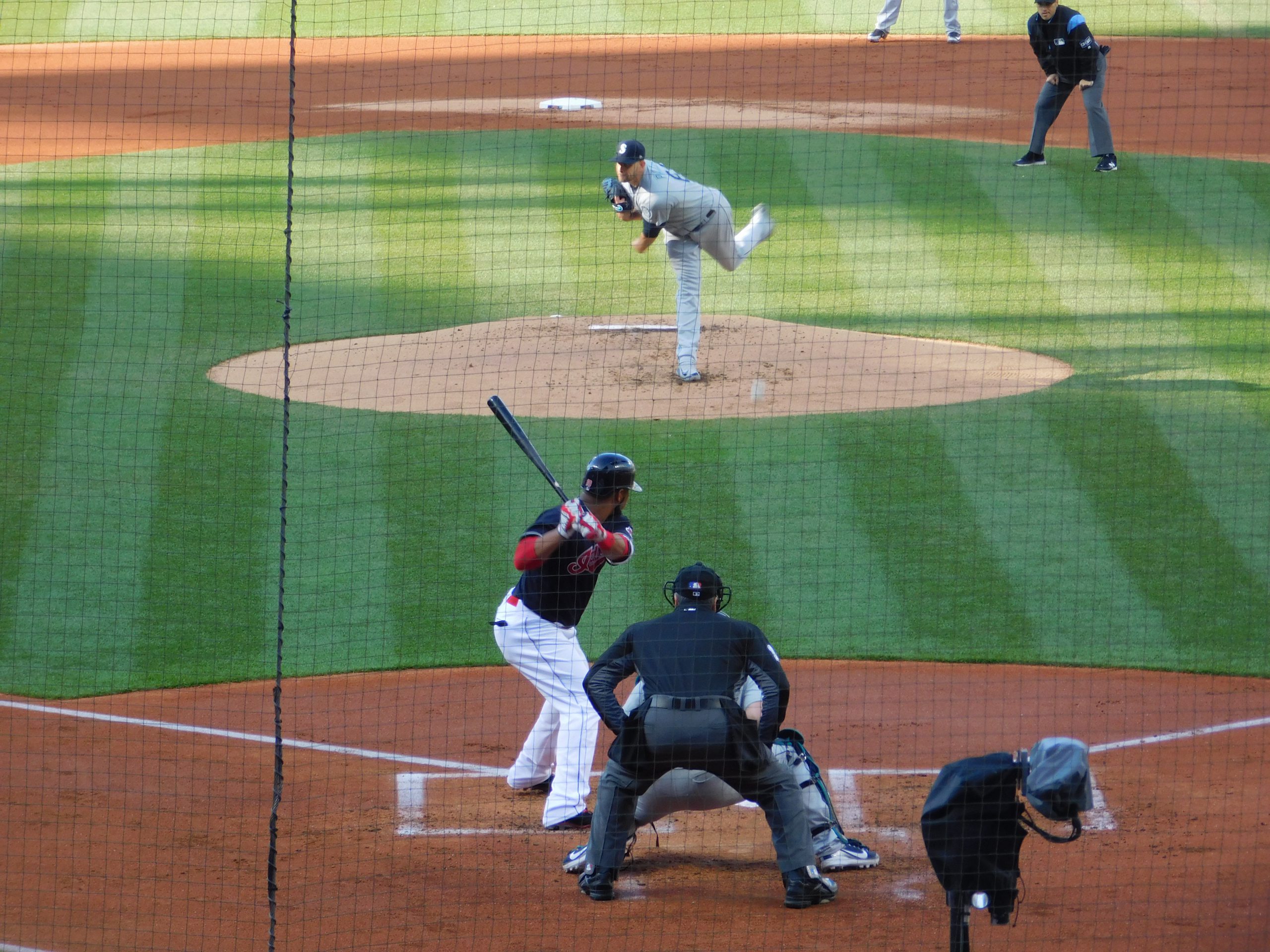 The MLB has followed up on its threat to go all-in on the matter of pitchers using foreign substances by hitting Mariners' pitcher Hector Santiago with a ten-day ban over an apparent infraction of the guidelines.
It's now a regular sight to see umpires inspecting pitchers for anything untoward, usually completed with a minimum of fuss and to some extent a level of amusement, but on this occasion those in charge were unsatisfied with Santiago's conduct.
The crackdown on suspected foreign substances may impact MLB betting going forward and keeping up to date on breaking stories such as these is crucial for your chances of getting a payout from your sports bet. Keeping an eye on the MLB predictions today offered by sidelines.io, produced by experts with extensive experience, will give you a marked improvement when it comes to your overall betting strategy.
Though previously these inspections haven't led to any action, on Sunday they went a step further. Santiago was tossed out in the middle of the game between the Seattle Mariners and the Chicago White Sox.
The officials were apparently unhappy with a substance found when they inspected Santiago's glove.
"He was ejected for when his glove was inspected, for having a foreign substance that was sticky on the inside palm of his glove," crew chief Tom Hallion explained.
By all accounts the substance was clearly noticeable and the umpiring crew were unanimous in their assertion that this was an issue worthy of Santiago's ejection and now subsequent ban.
The crackdown on issues such as this is in place to spot any such substances being found on gloves, bats, hats and even belt buckles. And on any occasion that the guidelines are deemed to have been broken results in an ejection.
On Tuesday Santiago's ban was upheld but the 33-year-old does intend to appeal, claiming that the substance was merely rosin.
"Once they take it back and check it, it's just sweat and rosin," Santiago explained to reporters. "If they're going to do all this science stuff, it's going to be sweat and rosin. We'll be alright." Santiago added.
This would be the first time a player has been hit with a ban since the crackdown went into effect. Santiago first hit the majors in 2011 and has pitched for just short of 1000 innings and will be keen to get back to the mound as soon as possible.
Under the rules of the substance crackdown the Mariners are not able to replace Santiago on the active roster and that means that The M's will be down to one pitcher for 10 games.
The matter now rests with an arbiter for Major League Baseball, which pretty much rules out any chance of the ban being overturned though the possibility of the ban being reduced from ten to eight games is a likely compromise.
The Mariners sit in third spot in the AL West with a 41-39 record thus far.

NEO Sports Insiders Newsletter
Sign up to receive our NEOSI newsletter, and keep up to date with all the latest Cleveland sports news.