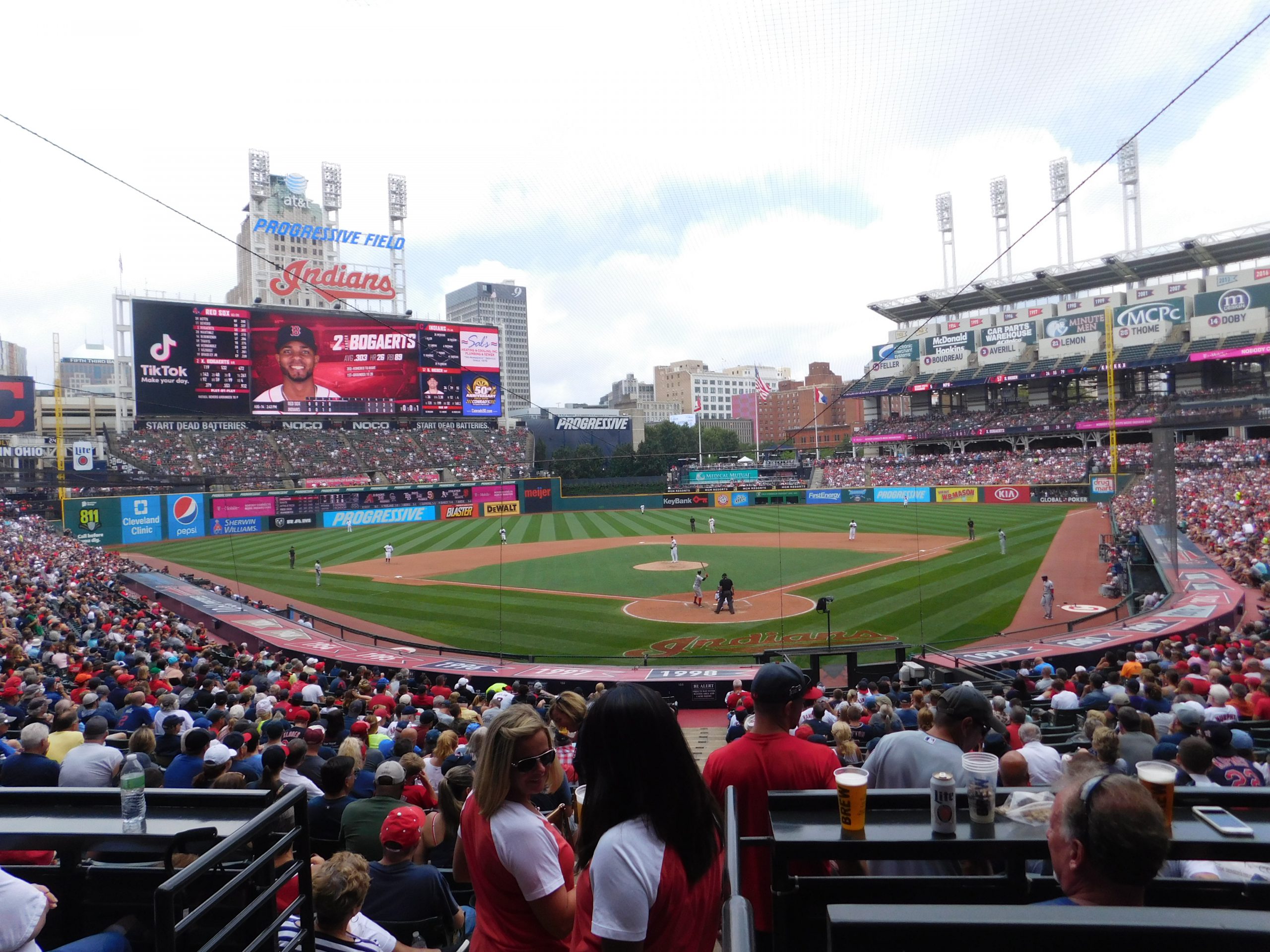 By Mike Holzheimer
It's "Opening Day" for the Cleveland Indians, and for the majority of all Major League Baseball teams.
But it's not just the first game of the season giving fans a reason to celebrate, it's a return to some sense of normalcy after a year of dealing with pandemic conditions brought about by the unwanted arrival of the COVID-19 coronavirus. Gone will be the silent stadiums with cardboard cutouts occupying selected chairs throughout the ballpark sections as fans, albeit a restricted number, can once again gather to watch America's pastime in person.
And just what, or who will Cleveland fans be watching during the 2021 season?
The Indians, and for now, that is their name (don't get me started on that), have enjoyed eight consecutive winning seasons with five postseason berths and a trip to the World Series in 2016.
Manager Terry Francona will have many new faces occupying positions across the diamond. The most notable change will be at shortstop with the off-season trade of all-star Francisco Lindor to the New York Mets. The debate about not being able to sign the face of the franchise continues to be a hot topic but the economic reality is Cleveland was not going to be able to come close to paying what Lindor, his agent, and the market commanded. So, to avoid the risk of Lindor going the free agent route in 2022 possibly leaving the Indians with nothing in return, "Mr. Smile" headed to the Big Apple with players very few fans have even heard of coming to Northeast Ohio.
The job of trying to replace Lindor at shortstop will fall upon the shoulders of one of those players in Andres Gimenez, who truthfully, is no Lindor. He's a serviceable player with the glove but there should not be any unfair comparisons because there is no comparison between these two infielders.
Cesar Hernandez returns at second base, which is a big plus with third baseman and MVP candidate Jose Ramirez tasked with being the leader of an offense that appears is going to struggle. The free agency departure of Carlos Santana to Kansas City leaves a major void at first base. Jake Bauers, who resided in the minors for the majority of last year, apparently gets the job by way of default. Out of options, Bauers needs to validate such a promotion with a lot more consistency inside the batter's box than what he has shown thus far. Yu Change, though, is a competitive utility guy and could platoon with Bauers at first.
The signing of former Twins player Eddie Rosario brings a lot of strength to what is realistically a weak outfield. Both Oscar Mercado and Bradley Zimmer failed to make the big league club, so Josh Naylor (acquired in the Mike Clevinger trade with San Diego) and Jordan Luplow figure to platoon in right field. The other Rosario, Amed also acquired in the Lindor trade, is trying to make the switch to center field-that's a tall order. Former Milwaukee Brewer Ben Gamel is also an outfield option.
Franmil Reyes, the designated hitter, needs to be just that-a "hitter." Reyes is that typical powerful slugger in that when he's on, he makes solid contact and can hit the ball a country mile. When he's off, he appears to have little knowledge of the strike zone swinging at pitches above his eyebrows. A solid offensive year from Reyes and Ramirez is critical for success.
Roberto Perez, a solid defender behind the dish and a Gold Glove winner, has things well under control regarding the catcher's position. Perez calls a great game and keeps the Tribe pitching staff in line. The bottom line is the Indians pitchers have complete confidence in Perez. A little more offense, though, from this gold glove defender, would help.
And as for that pitching, despite some major departures, the Indians can still boast of having one of the better starting rotations in the AL. Think about it, you lose Corey Kluber, Carlos Carrasco, Mike Clevinger and Trevor Bauer over the past couple of seasons, and still have a formidable five, that speaks well of the Tribe's farm system.
Returning a Cy Young Award winner to your rotation doesn't hurt either. Shane Bieber was "lights out," even during a shortened season. The true ace of the staff, Bieber has strikeout power like nobody else with a two-seamer that buckles many a batter's knees. Zach Plesac, Aaron Civale, Triston McKenzie and newly acquired Logan Allen rounds out the starters.
The bullpen appears to be a team strength, as well, despite the loss of closer Brad Hand. This is an effective collection of arms with James Karinchak or Emmanuel Clase looking to replace Hand. Clase, a flame-thrower who came over in the Kluber trade with Texas, might be one to keep an eye on. Nick Wittgren, Bryan Shaw ( returning for another stint with the Indians), Phil Maton and Trevor Stephan are also ones to watch out of the pen.
All in all, this is still a pretty good Indians team. However, "pretty good" may not translate into a division winner, or even a playoff team. From this writer's viewpoint, I see a third-place finish for the 2021 Tribe. Minnesota is still strong and a quickly-improving Chicago White Sox squad should finish ahead of Francona's club.
And unfortunately, the inability to win the AL Central will mean staying home in October. The competition is too strong from the East and the West, which is where the wild card spots will come from. The Indians can win between 85-90 games, which can guarantee Cleveland its ninth consecutive winning season, but that is as far as things will go this year.
But, on this "Opening Day," with the Indians in Detroit to take on the Tigers, let's celebrate the grand old game and look forward to all the possibilities a fresh start can bring. Today, everyone is in first place with the opportunity to write an exciting chapter within its franchise's history book.
Enjoy the season, and play ball!

NEO Sports Insiders Newsletter
Sign up to receive our NEOSI newsletter, and keep up to date with all the latest Cleveland sports news.