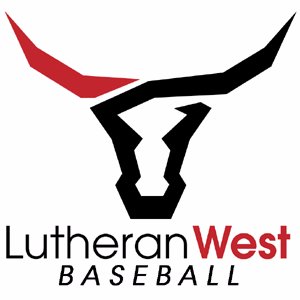 By Patrick Kennedy
Lakewood, Ohio– The Lutheran West Longhorns stormed past the Kirtland Hornets 22-2 in the Division III Lakewood District Final.
Lutheran West sent 15 men to the plate in the first inning scoring eight runs on 10 hits.
Kirtland starter Johnathan Miller went just five hitters into the game giving up three singles, two doubles, and five earned runs.
"He came out two weeks ago and beat Willoughby South, we went there he beat a big D1 team and I thought he'd give us a chance," Kirtland coach Luke Smrdel said.
"He just didn't have it today and after we get past 3 (in the pitching rotation) we don't have a lot of depth."
Lutheran West had a total of 23 hits and had eight hitters with multiple hits.
Josh Cales went 4-for-4 with 4 singles and an RBI for the Longhorns.
Scottie Berghaus went 3-for-3 with 4 RBI for the Longhorns.
For the Longhorns, picking up the win was Tristan Zimmer, holding the Hornets to two runs on three hits over five innings.
"I did not expect it," said Trey Lamb, coach of the Longhorns.
"We put up seven hits yesterday, did not expect it.
"We even brought up our swing players, the young guys that worked out with us all year those guys came in who probably only had two or three at bats all year, two or three of them roped line drives, it's the work that these guys do in the offseason.
"It's gonna be a little rough (the eight days off) we actually have a game tomorrow and we have one more game in the PAC and then we'll call around and we'll do our best to see if there's anyone in our driving distance where we could have a controlled scrimmage where no one will get hurt."
Lutheran West will play Champion in the regional semifinals next week on May 25 at 5:00 PM at Massillon Washington High School.